2017 | NYC | Artist
Camila Lamarca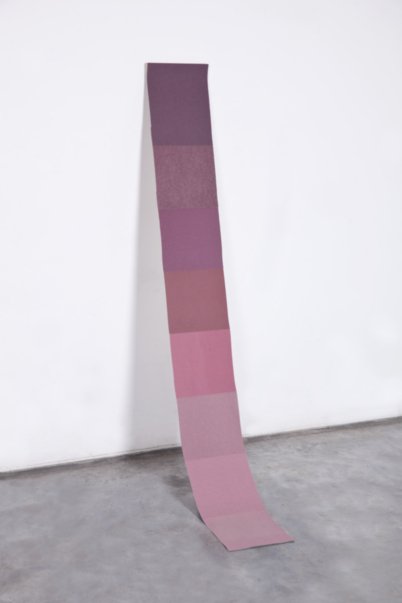 Untitled from Universal System
Technique: 8 superimposed Sandpapers / Dimensions: 21 x 180 cm / Year: 2016
Bio / Statement:
Based in Buenos Aires, Camila Lamarca uses painting, sculpture, and installation to create scenographic and three-dimensional spaces based in material investigation. Two main axes of research define her practice: the expressive qualities of color and the materiality of objects. Lamarca's process is intuitive, organic, and sensitive. Referring to explorative methods of geology and mineralogy, Lamarca evokes the origins of matter (and of thought), natural processes, and goals, imitating their actions from an inexact and sublime perspective.
Galleries:
HILO Galeria, Buenos Aires


Support: Camila Lamarca's residency is made possible with support from Fondo Nacional de las Artes, Argentina and HILO Galeria, Buenos Aires; as well as with support from Elements in Play / Fine Art Advisory & Sugar Hill Capital Partners / Studio Program..