2011 | NYC | Artist
Brooke David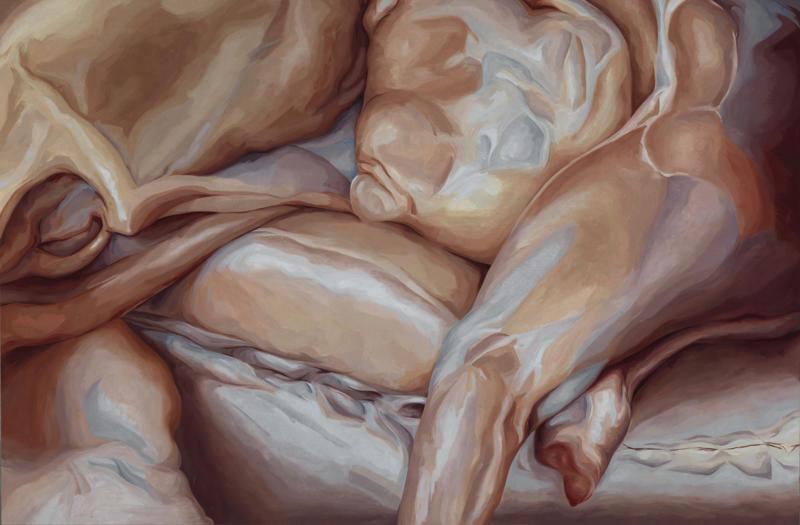 last-moment-of-breath
Brooke David is a New York based multidisciplinary artist, working in different mediums including painting, photography and video. Brooke attended The Harlem Studio of Art (2005-2007), the National Academy of Design (1999-2004), Union Square Atelier (1999-2004), and The Fashion Institute of Technology (1997-2001).
Brooke's work deals with her own questions of mortality, pleasure and pain through an intimate study of flesh. In her oil paintings, she infuses human sexuality into animal carcasses to examine the visceral quality and experience of flesh. In her photographs, she pierces the prints with blood like red thread to depict lifelines going through moments of anxiety and anguish. It is spiritual exploration that always guides her work; this recurring theme can portray obsession, compulsion and at times can shed light on the artist's relationship with her body.
In 2011, Brooke will embark on a new video project in collaboration with artist Julien Gardair, touching upon language barrier and limitations, in the practice of visual art and film. Through the relationship between image projection and the viewer, Brooke establishes a new form of expression. Brooke will be an artist in residence at Residency Unlimited in Brooklyn, this summer. Later in the year, she will follow with a residency at the Rosenblum foundation, in Buenos Aires.
Brooke's residency is made possible with support from a private collector, New York.