2011 | NYC | Curator
Branko Franceschi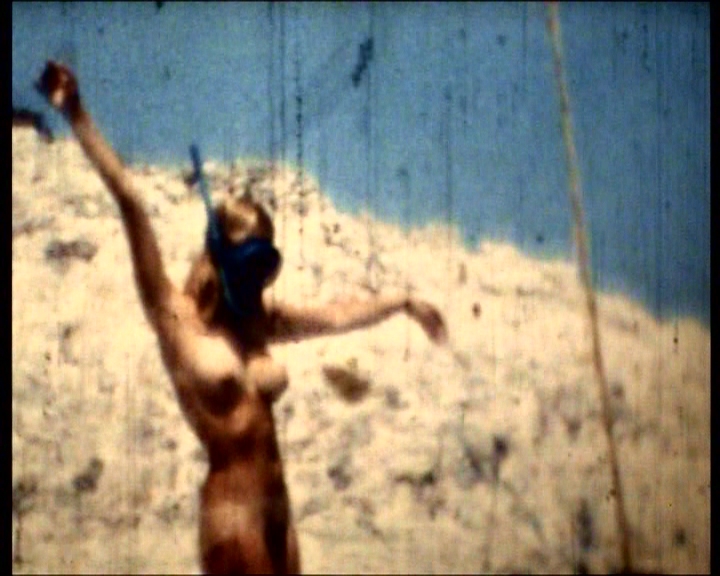 ou1
OU by Marjan Ciglic (OHO), 1969 | 70, still frame, color, 8 mm, 3' 25'' (Courtesy of Marinko Sudac Collection)
Branko Franceschi is director of the "Virtual Museum of Avant-garde Art" http://www.avantgarde-museum.com, based in Zagreb, Croatia. During his October 2011 residency in New York, Franceschi will open the "Virtual Museum of Avant-garde Art's Overseas Headquarters" in collaboration with Residency Unlimited. The Virtual Museum of the Avant-garde aims to compensate the shortcomings of virtual reality through the direct exchange of knowledge on Southeastern Europe's avant-garde movements to professionals, artists, students and the general public of New York. The Overseas Headquarters will temporarily function as the furthermost west outpost of the Southeastern European avant-garde, mimicking the path of immigrants from the region that swarmed the United States during the entire 20th century. This time, instead of human cargo, the pivotal cultural content of a significant emigration period arrives. Unlike its human counterparts, those that have found their place within American society, the cultural content of these emigrants' native soil has not yet been fully recognized and integrated into the cultural landscape of the West. The Overseas Headquarters will be open daily (according to predetermined appointments) for meetings with individuals interested in the subject of the avant-garde. Furthermore, workshops and lectures will disseminate information on the avant-garde and discuss advantages and disadvantages of virtual museology and online curating in an open forum.
During the same period Franceschi will curate "Tune in Screening: Psychedelic Moving Images from Socialist Yugoslavia" a 50 minute long film program at the Stephan Stoyanov Gallery in the Lower East Side (NYC). The screening focuses on experimental film production and rock music created in Yugoslavia from 1964 to 1974. The materials all indicate a degree of openness and permissiveness that characterized Yugoslavia's brand of socialism when importing and incorporating pop and alternative culture from the West. This cultural exchange influenced local society, arts, and, especially, Yugoslavia's lifestyle and popular culture.
Trained as an Art Historian at the University of Zagreb, for more than 20 years Franceschi has initiated and curated numerous exhibitions of contemporary art for exhibition venues in Croatia and beyond. He was curator of the Croatian pavilion at the16th Sao Paulo Biennial (2004), 2nd International Biennial in Prague (2005), 52nd Venice Biennial (2007), 11th International Architecture Exhibition, Venice Biennial (2008) and member of the curatorial team of 2nd Biennial of Young Artists, Bucharest (2006). In 2005, he initiated the Biennial of Quadrilateral in Rijeka, Croatia. His diverse background includes the production of online works, articles for daily papers, art reviews and cultural periodicals, TV and radio broadcasting. He initiated, managed and coordinated a residency for Croatian artists at MoMA PS1 in New York from 2001-2007, Croatian participation in Art in General's EERE program since 2004 and other cultural exchanges between both Croatia and the United States, and Croatia and the EU. Membership: AICA (AICA Croatia President), ICOM, CIMAM, DPUH, Advisory Committee of ArtsLink, Advisory Committee of Art in General, New Media Commission for the Ministry of Culture Republic of Croatia (President), Gallery and Museum Program Commission for the Municipality of Rijeka (President).
Branko Franceschi's residency is made possible by the CEC ArtsLink Awards Program.