2018 | NYC | Curator
Birgit Pelzmann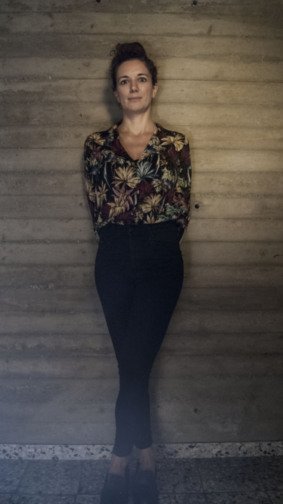 Birgit Pelzmann
Bio / Statement:
Birgit Pelzmann is a curator, producer, cultural worker, and yoga teacher.
Since 2014 Pelzmann is the Assistant Curator and Production Manager for steirischer herbst festival in Graz, a multidisciplinary art festival, whose various iterations since 1968 have integrated visual art, music, art in public space, theater, performance, dance, new media and literature. Here she mainly works on new commissiones and site-specific productions. Most recently she worked closely with the artists (selection): Milica Tomić, Henrike Naumann, Funda Gül Özcan, Walid Raad, Kiluanjii Kia Henda, Mikala Dwyer, Ulla von Brandenburg, Steffani Jemison and Justin Hicks.
Among others, she curated the exhibition and research project DIS/PLAY/GROUND and co-curated PLATFORM3 Futures (both PLATFORM3, Munich, 2011). She was casting director for Federico Leon's Las Multitudes (steirischer herbst, Graz, 2013) and worked for Camera Austria International (distribution and archive, 2013-2014).
Support: Birgit Pelzmann's residency is made possible with support from Bundeskanzleramt Österreich (Federal Chancellery of Austria).