2019 | NYC | Curator
Barnabás Bencsik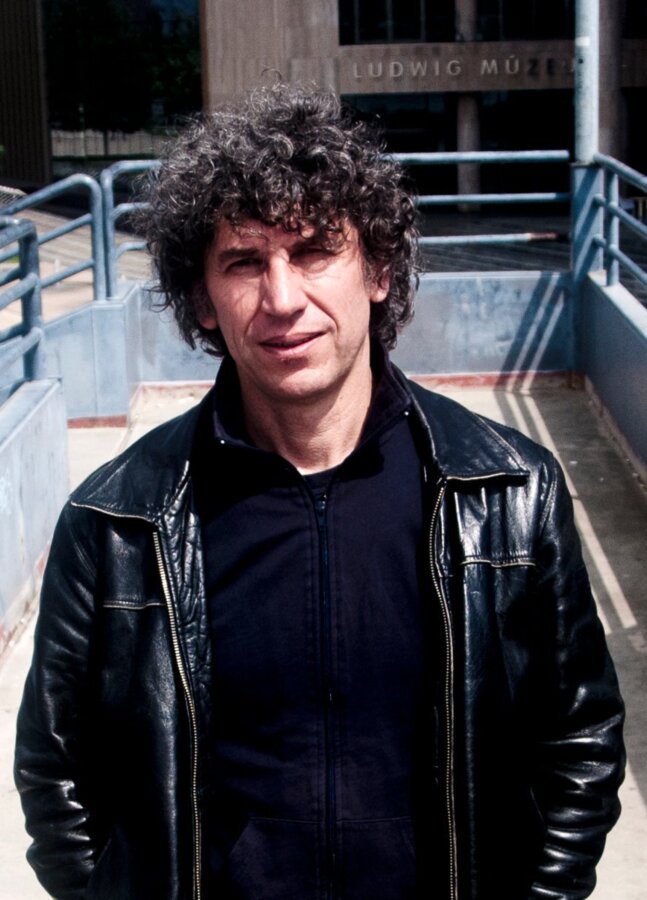 Barnbas Bencsik. photo courtesy of the curator
Curator Name: Barnabás Bencsik
Residency Dates: October 2019
Born: 1964
Hometown: Budapest
Lives & Works: Budapest
URL: https://www.glassyard.hu
Education:
1988 | Degree in literature and history from ELTE University Budapest
1998 | Degree in history of art from ELTE University Budapest
Bio/Statement:
Barnabás Bencsik, is a curator and gallerist living and working in Budapest. He earned his degree in literature and history, and later in art history from the ELTE University Budapest. He became involved in the changing period of the Hungarian post-communist art scene from the early 90's. From 1990 to 1999 he ran the Studio Gallery Budapest, the exhibition venue of the Studio of Young Artists Association.
During this same time, he was also the visual arts program-coordinator at Soros Center for Contemporary Arts–Budapest between 1993–1995, when the CEE network of the offices was established. He worked as the head of the Trafo Gallery, Budapest (1999–2001) and as chief curator in Műcsarnok|Kunsthalle, where he contributed to the project at the Hungarian Pavilion of 49th Venice Biennale. In 2001 he started to work as the artistic director of the first private collection which displayed publicly called MEO–Contemporary Art Collection, Budapest, and from 2002 to 2008 he acted as an independent curator. Since then he has been involved in various visual art projects and exhibitions.
In 2006 he was founder and director of ACAX | Agency for Contemporary Art Exchange, which is an office to support and develop collaborations between the local and the international art scene. In 2008 he became the director of Ludwig Museum–Museum of Contemporary Art, Budapest until 2013. After years of freelancing and working on non-profit projects, in 2017 he joined with a business partner to run a commercial gallery in Budapest called Glassyard, which focuses on providing a sustainable platform for international visibility of the regional art scene.
Support: Barnabás Bencsik's residency is made possible with support from the Trust for Mutual Understanding.