2018 | NYC | Artist
BÁRBARA WAGNER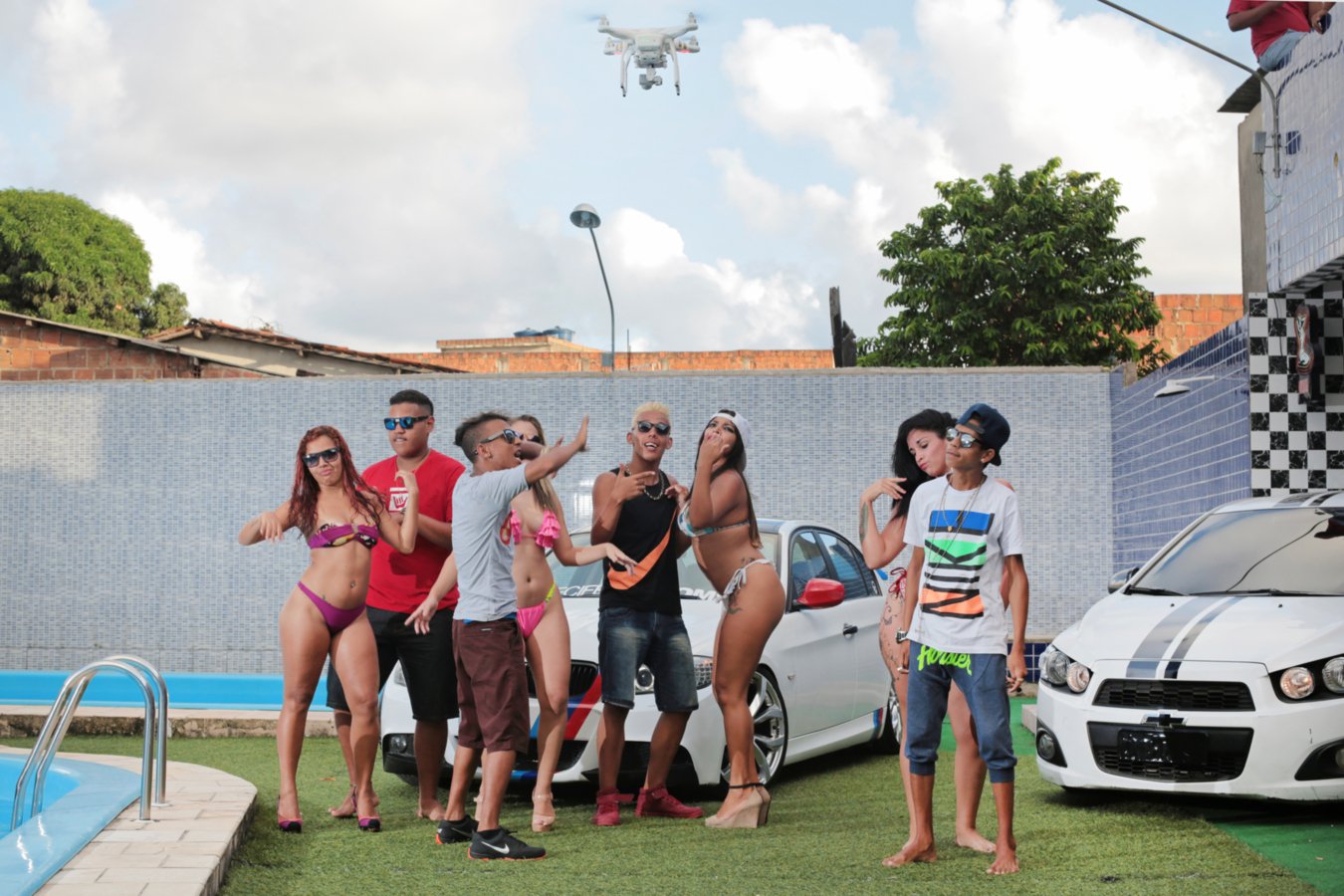 MASTERS OF CEREMONY, 2016
To nem ai (I don't care), from the series MESTRES DE CERIMÔNIAS / MASTERS OF CEREMONY, 2016. Inkjet on cotton paper, 80 x 120 cm
Bio / Statement:
Bárbara Wagner is the PIPA 2017 Award winner. Her photographic practice is centered on the 'popular body' and its strategies of visibility and subversion between the fields of pop culture and tradition.   Although she favors the exploration of straitened or 'peripheral' situations in her native Brazil or in Holland and China (as in her most recent photographic series),  Wagner is not interested in a documentary type slant. Far from being essays in photojournalism her photos do not present her subjects as 'victims' (in accordance with a predefined perspective, as often occurs). What they put forward is a less orthodox and conventional method of approaching these subjects: through posing (as in the studio photograph) which brings the subjects onstage in an active and aware manner, representing them as they choose to be represented; and through stylistic features such as the use of the flash outdoors, saturation of colours, compositional care and attention. With these elements Wagner builds up lively frames that capture the subjects' free and often self-ironical performance: in a natural way they take over and play with the photographic space and with the eye of the beholder.
Published in book formats since 2007, Wagners' works have been exhibited in solo and group shows nationally and internationally  A monograph with an extensive selection of her photographs is published in That which is beautiful must be seen, (Het Domein 2009). Since 2011, she works in collaboration with the artist Benjamin de Burca (Munich, 1975) with whom she participated in the 33rd. Panorama de Arte Brasileira (MAM, Museum of Modern Art, São Paulo), 4th Biennale des Arts Actuéls (La Réunion, France), 36th EVA International (Limerick, Ireland ), 5th Marcantonio Vilaça Prize, 32nd São Paulo Biennial and 5th Skulptur Projekte Münster.
See PIPA interview with Bárbara Wagner.
Galleries:
Fortes D'Aloia & Gabriel, São Paulo and Rio de Janeiro


Select Permanent Collections: Museu de Arte de São Paulo - MASP, São Paulo, Brazil
Support: BÁRBARA WAGNER's residency is made possible with support from PIPA PRIZE - BRAZIL..