2019 | NYC | Artist
Barbara Gryka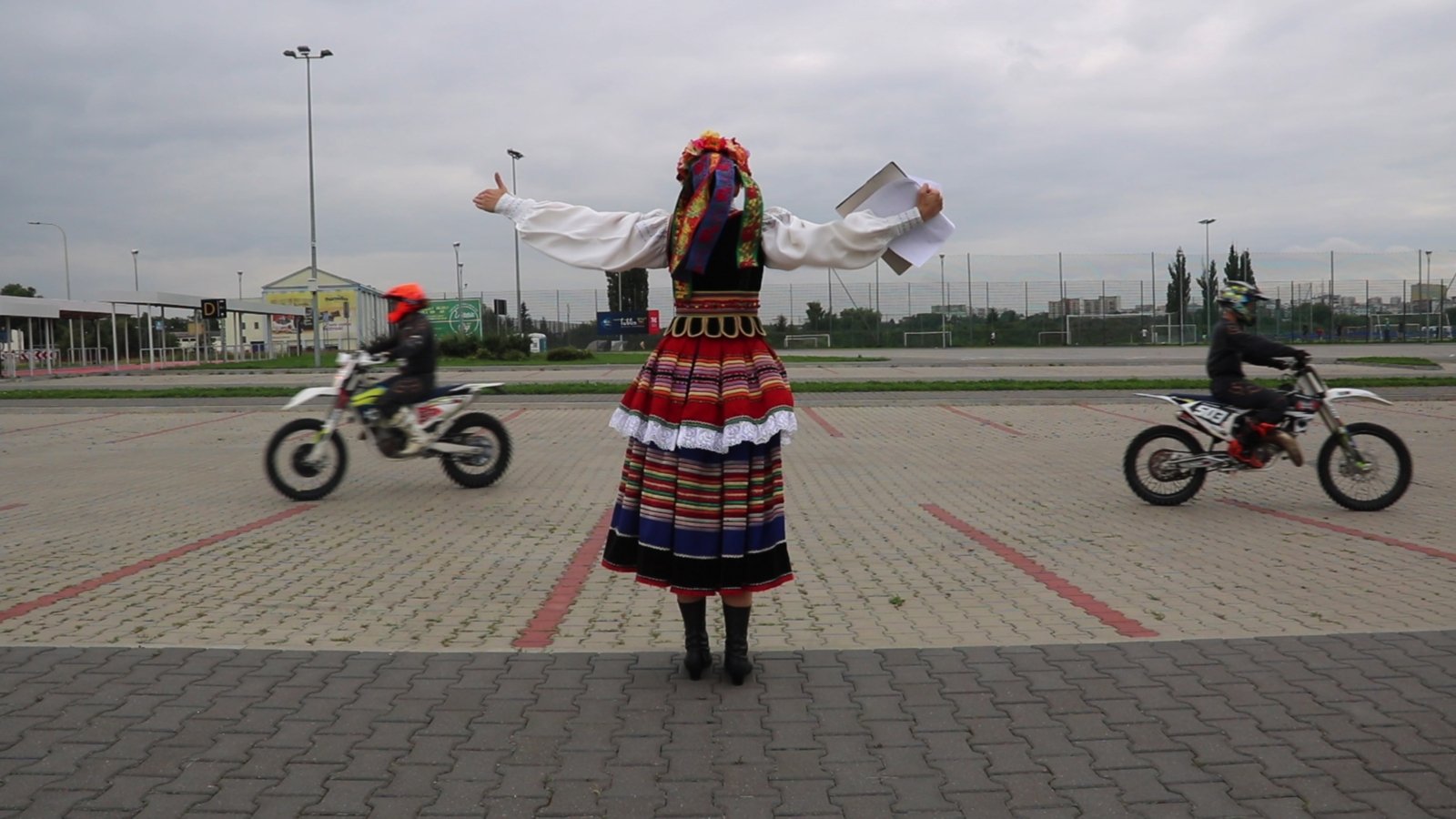 Dance of Motorcycles
2017, video-performance, variable
Bio / Statement:
Barbara Gryka is an interdisciplinary artist born in Pulawy Poland, and currently living and working in Warsaw. In her practice, she works with performance, experimental video, installation, and photography. Gryka's works look for questions that are not always expressible in words. She is interested in the identity and image of man, his entanglement, and dependence in the socio-political sphere. She tries to transfer the story felt individually as well as the experiences accompanying the collective.
Barbara Gryka started artistic education at the Liceum Plastyczny im Jozef Chełmoński in Nalęczów. Since 2013 she has been studying at the Academy of Fine Arts in Warsaw, at the Faculty of New Media Art. She received her BA in the Department of Audiovisual Space with professor Grzegorz Kowalski. She currently studies in the Miroslaw Balka Studio of Spatial Activities.
Select Permanent Collections: PKO State Bank, Galeria Labirynt
Support: Barbara Gryka's month-long residency is made possible with support from Hestia Artistic Journey, a prize established since 2002 for the promotion of young Polish art and artistic education.