2022 | NYC | Guest Curator
Ayelet Danielle Aldouby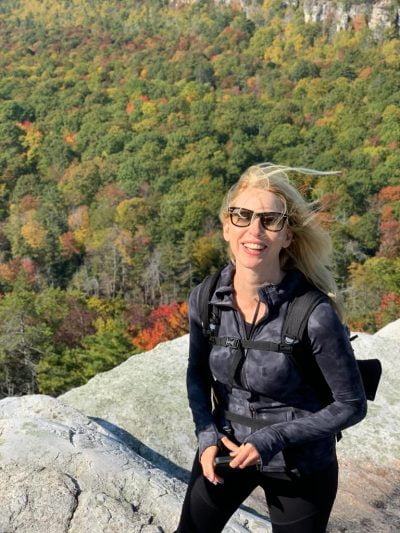 Curator Name: Ayelet Danielle Aldouby
Residency Dates: 2022
Hometown: Trumbull, CT & Tel Aviv, Israel
Lives & Works: NYC, NY
URL: ayeletdaniellealdoubyart.com
Education: Doctoral Candidate, Art & Art Education Program, Columbia University, TC
Bio/Statement:
Ayelet is a public art and social practice curator focused on art, education, and wellness. Ayelet served as the lead curator for IDEASxLab - cultivating artists as agents of change under an NEA grant with RU and was the co-founder of Artea Projects, a NY based organization that supports public art and curated projects for RE: CONSTRUCTION, commissioned by the Alliance for Downtown NY, Department of Design and Construction, and the MTA. Previously she curated projects with the International Artists' Museum at the 51st & 52nd Venice Biennales and more recently in Times Square with ZAZ10. Ayelet served as the president of the National Art Education Association (NAEA) Community Art Caucus (CAC) and recent publications include Then and Now - a Harlem Renaissance curriculum guide with the Wallach Gallery at Columbia University; Natchez: Inclusion and Soaps in Concinnitas: The Journal of the Institute of Arts /University of Rio de Janeiro and Seeing the Unseen in Trends - Texas Art Education Journal.
As a Socially Engaged curator/educator she brings her experience in residencies and diverse communities to support artists transitioning to social practice and instructs The Arts & Community Engagement at the Art and Art education program, Columbia University, Teachers' College where she is also a doctoral candidate. Her dissertation focuses on Ethics of Care in Participatory Arts Engagements and additional research interests include reflective artistic practices and Transformational Learning.
Ayelet will curate the new BIPOC artists' residency Voices of Multiplicity (VoM) as a knowledge production space focused on wellness justice, Restorative justice, and Eco Justice. The three months residency will operate as a platform for experiential learning and awakening of the potential in the field of social practice for four local BIPOC artists.
Support: VoM s residency is made possible with support from the NYC's Department for Cultural Affairs (DCLA) and in collaboration with the Brooklyn Public Library and the Wellness and Recovery Division at Kings County Hospital Center.