2023 | NYC | Artist
Aurelija Bulaukaite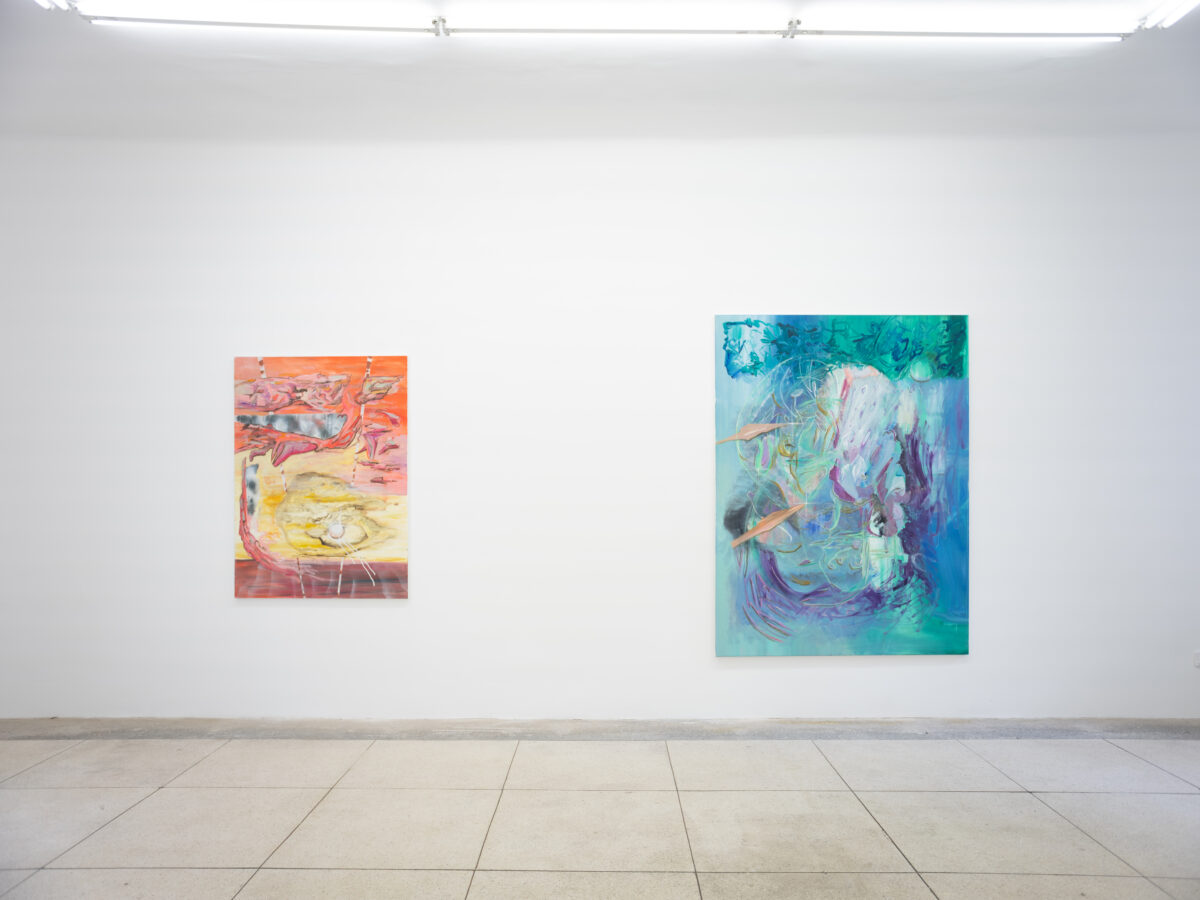 Aurelija Bulaukaite, "In my ??? Era'" Meduza gallery, Vilnius, Lithuania. Photo Laurynas Skiesgiela.
Artist Name: Aurelija Bulaukaite
Residency Dates: July - September 2023
Born: 1991
Hometown: Vilnius, Lithuania
Lives & Works: Vilnius, Lithuania
URL: Instagram: @aurelijabul | TikTok: @aurelijabul
Education:
2021-2022 | Master's Degree in Sculpture, Vilnius Academy of Arts, Vilnius, Lithuania
2017-2021 | Bachelor's Degree in Painting, Sculpture, Vilnius Academy of Arts, Vilnius, Lithuania
2019-2020 | Exchange Funen Art Academy, Odense, Denmark
Bio/Statement:
Aurelija Bulaukaite is an artist from Lithuania who resides in Vilnius and works in unconventional art forms. She delves into the intersection of idealistic dreams and the often harsh realities of life, creating jarring contrasts between mundane daily routines and the imaginative possibilities they hold. Her artistic interests include the concepts of timelessness and impermanence, as well as the aesthetics of internet usage and performative cultures.
The artist is exploring novel digital painting techniques, resulting in the creation of distinct and expressive characters that inhabit their own unique reality. Drawing inspiration from her inner senses, the artist employs a choreographic approach, while delving into the depths of the internet to recreate deep-dreaming motifs. At present, she is engaged in research that investigates the human body as a form in cyberspace, the role of influencer performance on social media platforms, the complexities of multiple identities, neuroses, borderline personalities, depression, and the inauthenticity inherent in social media structures. This research not only involves a theoretical component but also comprises an experiment where the artist is attempting to pose as a fake influencer.
Solo exhibitions include In my ??? Era at Meduza gallery, VIlnius, Lithuania. Select group shows include: The Uncanny at VRM Palace of Culture, Entertainment and Sport, Vilnius, Lithuania (2022); Kontr-argumentas at Meno parkas, Kaunas, Lithuania (2022); Manual for Spell or Why Witches Wear Their Hair Loose at StudiumP, Vilnius, Lithuania (2021); Meta-cinema at Pokšt, Utena, Lithuania (2021); Young painters prize XIII finalis at MO museum, Vilnius, Lithuania (2021); Individual Submission at Pop-up space, Odense C, Denmark (2020); Gourmet Club at FAA Project Room, Odense, Denmark (2020); We Must Be Extremely Careful at Autarkia, Vilnius, Lithuania (2019).