2013 | NYC | Curator
Aukje Lepoutre Ravn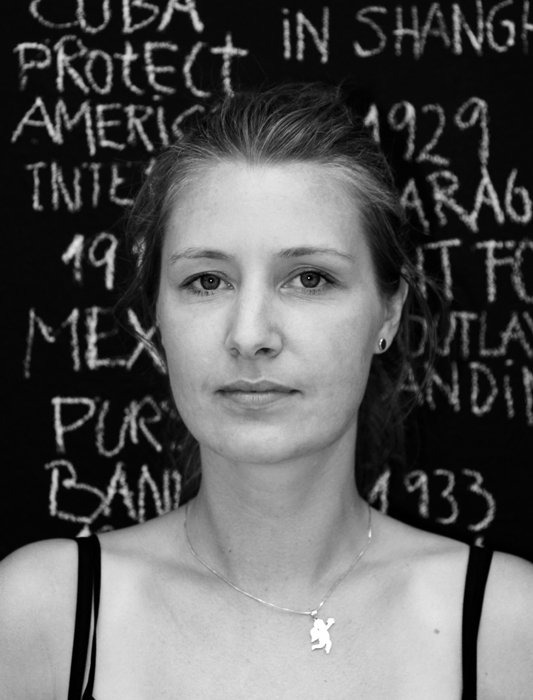 Curator-Aukje-Lepoutre-Ravn
Aukje Lepoutre Ravn (b. 1979) is an art historian, writer, curator and the director of Traneudstillingen Exhibition Space in Copenhagen, Denmark http://www.traneudstillingen.dk. Lepoutre Ravn holds a MA Research Degree in Art History from Aarhus University in Denmark, with a curatorial field study at PS1 Contemporary Art Center, New York, where she worked on the exhibition Into Me / Out of Me. Lepoutre Ravn has written numerous art reviews, catalogue texts and essays for institutions and individual artists.
Her recent curatorial projects at include Sympathy for the Invisible, Fundação Ecarta, Porto Alegre, Brazil (2012), SALVAJES- Digesting Europe Piece by Piece, (co-curated with Guillermo Creus, 2012) Traneudstillingen, Copenhagen, with artists Luis Camnitzer, Carlos Motta, Jonathas de Andrade, Melanie Smith and Wilfredo Prieto among others, Peter Brandt: I Died In Italy But No One Knows It Traneudstillingen, Copenhagen (2010) and The Eye in the Door at Nikolaj Kunsthal, Copenhagen (2009) with artists Omer Fast, Paul Pfeiffer, A.K. Dolven among others.
Aukje's approach to her curatorial practice often stems from an interest to identify and examine various natural, historical and cultural phenomena that are not fully apparent, visible or communicated outside their own time and domain, but has the potential to enrich our contemporary understanding of our global world. For her residency at RU Aukje will be preparing a solo-show by Danish artist Tove Storch to be presented in New York in 2014.
Lepoutre Ravn's 1 month residency (May 2013) is supported by Grosserer L. F. Foghts Fond (www.foghtsfond.dk) .