2018 | Outbound | Artist
Anu Kauhaniemi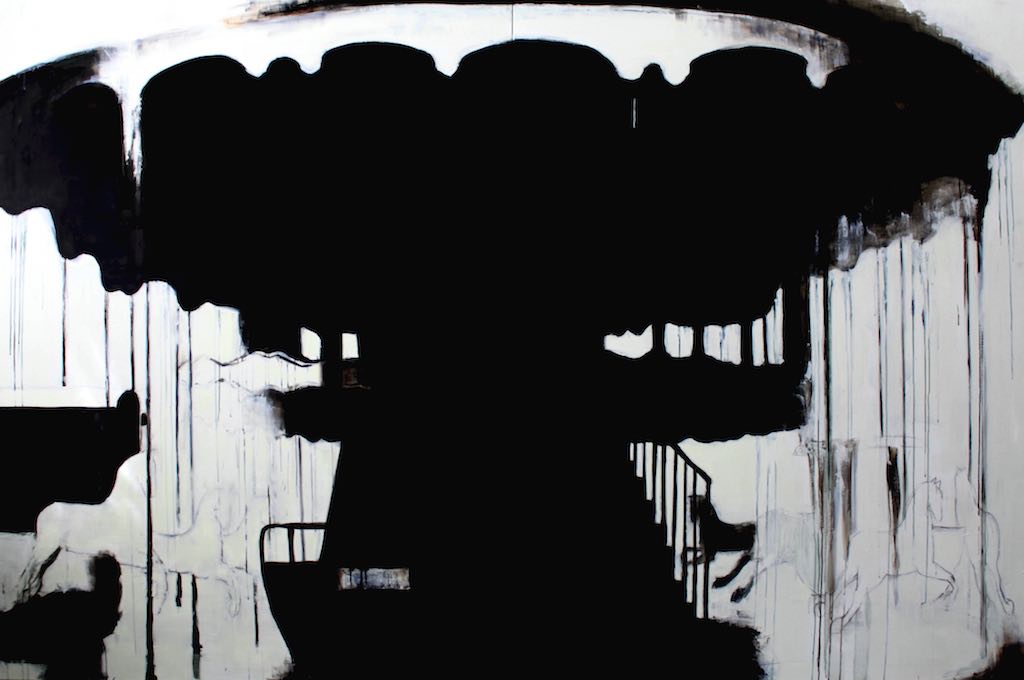 Dizzy Ride II, 2018, acrylic and oil on canvas, 200 x 300 cm
Artist Name: Anu Kauhaniemi
Date of Residency: April - May
Hometown: Helsinki, Finland
URL: http://www.anukauhaniemi.com
RU outbound artist Anu Kauhaniemi is the winner of the 2017 RU raffle. Anu is awarded a fully funded 5-week residency in Croatia jointly hosted by the Museum of Fine Arts (MOFA) in Split and the Institute for Contemporary Artin Zagreb.
Bio/Statement:
Anu Kauhaniemi is a painter based in Helsinki. She graduated from the University of Art and Design Helsinki (currently Aalto University) as a Master of Arts in 2005. She has also studied architecture in the Helsinki University of Technology and painting in the Finnish Academy of Fine Arts.
Anu Kauhaniemi paints urban surroundings in a way that puts the spectator in the position of an observer. The interiors look familiar, yet they remain anonymous. The milieu has been stripped of all recognizable elements and the result is a sort of a meta-city. A territory of western, urban middle class. A half-public space that can be found in any city. Kauhaniemi sketches by taking photographs. The camera – a tool border lining somewhere between painting and gazing – strips effectively all that is personal. The photographs document the moment and allow the photographed objects to be freed from time.
While Kauhaniemi's paintings are undeniably figurative, characteristics of abstract art can be found in them. Kauhaniemi strongly breaks the illusion of perspective with her two-dimensional compositions. She simplifies the variations in value to dark and light surfaces, where depth is almost completely absent. Ultimately it is about portraying a three-dimensional space as a two-dimensional surface.
Kauhaniemi's works are included, among others, in the collections of the Finnish State Art Commission and the Tampere Art Museum. She is a member of the Finnish Artist's Association and the Helsinki Artists' Association.