2014 | NYC | Artist
Antonia Dias Leite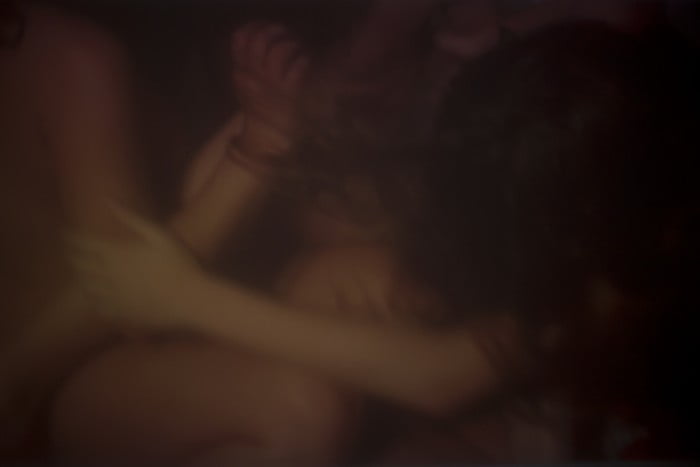 antonia_dias_leite_seinundzeit
Artist: Antonia Dias Leite
Dates of residency: Sept-Nov 2014
Born: 1980
Hometown: Rio de Janeiro
Lives and works: Rio de Janeiro
URL: antoniadiasleite.com
Education:
M.F.A Photography, Video and Related Media, School of Visual Arts, New York (2009 with Vik Muniz as  thesis advisor);
B.F.A Design and Technology, Parsons School of Design, New York (2001).
BIO/ STATEMENT:
Antonia Dias Leite is an artist who works in video, photography and installation.  Before becoming an artist, she studied Social Sciences and Philosophy in Rio and then moved to New York to pursue artistic studies.
The exploration of the human subconscious is the main driving force behind Antonia's work. Oscillating between symbolically figurative scenarios and formal abstraction, her work is at times literal and descriptive, at others conceptual and deconstructive. The language of dreams plays a fundamental role in this investigation as it functions as the narrative structure of the videos and photographs, creating uneasy scenarios which refer to the surrealist film tradition. The process is developed through optical, analog experiments and interferences in video and photography, allowing an investivation into the plurality of perception.
Antonia has exhibited internationally at venues such as the Beijing Biennale (2009), Stephan Stoyanov Gallery (New York 2009-2011), Videoformes Festival, (Clermont-Ferrand (2014), Grimmuseum, (Berlin (2010), Arte in Sarpi Festival (Milan 2013), Galeria Leme, (São Paulo 2009) and Parque Lage (Rio de Janeiro 2012).  In 2012 she was nominated for the prestigious Pipa Prize in Brazil. And her work has been reviewed in The New York Times, Vogue Italia, HL Magazine (UK) and Santa Fine Art (Brazil).
GALLERY: Tech Art Lab, Rio de Janeiro techartlab.com
SELECT PERMANENT COLLECTION: Pipa Prize Collection
SUPPORT (S): Antonia Dias Leite's 3 months residency is made possible with the support of OiFuturo and a private collector.