2019 | NYC | Artist
Anthony Ragucci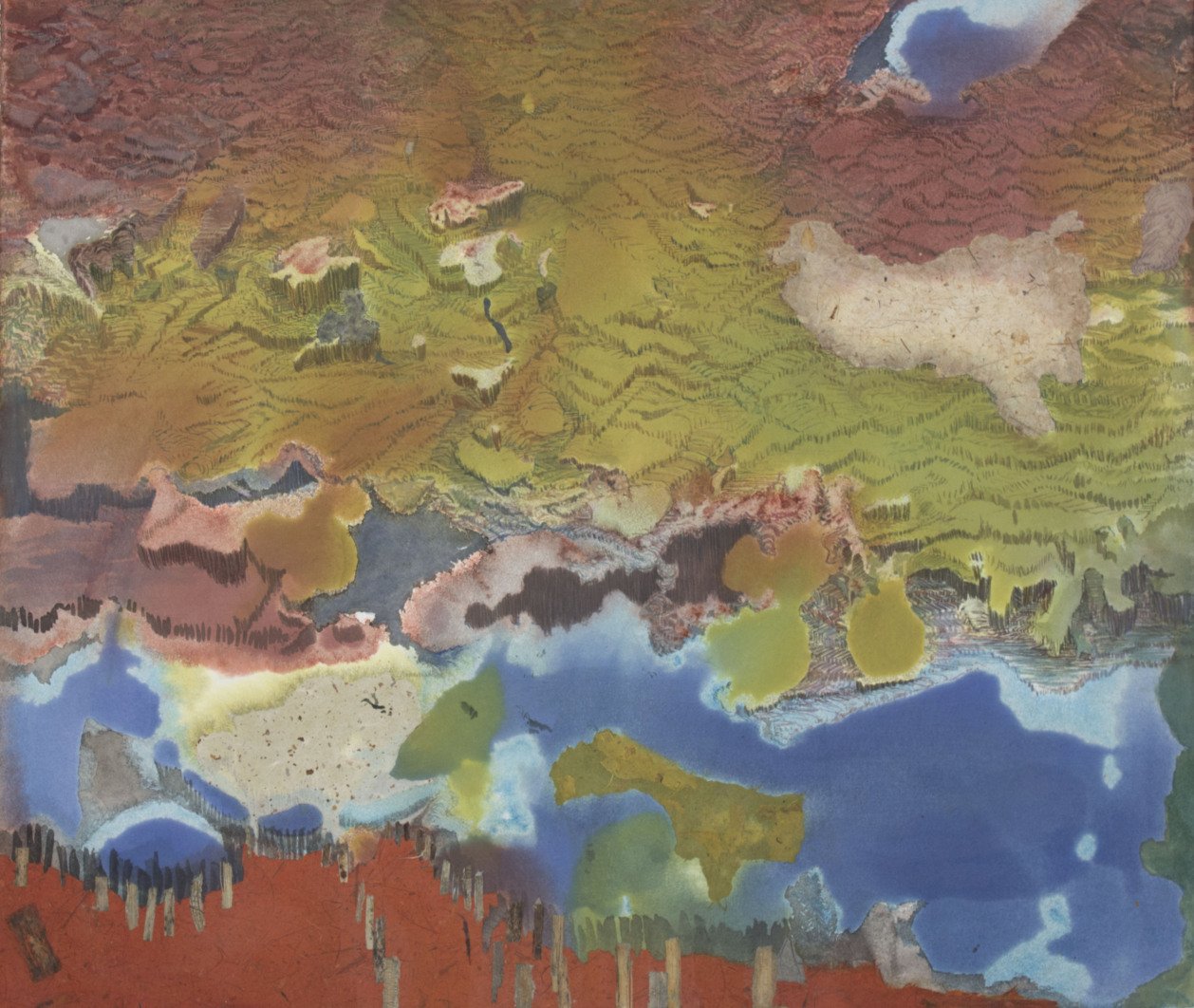 I wouldn't live there if you paid me
2018, mixed media on board, 55cm x 65cm
Bio / Statement:
Based in Beijing since 2014, Anthony Ragucci is an American artist who is inspired by time spent living abroad. Before Beijing, Anthony lived in Seoul in 2007 where he spent six years as an artist and teacher. Working in different media including painting, water based materials and paper, photography, sculpture, video and performance, his practice explores how the actions and the decisions we make impact our environment and the way we view our surroundings ourselves as well as others.  Having lived in and absorbed foreign culture, the investigation of the concept of home and belonging as a process of forming an emotional connection to a place or environment is core. As such he takes inspiration from random, seemingly insignificant interactions in daily life, the written and spoken word, maps, and direct observations in his immediate surroundings.
Anthony Ragucci has exhibited his work across the US and Korea as well as  Germany, Italy and Australia.  Selected solo exhibitions include : IChill Manila Film Festival- Manilla, Philipines, 2018; Xiyuan Arts Festival, Beijing, China; ack Space, Beikjing, China; Yidian Art Space 798, Beijing (2017); C+Space, Beijing (2017); Flatlanders Studio, Winnipeg (2017); Yue Space, Beijing (2016); Antelope Valley College, Lancaster CA (2014); Skipton Gallery, Victoria, Australia (2013); Seoul Art Space, Korea (2012),
Selected group exhibitions include: Bipolar - We+ Co Working Space – Beijing (2016); International Paper Exhibition – ICAF, 798 – Beijing, (2015); Cross Currents – Antelope Valley College Gallery – Lancaster, California (2012). His animation The Cabinet of Johnny Paintstroke has been featured at the Kaaryat International Film Festival (Jaipur, India), the South African Horrorfest Film Festival (Cape Town, South Africa) and the iChill Manilla Film Festival (Manilla, Phillippines).
Interview with Anthony Ragucci can be found here,
Support: Anthony Ragucci's residency is made possible with the support from Massachusetts Cultural Council.