2022 | NYC | Artist
Anna Zilahi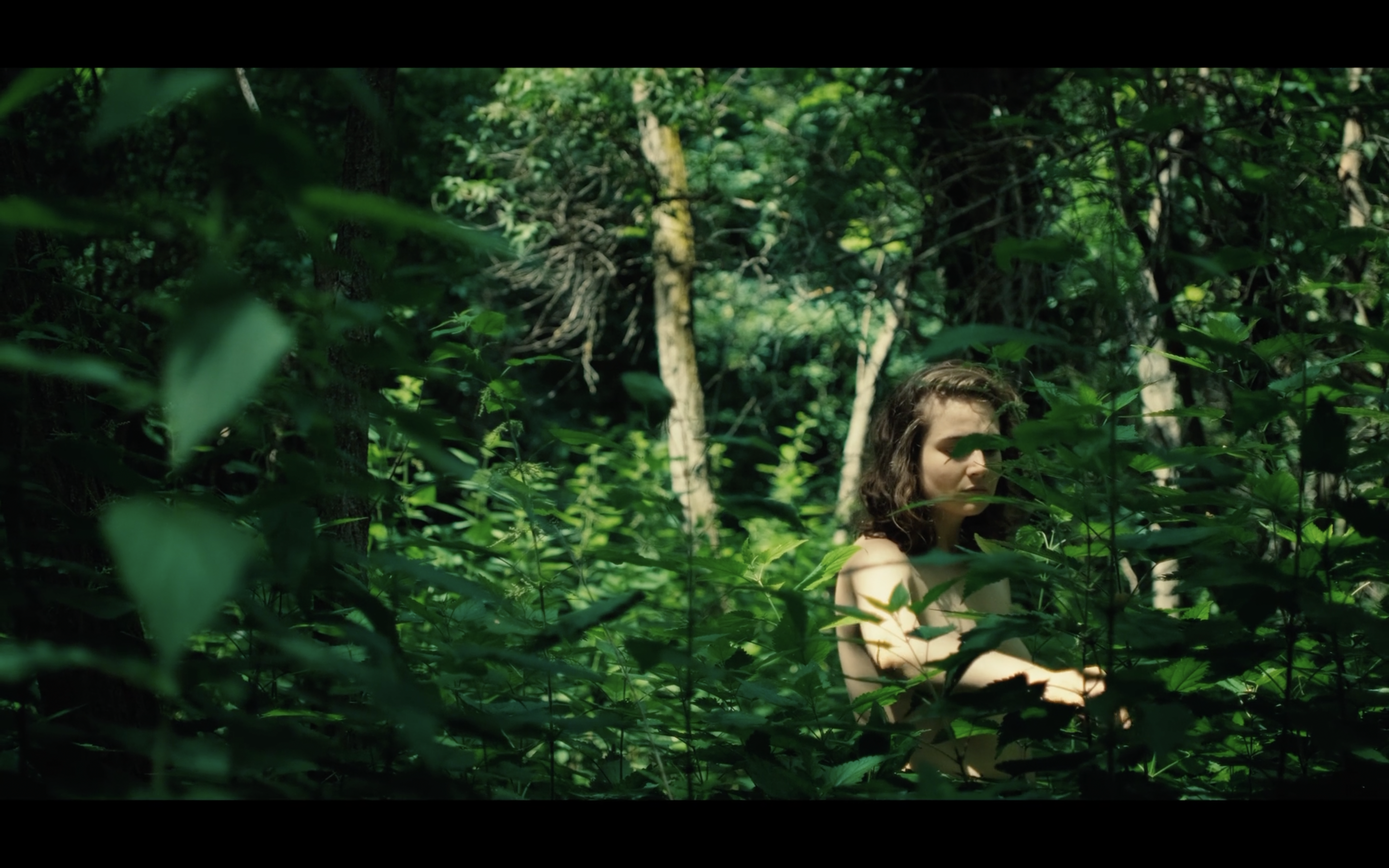 Anna Zilahi, 'Urtica', performative video work, 6'20", 2022, Image: Gergely Ofner
Artist Name: Anna Zilahi
Residency Dates: September – November 2022
Born: 1990
Hometown: Budapest, Hungary
Lives & Works: Budapest
URL: annazilahi.com
Education:
2015 – 2021 | MA in Transmedia Art, University of Applied Arts, Vienna, Austria
2018 | Erasmus scholarship, Visual Communication, Berlin University of the Arts, Germany
2014 – 2015 | Hungarian University of Fine Arts, Intermedia Art
Bio/Statement:
Anna Zilahi is the 2021 ACAX | Agency for Contemporary Art Exchange awardee.
Anna is a poet and transmedia artist. Her text- and sound-based, often participative works explore questions of ecofeminism, the dichotomy of nature and civilization, as well as the importance of listening in a culture dominated by visual hegemony.
She graduated from the international economics MA programme at the Corvinus University Budapest and further pursued her studies in the field of Transmedia Art at the University of Applied Arts in Vienna. She is a co-founder of the Budapest-based xtro realm artist group dealing with non-anthropocentric and ecological strands of thought since 2017. Her most recent presentations include the group shows Hope is not desire in Šopa Gallery (2022), Košice, Slovakia, Monuments of Impermanence in Umwelt Art & Science Academy, Kisapáti, Hungary (2022) and the Slow Life. Radical Practices of the Everyday at the Ludwig Museum, Budapest (2021).
Anna is the co-editor and co-author of the extrodæsia – Encyclopedia towards a Post-Anthropocentric World (2019), a Hungarian-English bilingual dictionary which collects the vocabulary of the Anthropocene in dialogue with poetry and visual artworks. She is the co-editor of the artist group's Climate Imaginary Reader published in 2020 as the 9th special issue of the Mezosfera Magazine. Their research-based group exhibition project with xtro realm, the ACLIM! Agency for Climate Imaginary! focusing on local ecological challenges was presented in the framework of the OFF-Biennale Budapest's 3rd edition programme in 2021.
Support: Anna Zilahi's residency is made possible with support from The Trust for Mutual Understanding.