2014 | NYC | Curator
Anna Frost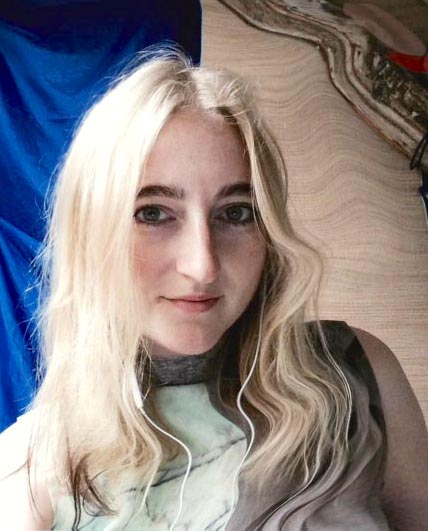 Anna photo RU
Curator: Anna Frost
Dates of residency: 30th Sep – 17th Dec 2014
Born: Silkeborg, Denmark (1984)
Hometown: Copenhagen, Denmark
Lives and works: Berlin/Copenhagen
URLS: http://annafrost.org
Education: BA Cultural Studies, Malmö University
BIO/ STATEMENT:
Anna Frost is a curator and co-director of the Copenhagen based exhibition space and production unit TOVES
With TOVES, Frost is currently working on a contribution for the survey exhibition "Europe, Europe" at the Astrup Fearnley Museet in Oslo in collaboration with 1857. Alongside she is working on an online and offline installment at the Berlin based gallery PSM to launch this fall.
Most recently she has been organizing the duo presentation "Break Time Pro" at OTHER Projects in Berlin with Christian Jeppsson and Rasmus Høj Mygind and co-curated "Cucumber Bones" at TOVES, a group exhibition dealing with anthropomorphism and the development of a new trans-human self-image featuring Yves Scherer, Renaud Jerez, Hannah Heilmann and Alex Turgeon a. o.
In addition, Anna Frost is co-founder with Christian Falsnaes of the Moonlight Lounge project, a series of one-evening presentations in Berlin.
Other recent projects include:
SANTOPALATO with Søren Aagaard at Kinderhook & Caracas, Berlin 2014; Flux Us Now – film screening with Dorothee Richter from oncurating.org 2014; Moonlight Lounge with Dafna Maimon, Shana Moulton, Kule, Berlin 2014; Modern Dowry with Sol Calero and Christopher Kline at TOVES, Copenhagen 2013; D – a group show featuring 18 artists including Ull Hohn, Aleksandra Domanović, Harm van den Dorpel, Lisa Holzer, Petra Cortright, Aude Pariset and Karl Holmqvist at ZweiDrei, Berlin 2013; 24 Spaces – A Cacophony with TOVES at Malmö Kunsthalle, 2013
SUPPORT: Anna Frost's curatorial fellowship/residency is funded by The Danish Arts Council.