2021 | NYC | Artist
Angel Ricardo Ricardo Ríos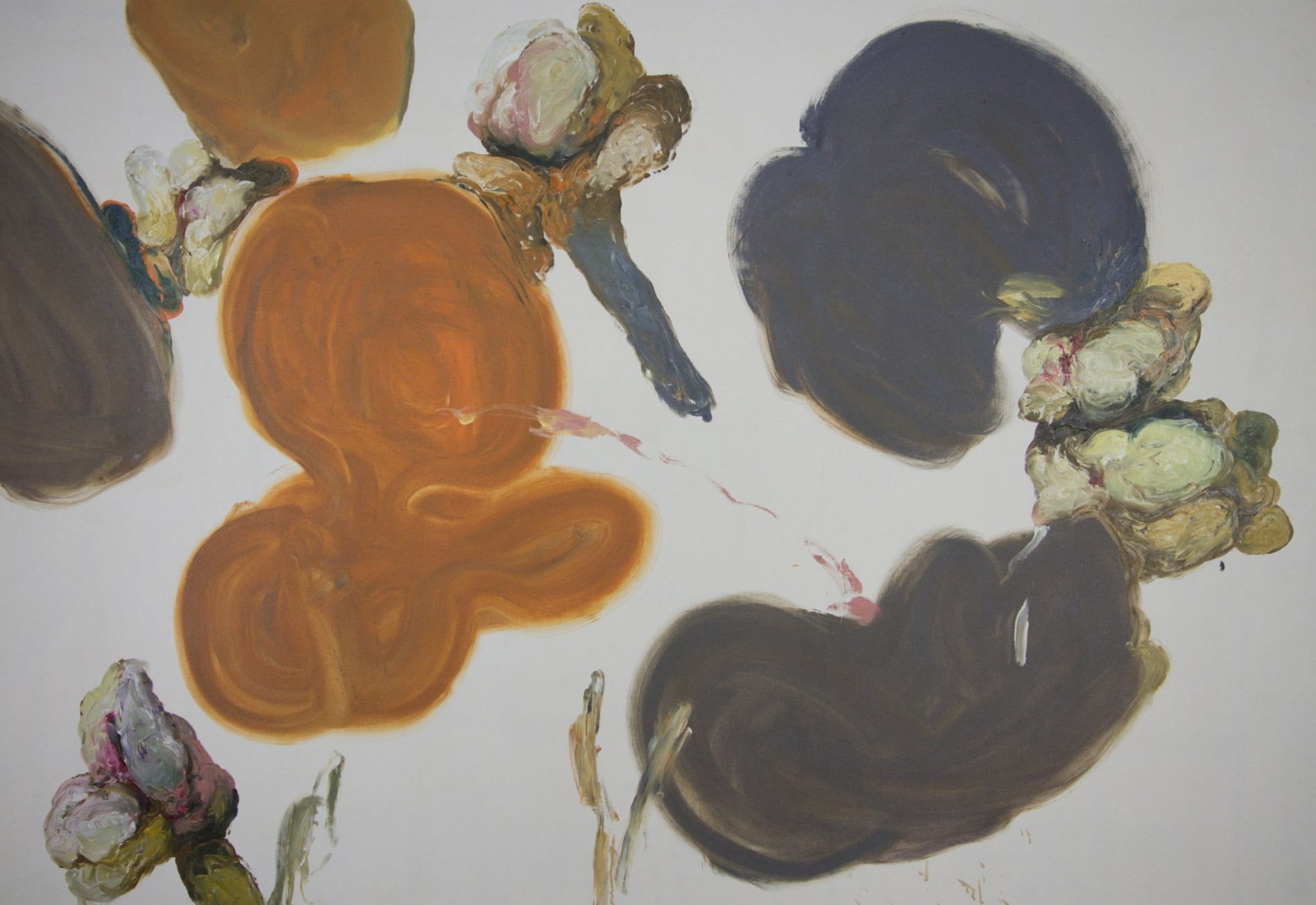 El origen de todas las cosas, 2000, Oil on canvas, 160 x 230 cm
Education: Institution Superior de Arte (ISA), Havana, Cuba;  Escuela Nacional de Bellas Artes, Havana.
Bio/Statement:
Born in Cuba and based in Mexico, Angel Ricardo Ricardo Rios creates massive paintings which often blend organic, vegetal forms with allusions to the erotic in fantastic displays of sensual excess. Expressed in vibrant colors with a quick, sure hand, or made using his body to apply paint, these expressionist and neo-baroque explorations appear part abstraction and part dreamscape, recalling the theatrical presence celebrated in the Spanish Baroque.
Rios is also known for his sculptures that resemble oversized furniture and which often includes similar images to the ones found in his paintings. According to the Cuban art critic Tamara Diaz Bringas "Rios' "drawings, paintings, and sculptures are characterized by excessive dimensions, a surplus that goes beyond any container. According to a centrifugal movement, shapes tend to aim outwards, transgressing their own borders."
Rios has exhibited at numerous museums and galleries internationally, including Museum of Talavera, Puebla, Mexico; El Museum Gallery, Bogota, Colombia; Lucia de la Puente, Gallery, Peru; El Chope University Museum, DF, Mexico; Pradilla Gallery, Madrid, Spain; Jacobo Carpio Gallery, Costa Rica and Nina Menocal Gallery, DF, Mexico, among other venues. His work has been showcased at many international art fairs and biennials including the Havana Bienal, the National Biennial of Visual Arts in Yucatan, and the Rufino Tamayo Painting Biennial, Casablanca Biennale among others.
Galleries:
Galeria Drexel –Monterrey, Mexico.
Galeria Terreno Valdío- Mexico City, Mexico.
Galeria Servando - Havana, Cuba.
Support: Angel Ricardo Ricardo Ríos's residency is made possible with support from The Rockefeller Brothers Fund and The Cuban Artist's Fund.