2020 | NYC | Artist
Andrew Vigil-Emerson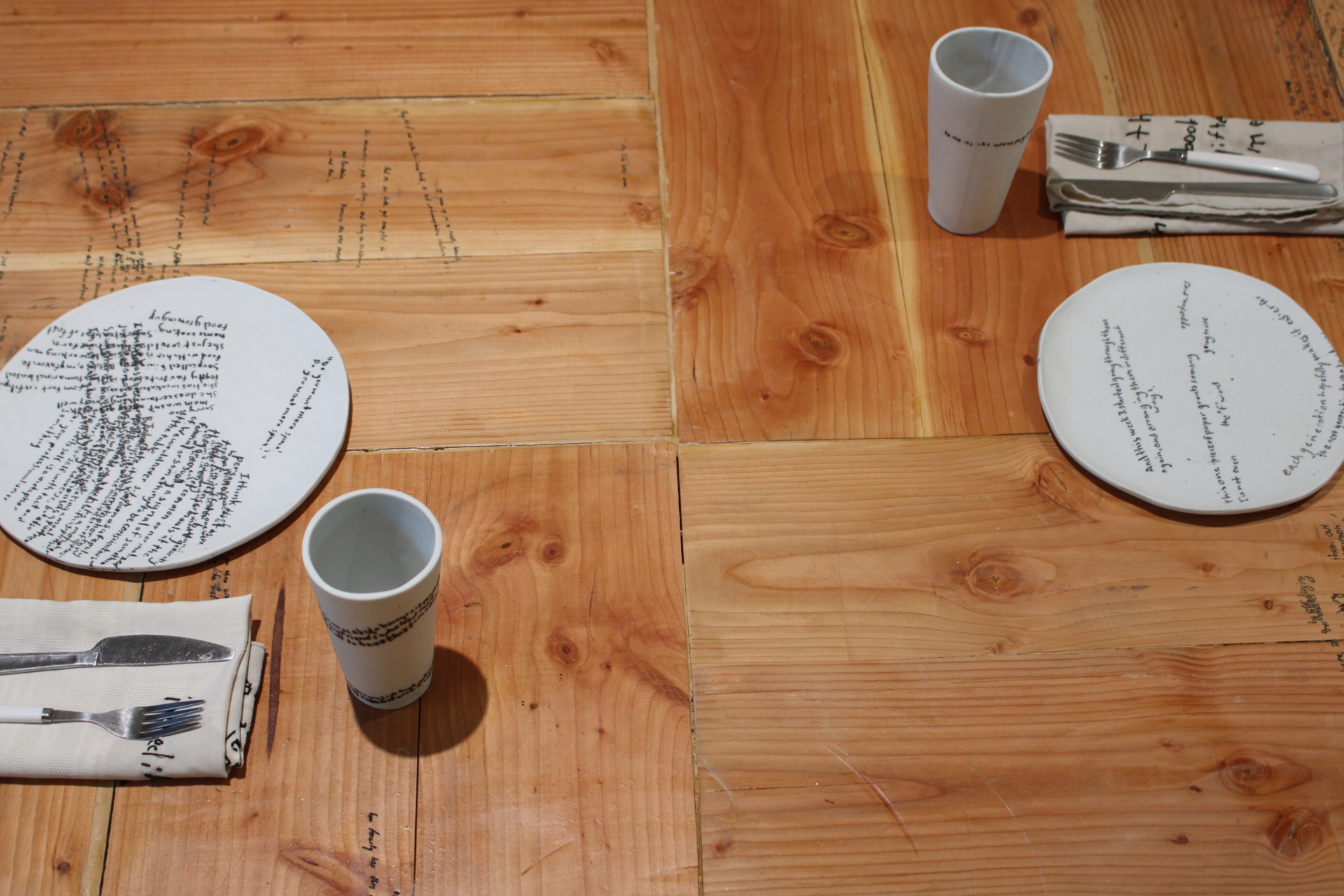 Table it!, 2019, Wood, ceramic, embroidery, video and audio, Courtesy the artist.
Andrew Vigil-Emerson is a socially engaged intermedia artist based in Tucson, Arizona. His work addresses the social relationships and histories around food, phenomenology, nostalgia, stories, language, and the environment. Vigil-Emerson has worked directly with food systems; he ran the food system at the largest North American University, Arizona State University, where he oversaw the food pantry, co-directed the Anti-Hunger Coalition, and worked in food advocacy to mitigate food waste and shape the food culture at the University. He has also worked to create regional networks that collectively address issues in collegiate food insecurity. Vigil-Emerson's non-profit work is paralleled in his social practice-based work developing a collective understanding of ourselves and our shared relationships.
Vigil-Emerson's work has been presented in exhibitions at Harry Wood Gallery, Phoenix (2019); Scottsdale Museum of Art Documentary Video Art Festival, Scottsdale (2018); and Live Art Platform, Tempe (2018) in Arizona. He received a BFA in Intermedia from Arizona State University in Tempe, AZ.
Andrew Vigil-Emerson is one of seven artists participating in Food Futures, RU's second annual thematic artist residency program centered around the question of food resilience in urban environments. The program is directed by curator Livia Alexander in collaboration with food writer and poet Betsy Andrews, artist and activist Miro Gal, and artist and food editor Allie Wist with the assistance of RU Administrative Intern Romane Guéchot.
Food Futures is supported, in part, by public funds from the New York City Department of Cultural Affairs in partnership with the city council and with generous support from the National Endowment for the Arts.