2022 | NYC | Artist
Andrew M Mezvinsky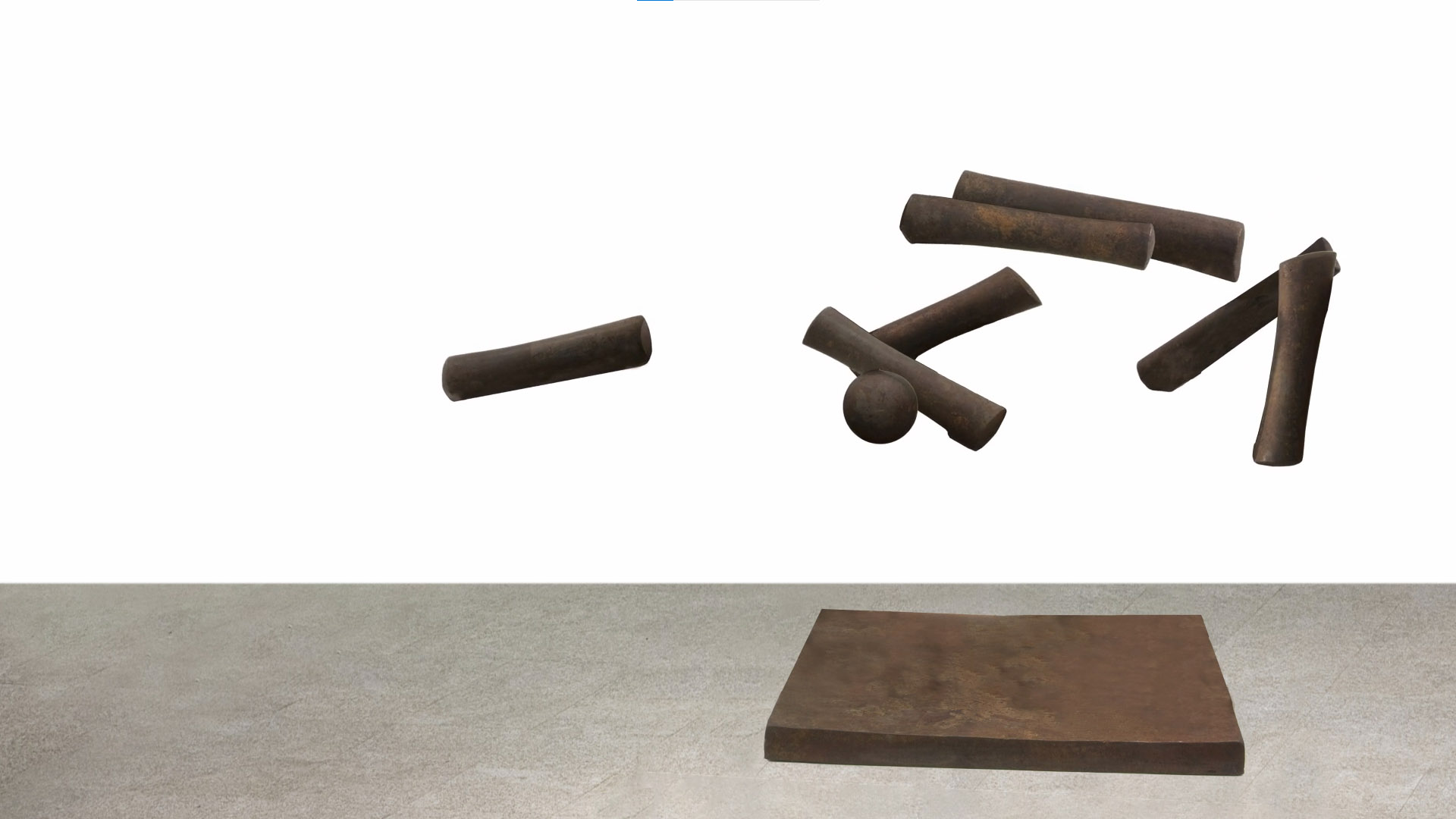 Andrew M Mezvinsky, "A linear inspiration of Fritz Koenig", 2021, 17:17 Video Animation Installation Loop
Artist Name: Andrew M Mezvinsky
Residency Dates: July – August 2022
Born: 1982
Hometown: Philadelphia, PA
Lives & Works: Vienna, Austria
URL: http://www.andrewmezvinsky.com / @andrewmezvinsky
Education:
BA in Painting and Printmaking, Glasgow School of Art
MA in Contemporary Artist Film and Moving Image, Goldsmiths College
Bio/Statement:
Andrew M Mezvinsky is an artist who works in a variety of media. With the use of appropriated materials which are borrowed from a day-to-day context, Mezvinsky makes works that can be seen as mini-atmospheres. Sometimes they appear idiosyncratic and quirky, at other times, they seem typical by-products of American superabundance and marketing.
Mezvinsky creates situations in which everyday objects are altered or detached from their natural function. By applying specific combinations and certain manipulations, different functions and/or contexts are created. By parodying mass media by exaggerating certain formal aspects inherent to our contemporary society, he creates work through labor-intensive processes which can be seen explicitly as a personal exorcism ritual. They are inspired by a nineteenth-century tradition of works, in which an ideal of 'Fulfilled Absence' was seen as the pinnacle.
His works are saturated with obviousness, mental inertia, clichés and bad jokes. They question the coerciveness that is derived from the more profound meaning and the superficial aesthetic appearance of an image. By referencing romanticism, grand-guignolesque black humor and symbolism, he presents everyday objects as well as references to texts, painting and architecture. Pompous writings and Utopian constructivist designs are juxtaposed with trivial objects. Categories are subtly reversed.
His works focus on the inability of communication which is used to visualize reality, the attempt of dialogue, the dissonance between form and content and the dysfunctions of language. In short, the lack of clear references are key elements in the work. By contesting the division between the realm of memory and the realm of experience, he absorbs the tradition of remembrance art into daily practice. This personal follow-up and revival of a past tradition is important as an act of meditation.
His collected, altered and own works are being confronted as aesthetically resilient, thematically interrelated material for memory and projection. The possible seems true and the truth exists, but it has many faces, as Hanna Arendt cites from Franz Kafka. By investigating language on a meta-level, he tries to grasp language. Transformed into art, language becomes an ornament. At that moment, lots of ambiguities and indistinctness, which are inherent to the phenomenon, come to the surface. His works are often classified as part of the new romantic movement because of the desire for the local in the unfolding globalized world. However, this reference is not intentional, as this kind of art is part of the collective memory.
His art is part of many private and museums collections such as The Lenbachhaus in Munich, The Hirshhorn Collection in Washington DC, the Brot Kunsthalle in Vienna, Zanabazar Museum in Mongolia and the Jüdisches Museum Vienna as well as the collections of Jim Lambie (UK), Jane Holzer, (USA) Ernst Hilger(Austria), Albert Baker Knoll(USA),Franz West (Austria) and Bernhard and Elizabeth Hainz(Austria). He has been featured in several publications such as Neu Magazine, The Harvard Advocate, Eco Magazine Vienna, Falter, ande Parnass Magazine.
Support: Andrew M Mezvinsky's residency is made possible with support from the Private collectors and the BMUKK
RELATED: