2014 | NYC | Artist
Andres Carranza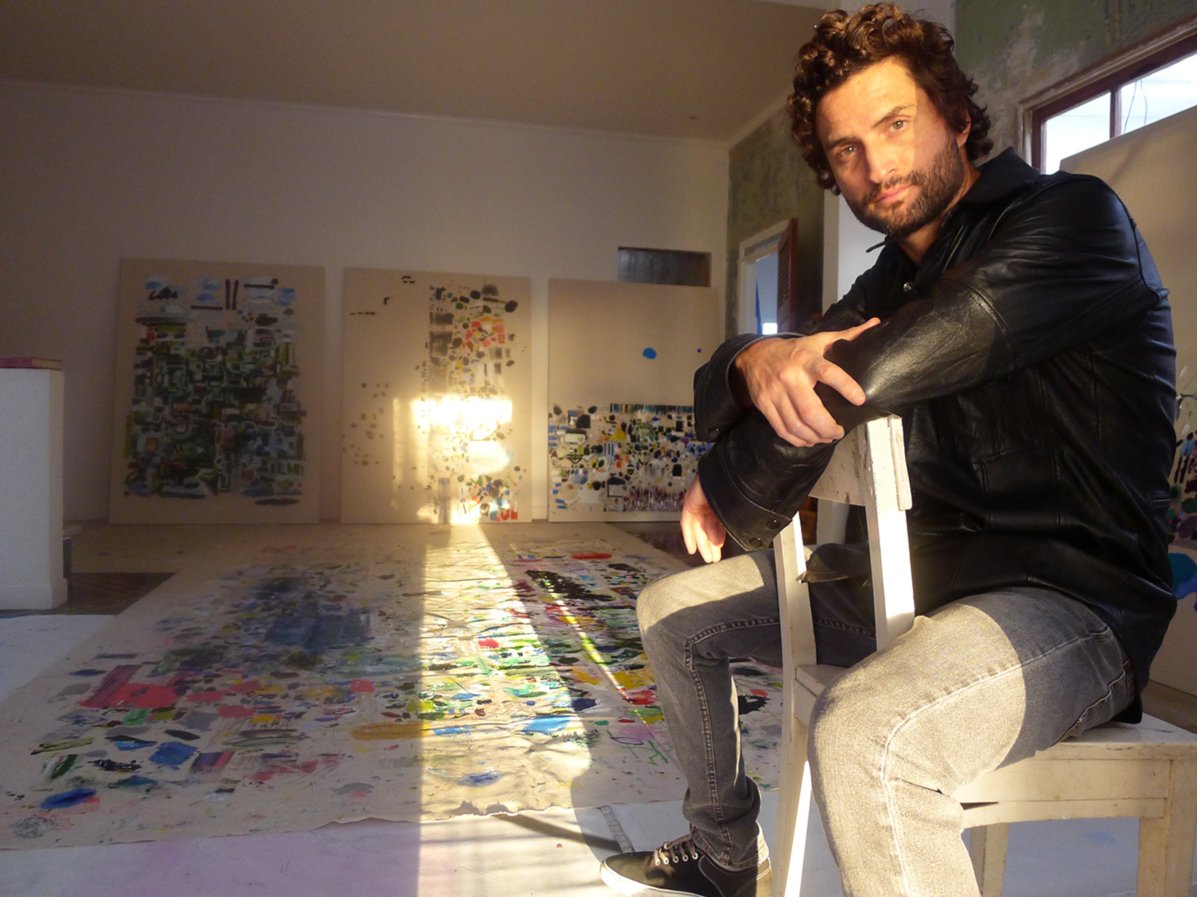 Andres-Carranza-RU-web
Artist: Andres Carranza
Dates of residency: March–June
Born: 1975
Hometown: San Jose, Costa Rica
Lives and works: San Jose and Malpais, Costa Rica
URL: http://www.delacruz-projects.com/site/portfolio/andres_carranza/
Education: MA Architecture U. Creativa, Costa Rica; BA Architecture & Design U.D.I,  Costa Rica
BIO/ STATEMENT:
Costa Rican artist Andres Carranza uses primordial elements of spatial conception to propose different ways to perceive cognitive functions in a specific environment. He seeks to express thinking, feeling, sensing with installations, altered objects and sculptures. Recently he has been focusing on painting as a way to depict the surrounding environment by means of a symbolic and raw gestural representation.
His paintings produce transitory pictorial atmospheres, a free form interpretation of space and memory. They function as a mappings or mental blueprint that deform notions of distance, linearity, parallelism and feelings rendered by sensory intuition.
Andres Carranza has represented Costa Rica in the 25th Sao Paulo Biennale, received the second Grand Prize in the 2nd edition of the Central American Biennale and has exhibited work in the United States, Spain, Dominican Republic, China, Panama, Brazil, London and Costa Rica.
GALLERIES: De la Cruz Projects, Costa Rica;   C.R.A.C, Costa Rica
SELECT PERMANENT COLLECTIONS: M.A.D.C Costa Rica Contemporary Art and Design Museum, Bienarte Empresarios por el Arte Centro America, Coleccion Banco Pro-merica Latino America
SUPPORT: Andres Carranza's 3 months residency is supported by De La Cruz Projects / C.R.A.C Artist in Residence Program of San Jose, Costa Rica.