2017 | NYC | Artist
Andreia Santana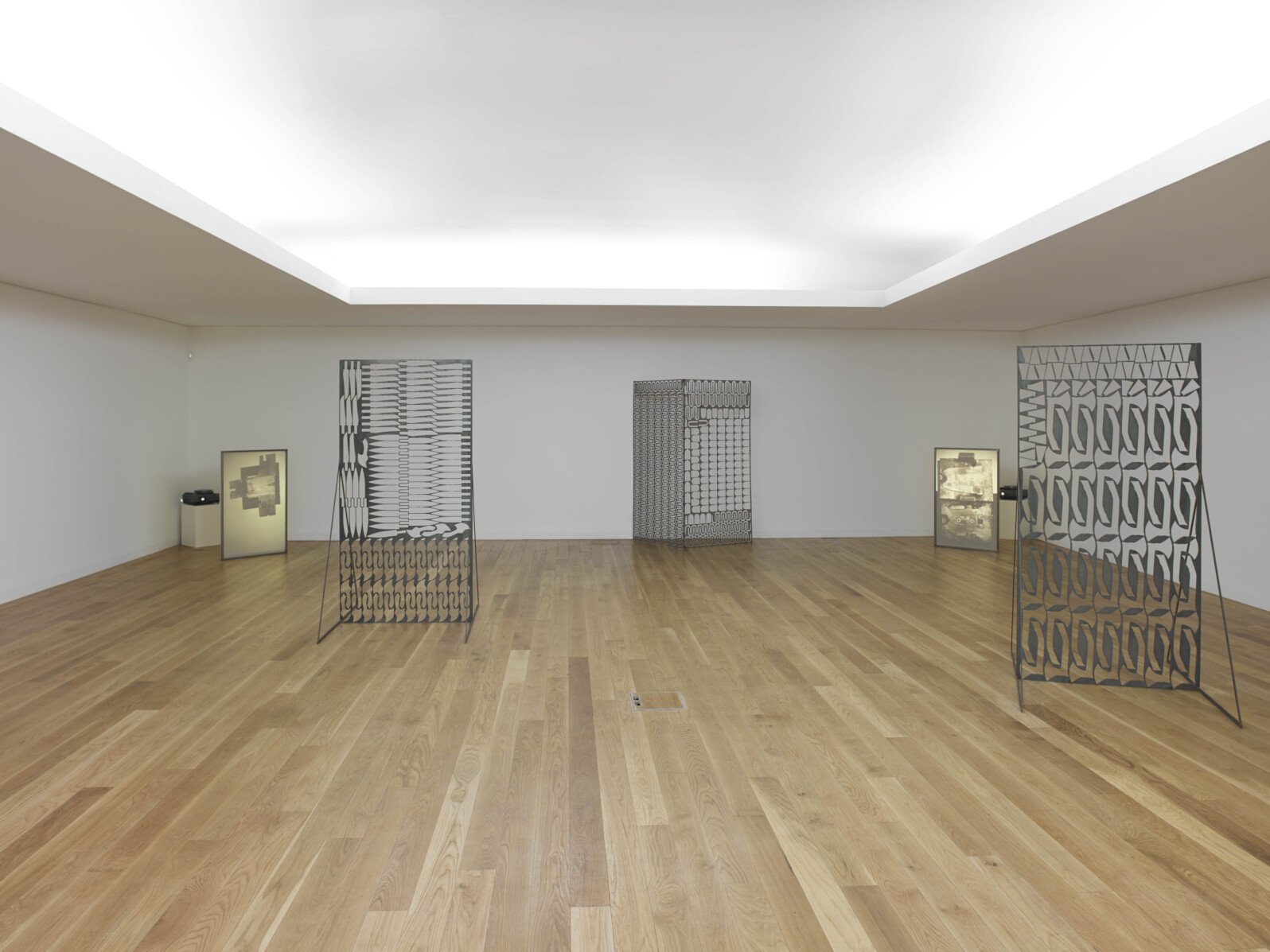 Leaves of Absence. 2016. Iron sheets. Variable dimensions
Bio / Statement:
Andreia Santana is the Winner of the prestigious NOVO BANCO REVELAÇÃO PRIZE 2016 which offers a young artist a solo show at the Serralves Museum of contemporary art in Porto (Pt) and a catalogue. The exhibition "History of the Fault" featured a new body of work exploring techniques and resources in danger of disappearing. The works were derived from images collected by the artist of manufactured archaeological tools in Portuguese factories. In her practice, Santana establishes a relationship between production methods considered anachronistic and a social science (archaeology) that will inevitably be devoted to the analysis of these modes of production, at a time when phenomena such as the dematerialization of image and objects is modifying our visual perception.
Recent Solo Exhibitions include: 2016/2017 Leaves of Absence. Museum of Contemporary Art of Serralves Foundation, Porto, PT; 2016 Letter Landscape w/ Henrique Loja at Mala.Voadora, Porto PT; 2015 Pousio / Fallow . António Duarte Museum - Caldas da Rainha, PT; 2013 No water on the other's edge. Mieszkanie Gepperta Gallery, Wroclaw, PL; 2013 Water's Edge. Przeglad Sztuki Survival, Wroclaw, PL. Selected Recent Group Exhibitions include 2017 Entre-linhas, w/Igor Jesus, João Ferro Martins and Rodrigo Peixoto, cur. Bruno Leitão, Marquês de Abrantes Palace, Lisbon PT2017 Is a Bone a Stone? at Museu Geológico, Lisbon, Pt; 2016 Pousio / Fallow (screening) in Fuso at MAAT - Museu de Arte, Arquitetura e Tecnologia, Lisbon PT 2016 D. Fernando II Prize at MU.SA, Sintra PT; 2015 Young Artist Biennial. Cultural Centre of Mozambique MZ. Residencies include: 2016 Gasworks, Triangle Network at Hangar, Lisbon PT; 2013 Mieszkanie Gepperta Gallery, Wroclaw, PL
Select Permanent Collections: Figueiredo Ribeiro Collection
Support: Andreia Santana's residency is made possible with support from the Calouste Gulbenkian Foundation, Portugal.