2021 | NYC | Artist
Andrea Davila Rubio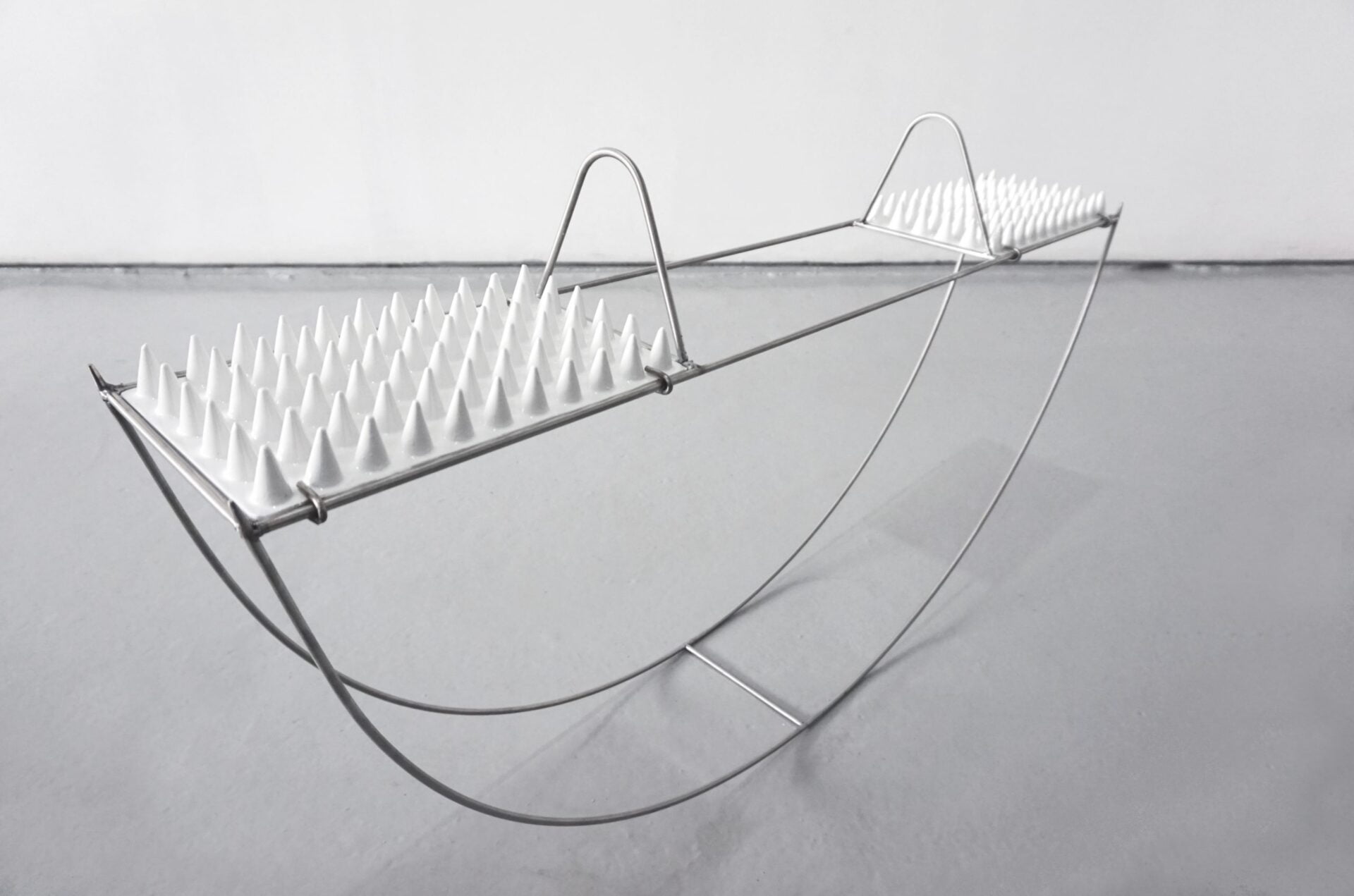 Riding piece for 2 (2021) from the series I wish you'd rub your quills against my stomach (2020-ongoing), 1 x 0.6 x 0.3 m, polyester resin, fiberglass, plywood, stainless steel.
Artist Name: Andrea Davila Rubio
Residency Dates: June-August 2021
Born: 1995
Hometown: Galicia, Spain
Lives & Works: Spain
Link to Portfolio
Education:
2019-… Ph.D., Creation and Research in Contemporary Art, University of Vigo, Spain
2017-2018 MFA, Research and Creation in Contemporary Art, University of the Basque Country, Spain
2013-2017 BFA, Fine Arts, University of Vigo, Spain
Bio/Statement
Andrea Davila Rubio is a Visual Artist formed between Pontevedra (Spain), Bilbao (Spain) and Boston (MA). Recently, she has exhibited at the Museum of Pontevedra after receiving the 2020 Novos Valores award from the County Council of Pontevedra (Spain). During early 2021 she was a Visiting Scholar at the Philosophy Department at Boston College (MA) thanks to a Fulbright Fellowship. Currently, she is pursuing a Ph.D. in Contemporary Art at the University of Vigo (Spain) where she is a Graduate Research and Teaching Assistant thanks to a predoctoral fellowship from the university itself. Her work has been acquired by the County Council of Pontevedra and is now part of its art collection.
Her most recent projects encompasses a series of sculptures that relate reflections on absent bodies, skin, touch, fragility, intimacy, love, desire and melancholy. For her, skin is not only the tissue that covers our bodies, it is also the medium through which we relate to our environment. As bodies, it is through the skin that we experience the world. We feel through it an absence or presence, a contact or its deprivation. A place of mediation between alterities, between the self and the other. What she suggests with her sculptures and installations is a complicit scenario of absent bodies, of their borders and of the remains of their intimate encounters. A scenario composed of actions that have already occurred and where bodies have disappeared leaving behind a narrative track from their own traces.
Support: Andrea Davila Rubio's residency is made possible with support from the Fulbright Program, the Galicia Regional Government and the County Council of Pontevedra.