2015 | NYC | Artist
Anders Bülow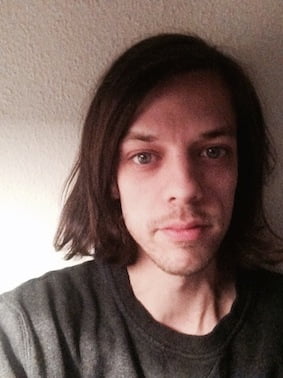 Artist: Anders Bülow
Dates of residency: Feb - Apr
Born: Holstebro Denmark
Lives and works: Copenhagen
Education: The Royal Danish Academy of Fine Arts, Copenhagen (2005-11) Akademie der Bildende Künst, Wien (2009-10).
URL: http://www.andersbulow.com
BIO/ STATEMENT:
Anders 's painterly practice processes materiality and its dissolvement as both method and subject. This process defined approach investigates the slow and careful use of simple classic materials which references the history of creation and decay. Overall his work is characterized by a monochromatic, non-figurative and silent universe where the nuances creating each piece are reduced to their minimal expression. Their ephemeral quality results from a constant shifting between occurrence and dissolvement. The vague sense of tactility, created by a light surface – or the  shadow projected by the material structure – reveals that the piece exists … and breathes.
Bülow's recent solo exhibitions include Anders Bülow/Yonder, Henningsen Gallery, Copenhagen (2012); Blueprint, Krognoshuset, Lund. His work was also included in group shows including Unified surfaces, Hjørring grafiske værksted (2013), and Art Copenhagen, Henningsen Gallery (2012).
SUPPORT: Anders Bülow's three month residency is made possible with support from The Danish Art Council.