2014 | NYC | Curator
Ana Kutlesa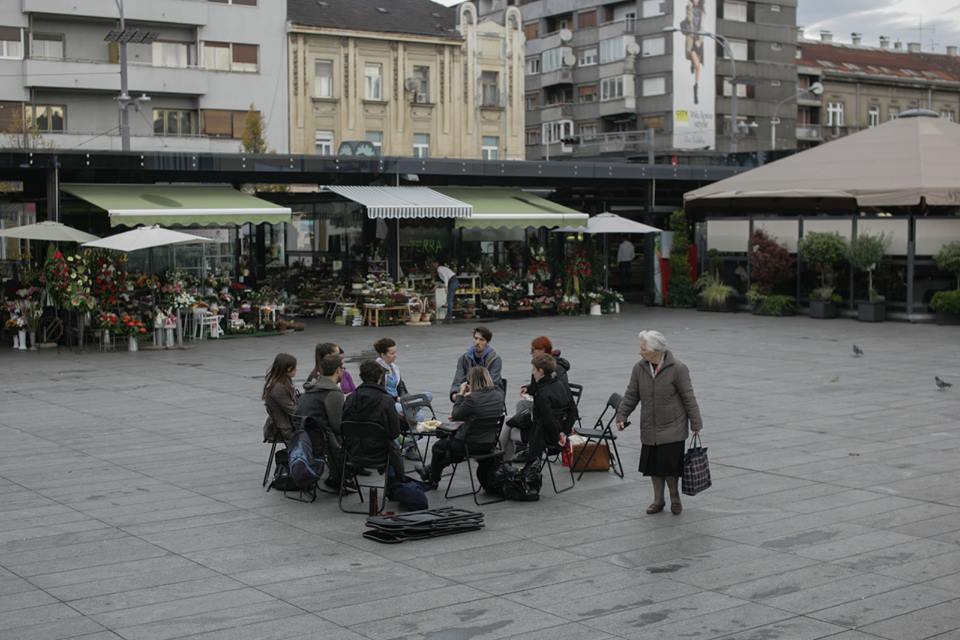 kutlesa_image
Curator: Ana Kutlesa
Dates of residency: January 7 to February 3 2014
Born: 15.4.1985.
Hometown: Rijeka, Croatia
Lives and works: Zagreb, Croatia
URL: http://www.blok.hr
Education: MA in Art History and Philosophy, Faculty of Philosophy, University of Zagreb, Croatia
BIO/ STATEMENT:
Ana Kutlesa is a member of curatorial collective [BLOK], which acts (not only) in Zagreb in the interspace between art, activism and urban studies. Within the collective she co-curated 4 (2009-2012) editions of UrbanFestival, a festival of artistic interventions in public space, which explore their spatial context and social processes which shape it. Currently she is working on the 13th edition of the festival - entitled Back to the Square! - spread out through 3 years and devoted entirely to the notion of the square in contemporary cities. She is also the co-author of several [BLOK]'s research based projects which reflect artistic production in a wider social and economic context and explore its material conditions (such as intervention in public space: SHIP=CITY, 2013, partner: Museum of Modern and Contemporary Art Rijeka, Croatia; series of workshops Towards the Student Centre as a Public Good, 2013; exhibition series Between Worlds, Croatian Association of Artists, 2012, Miroslav Kraljevic Gallery 2013).
Since 2007 she has been collaborating with Miroslav Kraljevic Gallery as curatorial assistant and producer (long term project and exhibition On the State of the Nation by Andreja Kuluncic, 2008, exhibition The Dystopia Files by Mark Tribe, 2011 etc.) as well as co-curator of exhibitions by emerging Croatian artists (Marko Tadic, Goran Skofic, Davor Sanvincenti, Dina Roncevic).
She collaborates with several Croatian magazines, radio-shows and web-portals devoted to culture and art critique. As a guest teacher on the collegium Media and the City she collaborates with the Faculty of Political Sciences, University of Zagreb.
SUPPORT: Ana Kutlesa's residency is supported by the Ministry of Culture of the Republic of Croatia - FACE Croatia & CECartslink