2017 | NYC | Artist
An-An Chen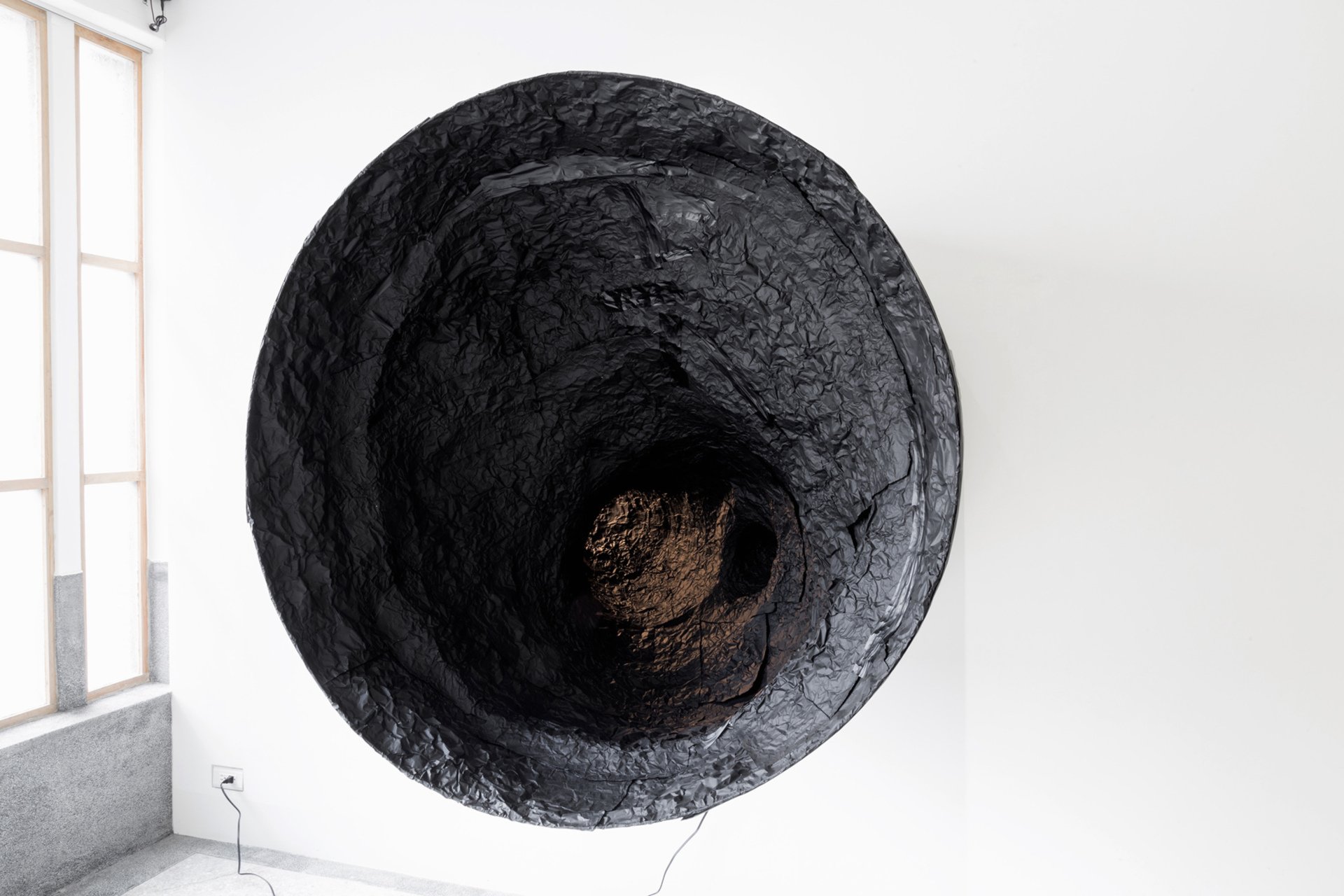 Untitled(The Tunnels), 2016 / Mixed media, trash bags, black foils, light bulbs, and mirror/ Two parts: 120x120x120cm; and 120x120x120cm
Bio / Statement:
Sculptor, ceramicist and installation artist Chen An-An is the 2017 winner of a 4 month residency at RU sponsored by the Taiwanese Ministry of Culture.
My recent works focus on the lost individuals who are marginalized because of their sexual preference and gender identity. Therefore, when I make art, I explore ways of expressing loss and reconsider how gender/sexualL discrimination in Taiwanese society is rendered invisible. I keep thinking the following questions in my art: How to make the public aware of the invisibility of other's violent death? How to present the invisibility of violent discrimination covered by mainstream voice but avoid erasing it simultaneously? The loss of and absence of memory for LGBTQ individuals, their invisibility for the Taiwan mainstream society is the current subject of her investigations.
Her work has been featured in group and solo exhibitions including: 2016, The Dynamic of Melancholia; Pon Ding, Taipei; 2016, Contemporary Ceramic Art in Asia - Stunning Edge, National Taiwan Craft Research and Development Institute, Taipei;  2016 An-An Chen THE BLACK TUNNEL / THE WAY HOME》at The Orange Box, PLAySPACE Gallery, San Francisco, CA; 2016,  Thesis / Antithesis / Synthesis, California College of the Arts, San Francisco, CA ; 2013-2015《KOHLER Bold Art Program,KOHLER Asian tour Exhibitions,China, Korea, Hong Kong, Taiwan; 2014, Four Young Artists group show, Ke-Yuan Gallery, Taichung, Taiwan
Support: An-An Chen's residency is made possible with support from the Taiwan Ministry of Culture and the Taipei Cultural Center in New York.