2016 | NYC | Curator
Alma Saladin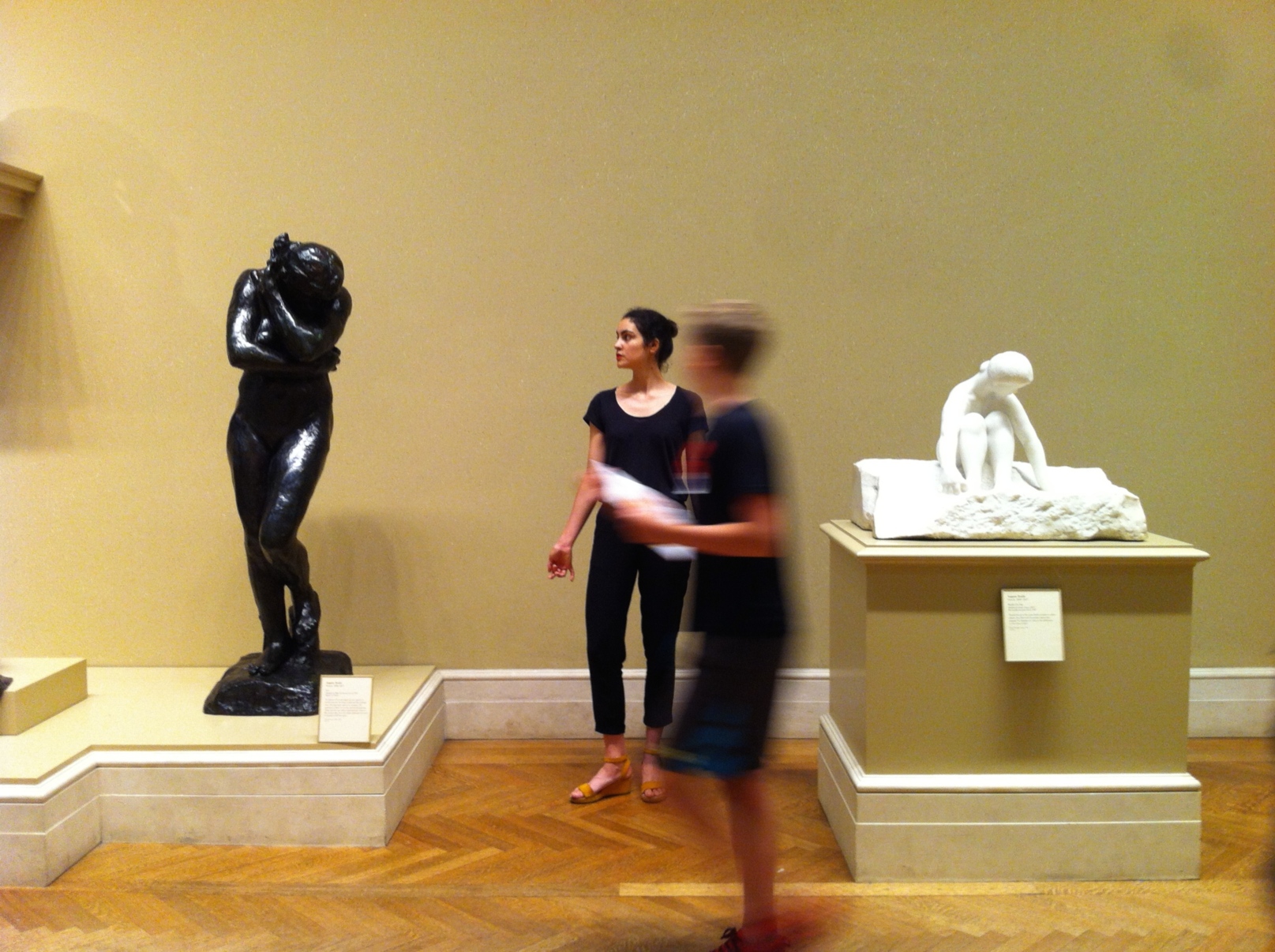 Curator name: Alma Saladin
Dates of residency: May – June
Born: 1990
Hometown: Paris, France
Lives and works: Paris & New York
Education: MA in Curatorial Studies from La Sorbonne University, Paris, France
BIO/ STATEMENT:
Based between Paris and New York, Saladin's practice is informed by the investigation of the in-between spaces and junctures between performing arts and visual arts. She is Project assistant at AICA International (International Association of Art Critics) and is currently following an intensive dance practice at Peridance Capezio Center in New York which combined to a residency at RU will lead to the development of a choreographed installation.
In 2013, Saladin co-curated the first iteration of La Bulzacienne, a multidisciplinary arts festival in a the rural area Bouzy la forêt (FR), bringing together some 250 creatives for three-days of concerts, theater, dance performances, cinema projections, art installation and exhibitions. Other projects curated by Saladin include "The Shelter" ("L'Abri"), Michel Journiac Gallery (Paris) which explored Uchronia and alternate histories amongst works in the Guillaume Houzé's private collection; "Watchana plus plus" at L'Alcazar (Paris), a collective exhibition of 8 artists from Les Beaux-Arts de Paris.
In January 2016, she co-created a platform for exchange and collaboration, through a dialogue between visual and performing arts, to date consisting of four editions. "PROJECT BASEMENT #1", a fantasy around interpretation: an experiment through jazz and performance, where music felt through artworks; "PROJECT BASEMENT#2", a manifesto in honour of the BLACK HISTORY MONTH, "PROJECT BASEMENT#3", a other dialogue between music and visual arts where the scenographic space welcomed musicians, while cinema adapted to live music, publics spread like waves into an installation that was the shelter of various video works and "PROJECT GARDEN", an edition aimed to examine and deconstruct pre-established ideas on fashion, its codes and the fashion world, for which one she created her first choreography."