2015 | NYC | Curator
Alice Schÿler Mallet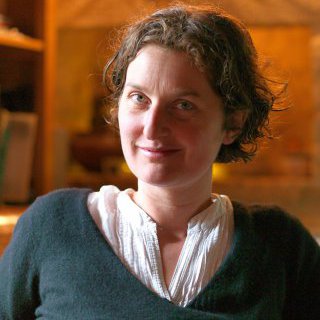 Curator name: Alice Schÿler Mallet
Dates of residency: Feb - March
Born: 1973
Hometown: Dieppe Normandy France
Lives and works: New York and Normandy
Education: Columbia University, NY, Concordia University Montreal, video; ESEC Paris film school
URL: http://www.aliceschylermallet.com/
BIO/ STATEMENT:
Alice Schÿler Mallet is a curator and an artist. As a curator, she focuses on  interdisciplinarity and site specificity, creating encounters between artists, scientists, critics, historians, musicians, architects, urban planners, landscapers, filmmakers and  performers. As starting point she invites people to study a subject, place or historical period and to come up with new analytic frameworks concerning landscape, architecture, patrimony and memory. The resulting investigations are open to many different interpretations whilst situating themselves at the border of fiction and documentary and rooted to specific contexts and their inhabitants.
Schÿler Mallet is developing projects between France and England, specifically in the towns of Newhaven, Eastbourne, Brighton and Hastings as well as Dieppe and Jumièges in Normandy.  In 2005 and 2007, she was the curator of the Biennale Le Temps d'une Marée (in partnership with the architectural agency AWP). Since 2010, she is co-curator of the annual Festival Diep. She is also collaborating on the Rencontres botaniques de Varengeville with the French landscape designer Pascal Cribier and working on the creation of a residency  and art center Le Bois des Moutiers in Varengeville sur mer. She is currently preparing an exhibition celebrating the Anniversary of the Toile de Jouy at the Musée de Jouy and a commemorative event of  The Battle of Hastings with the City of Hastings that will take place in 2016.'
As an artist,  Schÿler Mallet's multi disciplinary practice is directed towards the exploration of body and space, the energetic impact that certain materials exert and how energy becomes form and invisibility takes on a physical shape. Her work has been exhibited among others at the Mamia Bretesche Gallery (Paris, France), Umoe Mandal Gallery (Mandal, Norway), Malmö Konsthall (Malmö, Sweden), Gallery Lec Lec TIc (Nouméa, New Caledonia) and various art festivals such as DIVA, Video Appart, Days of Patrimony, Mois de l'Image, etc.