2014 | NYC | Artist
Alfredo Aceto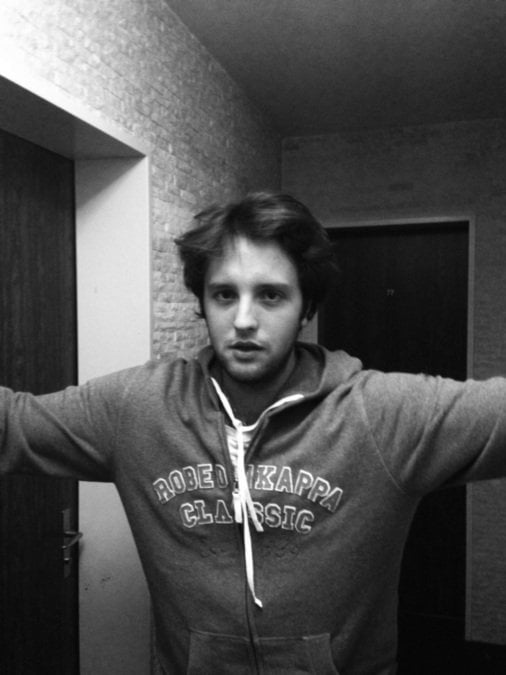 Alfredo
Artist: Alfredo Aceto
Dates of residency: Sept-Nov 2014
Born: 1991
Hometown: Turin, Italy
Lives and works: Lausanne, CH
URL: http://www.alfredoaceto.it
Education: BFA, Ecole Cantonale d'Art de Lausanne (ECAL), Lausanne, Switzerland, 2014
BIO/ STATEMENT:  
Alfredo Aceto's practice is defined by constant narration and humor. His works reveal the paradox of immortality and its impossibility. Aceto first gained international recognition as a young artist through his obsessional relationship with French artist Sophie Calle. Aceto convinced Calle to make her signature tattooed on his arm (2009). By asking for a permanent artistic gesture Aceto becomes part of Sophie Calle's work.
In NGC 6543, Aceto constructed a real-size whale that constitutes the effigy of a sculpture, appearing in a stately pose with one of the two eyes that belong to the artist. Almost without expression, it touch a sort of spirituality.
In 2013, he founded "Allianz" - a platform for broad experimentation in culture - with his friend Emanuele Marcuccio,.
His work has been shown in exhibitions at institutions and galleries such as Museo del Novecento, Blancpain Art Contemporain (Geneva), WallRiss (Fribourg), Frutta Gallery (Rome), Gasconade (Milan) and Bugada & Cargnel (Paris). In May 2015 he will have a solo show at Kunsthalle Geneva (Centre d'Art Contemporain).
GALLERY: Galerie Bugada & Cargnel, Paris
SELECT PERMANENT COLLECTIONS: Aceto's work is featured in private and institutional collections such as Angelo Chianale Collection (Turin, Italy), Villa Ciani (Lugano, CH), WallRiss (Fribourg, CH), PeepHole (Milan, Italy), Villa Magica (Geneva, CH), ECAL (Lausanne, Switzerland), Crédit Suisse (Geneva, CH)
SUPPORT: Alfredo Aceto's 3 months residency is supported by the Mariano Pichler Collection (Milan)