2020 | NYC | Artist
Alexandra Crouwers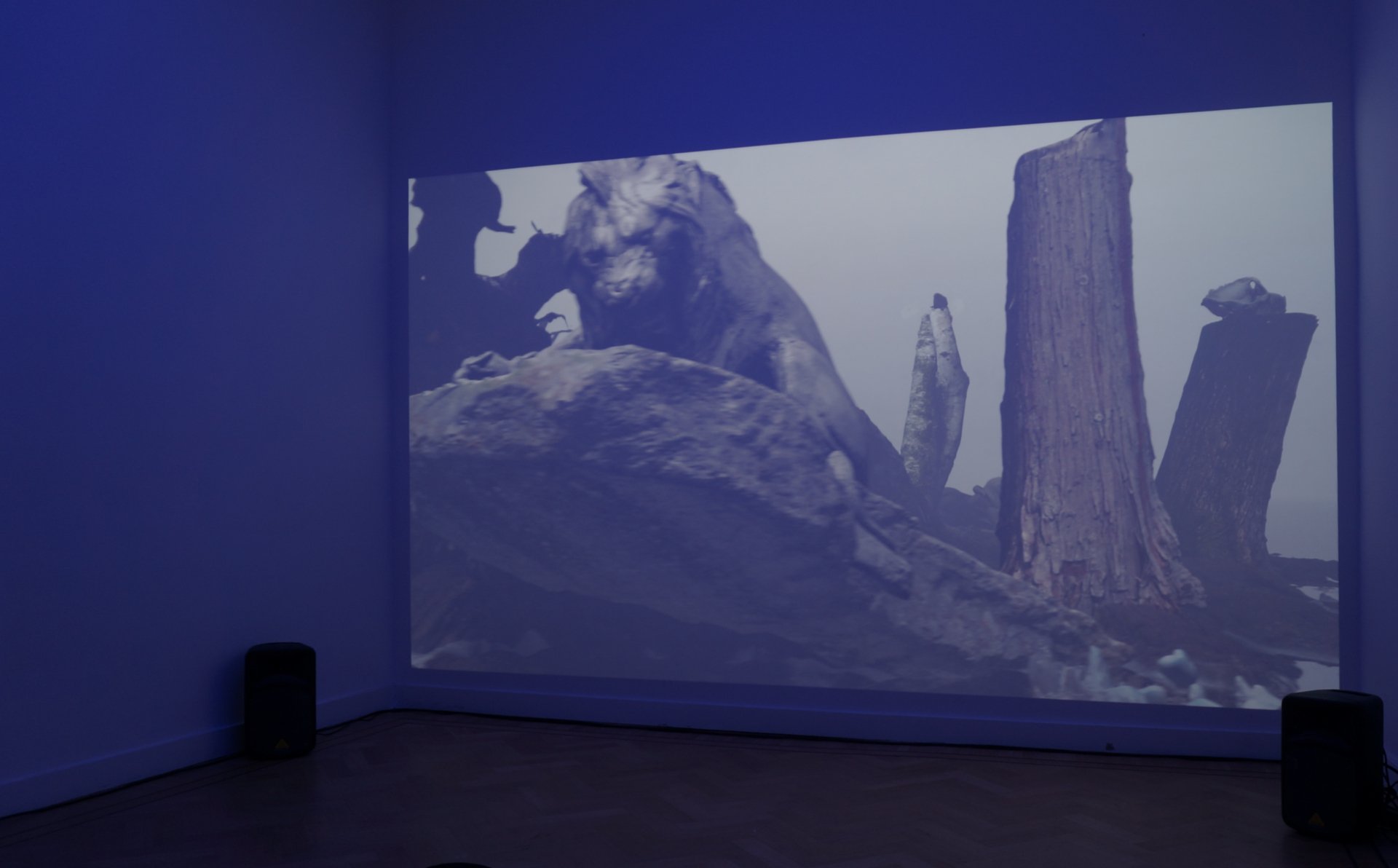 The_Archive (Te Pito o te Kainga),
digital HD animation, seamless loop, color/sound, 10'00", 2017. Installation view at DEStudio, Antwerp.
Bio / Statement:
The work of Alexandra Crouwers (the Netherlands) oscillates between various media and ideologies. Grappling with landscape and architecture, silence and sound, materiality and immateriality and technology, her practice pursues a deep longing to connect to visual history in the broadest possible sense.
Originally trained as a painter, Crouwers has been working mainly with digital media for the past decade. Her works can be described as collages, assemblages, tableaus, or dioramas, wherein the images and animations are constructed with 3D software and in post-production. Crouwers believes the "virtual atelier" behind her computer screen is similar to a physical studio, only without the restrictions of gravity, storage, or logistics.
Crouwers' films have been screened in the Netherlands at the Uppsala Short Film Festival Go Short in Arnheim and Impakt in Utrecht; Transmediale in Berlin, Germany; the online Portable Film Festival, Australia; the Microwave Festival, Hong Kong; and in the U.K. at the Berwick Film & Media Arts Festival, Berwick-upon-Tweed; Woodhorn Museum, Ashington; Toffee Factory, Newcastle; and Middlesbrough Institute of Modern Art.
In addition to her artistic practice, Crouwers writes about art, language, and literature. She has worked as an audiovisual and graphic designer and has been involved in curatorial projects, theatre productions, and music videos, as well as arts education in Belgium and the Netherlands. To learn more about her research visit her site, The Appeal of the Unreal.
Alexandra Crouwers' residency is made possible with support from Kunstloc (Provincie Noord-Brabant), the Government of Flanders, and Mondriaanfonds (The Netherlands). Crouwers' doctoral trajectory is affiliated with Leuven University, Lieven Gevaert Research Center for photography, art and visual culture, and LUCA School of Arts, Brussels.