2019 | NYC | Artist
Alex Nowak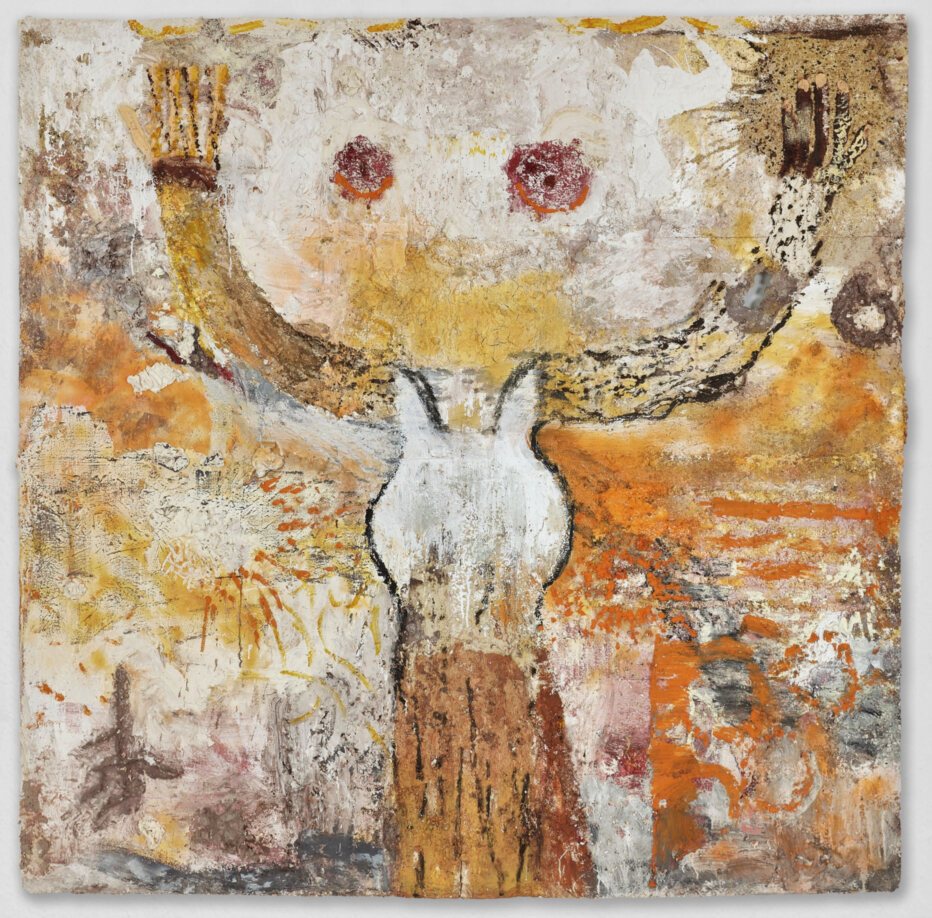 2018, oil, plaster, lacker, acrylic on polystyrol, 200x200cm
Pumpkin
Bio / Statement:
Alex Nowak is an artist whose practice is informed by outsider art aesthetics, architectural models and contemporary painting. His works address a wide range of interests including psychedelics, ethnography, art history, didactics, and stage design. Nowak envisions his art as a combination of ethnoreligious and spiritual medicine.
Selected recent exhibitions include: 2019 Animal Dictionary, Parkhaus am Malkastenpark, Düsseldorf; 2019 The Naked Manager, Banff Centre, Banff, Alberta; 2018 Hängung Total, sonneundsolche, Düsseldorf; 2018 Phase 3 - Raum für Kunst, Simultanhalle, MMOMA, Moskau; 2017 19 Positionen, Museum Folkwang, Essen; 2017 Hinterland, Schkeuditz, Leipzig 2017 Post-post, Halle 3, Düsseldorf; 2016 All/In V, Galerie Ampersand, Köln; 2016 Ancient, HfBk Galerie, Hamburg.
In 2017, Nowak was awarded the Georg-Meistermann-Stipendium, Essen, and nominated in 2016 for the Förderpreis für Bildende Kunst der Landeshauptstadt, Düsseldorf.
Read more:
Animal Dictionary Exhibition Text
Interview:  Alex Nowak - Animal Dictionary im Parkhaus
You can also follow him on Instagram
Support: Alex Nowak's residency is made possible with support from the Georg-Meistermann-Scholarship.