2017 | NYC | Artist
Alejandro Campins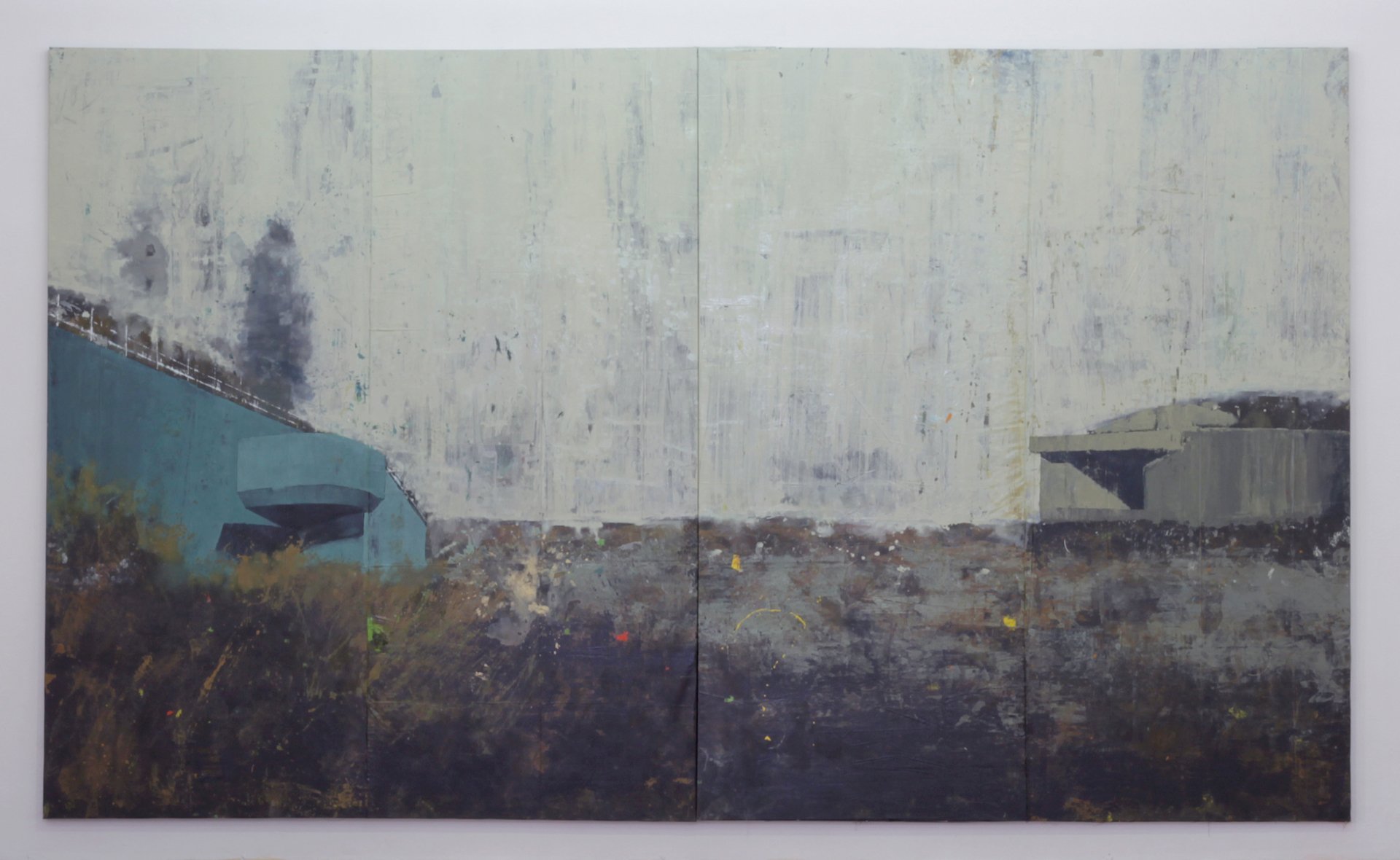 Empatia
Bio / Statement:
In January 2016, the young Cuban artist Alexandro Campins' had his first solo exhibition in the United States at the Sean Kelly Gallery, presenting works "exclusively focused on the Cuban landscape. Campins 's practice is informed by a singular, painterly vision. Ambitiously drawing on history, architecture and the collective memory of his home country, Campins mixes media — oil, watercolor, pencil — to create hauntingly evocative, atmospheric paintings inhabiting a metaphysical space between reality and fiction. His enigmatic canvases allude to the anachronistic poetry and surrealist beauty of Cuba's changing cultural landscape. "
When asked about this new work, Campins stated, "I am interested in the idea of impermanence and how it manifests itself in nature and its relationship with architecture. The rural and urban landscape reflect the mental state of society, in these works I approach scenarios which for me have an "anonymous" aspect, sites that have lost their identity and express disinterest, transformation and the failures of ideologies."
Galleries:
Galleria Continua, San Gimignano (IT) and Les Moulan, Paris (FR)


Support: Alejandro Campins's residency is made possible with support from the Rockefeller Brothers Fund and the Cuban Artists Fund.