2015 | NYC | Artist
Aldo van den Broek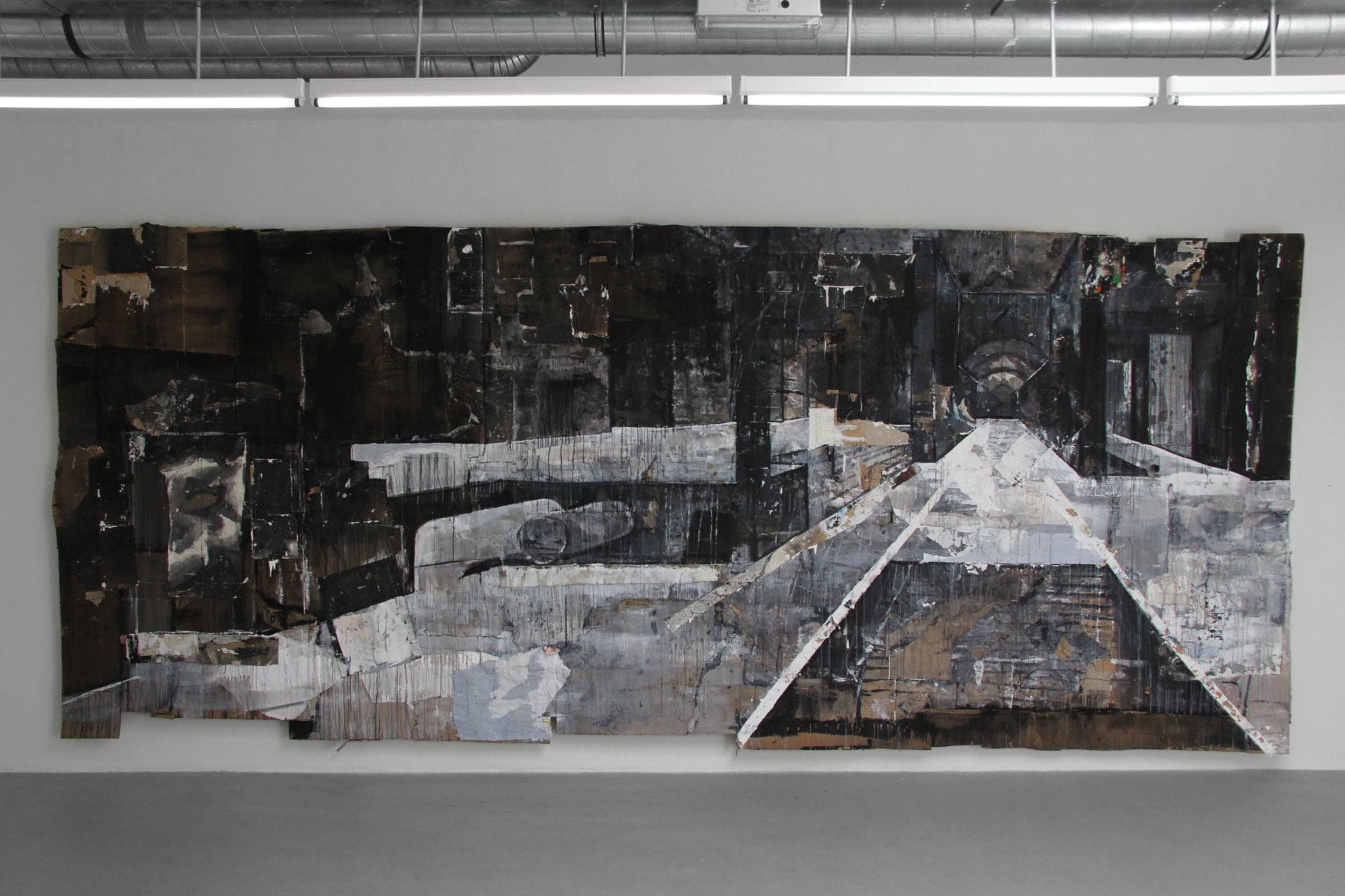 Belgrade ll, 2013. Installation view, Frank Taal, Rotterdam.
Artist: Aldo van den Broek
Dates of residency: March-May
Born: 1985
Hometown: Amsterdam
Lives and works: Berlin
URL: http://www.aldovdbroek.com/
Aldo van den Broek was selected to participate in the Beautiful Distress residency project with support from Residency Unlimited. Beautiful Distress is a Dutch initiative that uses art in an attempt to open up the world of psychiatry and battle the stigma attached to mental illness. In 2014, Beautiful Distress expanded to New York in partnership with  King's County Hospital Center (Brooklyn)  During his 3 months residency Aldo van den Broek will work in the Recovery and Well Being Unit at KCHC as well as benefit from RU's customised support.
Van den Broek began practicing painting in the city of Amsterdam in his early twenties. He was a squatter and painted together with a group of artists that later formed the Blitzkrieg collective. Due to this method of learning, Aldo considers himself as an autodidact. He then moved from Amsterdam to Berlin which provided the right context for him to develop his own artistic style. Van den Broek is known for his very large, multi-layered, outspoken paintings and collages. History, underground, punk and romanticism, architecture and people meet in his works. He is fascinated by the urge of people to strive for safety and freedom simultaneously and the deconstruction that normally follows. His paintings are constantly transforming through an organic process he applies in his work. "The end result should show you that it wasn't just some cardboard pasted together and then painted. The process has many layers and gradually gets his final form."
In March 2015, Van den Broek's work will be featured at The Armory Show with the Gallery Ron Mandos. Forthcoming solo shows in 2015 include "Modernistische architectuur in de hedendaagse kunst" , Mondriaan huis, Amersfoort (Netherlands) and  "De stad/urbanebbelden" , Kunstruimte Kuub, Utrecht (Netherlands). In 2014, he had solo shows with Galerie Ron Mandos (PALIMPSEST TBILISI) and at Museum Henriette Polak, Zuthphen (Netherlands)
GALLERY:
RON MANDOS, Amsterdam
SUPPORT
Aldo van der Broek is participating in the Beautiful Distress residency initiative with support from Residency Unlimited. Initiated in Holland, Beautiful Distress receives funding from the Mondriaan Foundation.