2016 | NYC | Curator
Ajamu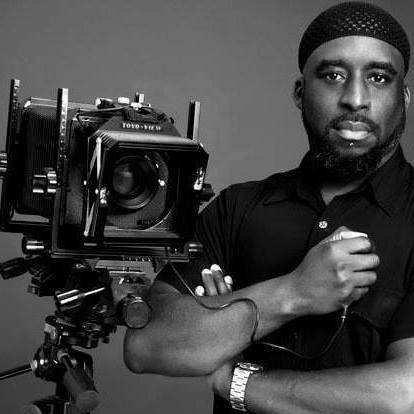 Curator name: Ajamu
Dates of residency: March
Born: Huddersfield
Hometown: London
Lives and works: London, England
URL: http://africanah.org/ajamu-queer-photographer-and-activist/; http://www.rukus.org.uk;
https://www.visualaids.org/blog/detail/introducing-2016-visual-aids-curatorial-resident-ajamu
Education: Jan van Eyck Academy, Maastricht, Birmingham School of Art
BIO/ STATEMENT:
I am an artist – archival activist who has been involved Black Minority Ethnic (BME) LGBTQI communities and wider social activism, for over 20 years, working predominantly in the UK, but also connected nationally and internationally. My practice through experimentation, risk taking, transgress many contemporary theoretical debates within in relation photography, sexualities, pleasure, and community development especially for those most marginalised and less likely to appear above 'the mainstream radar'.
In addition to this, I am the co-founder of rukus! Federation (2000), an arts organization dedicated to showcasing the best in provocative and challenging works by Black LGBTQ artists, activistcultural producers nationally and internationally. One of our central projects is creating the award winning rukus! Black LGBTQ Archive, Europe's first dedicated archive that preserves, collects and showcases cultural and artistic materials related to the Black LGBTQ lived experience in contemporary Britain.
Forthcoming
2016 – I Am For You Can Enjoy, Contact Theatre, Manchester, England
2016- Through a Queer Lens, Jewish Museum, London
Most recent exhibitions /curatorial projects include :
2015 – Passion: Works by Maud Sulter, Street Level, Photo works, Glasgow, Scotland
2013 – Fierce: Portraits of Young Black LGBT People, Guildhall, London
2012- Street Level, Photo works, Glasgow, Scotland
2012, Familiar Strangers, Gallery of Modern Art, Glasgow, Scotland
2009- We Live Here, HOMODOK, Amsterdam
2008- Outside Edge: Journey Through Black Queer Britain, Museum in Docklands, London
Work has also been shown in many galleries, museums and alternative spaces around the world including: Neuberger Museum (NYC) Tropen Museum (Amsterdam) Neus Gallery (Austria) Schirn Kunstalle (Germany), Foto Institute (Rotterdam), Pinacoteca Do Estado (Sao Paulo) and Work has been published in a wide variety of publications, critical art journals, and campaign materials and reside in many private and public collections worldwide.
SUPPORT: Ajamu's month-long residency is made possible with support from Visual AIDS and Residency Unlimited.