2019 | NYC | Artist
Ahmed Alasad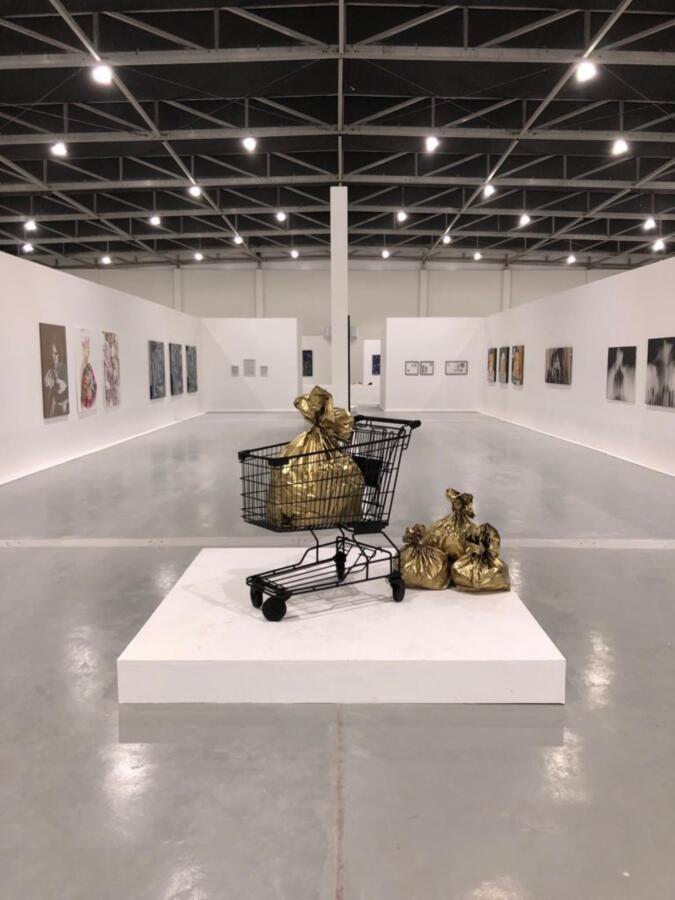 Black market
installation, 2019
Bio / Statement:
"The ideas behind my artworks are a reflection of my thoughts about life or things that move me, especially war and corruption. I also feel that art is the best way to criticize a serious problem suffered by an individual or the society and art could be the way to its salvation as well."   Ahmed Alasad
Ahmed Alasad is a multimedia artist who fell in love with art in his childhood and for him, art is an escape from reality, a place to feel free in and express himself. He began his engagement with art thorough skilled caricature and although he was reluctant to use brush and colors in his early works, he eventually fell in love with mixed media as they gave his art depths and dimensions by creating layers and textures.
He has participated in various exhibitions and workshops including an exhibition at the University of Bahrain in 2015 and 2016, Pop-Up Symposium in Alriwaq Art Space in 2016, The Imago Mundi Project Bahrain Chapter with Art Select in 2017,  as well as various workshops with Ministry of Youth & Sports Affairs, Shabab Art Exhibition at Hind Gallery in 2018 and ArtBAB in March, 2018&2019 and Bahrain art week in Singapore, October 2018.
Support: Ahmed's residency is made possible with support from Art Select, a Bahrain based art advisory dealing in consulting and creating artist platforms, art events, and investor art portfolios.