2019 | NYC | Artist
Ahaad Alamoudi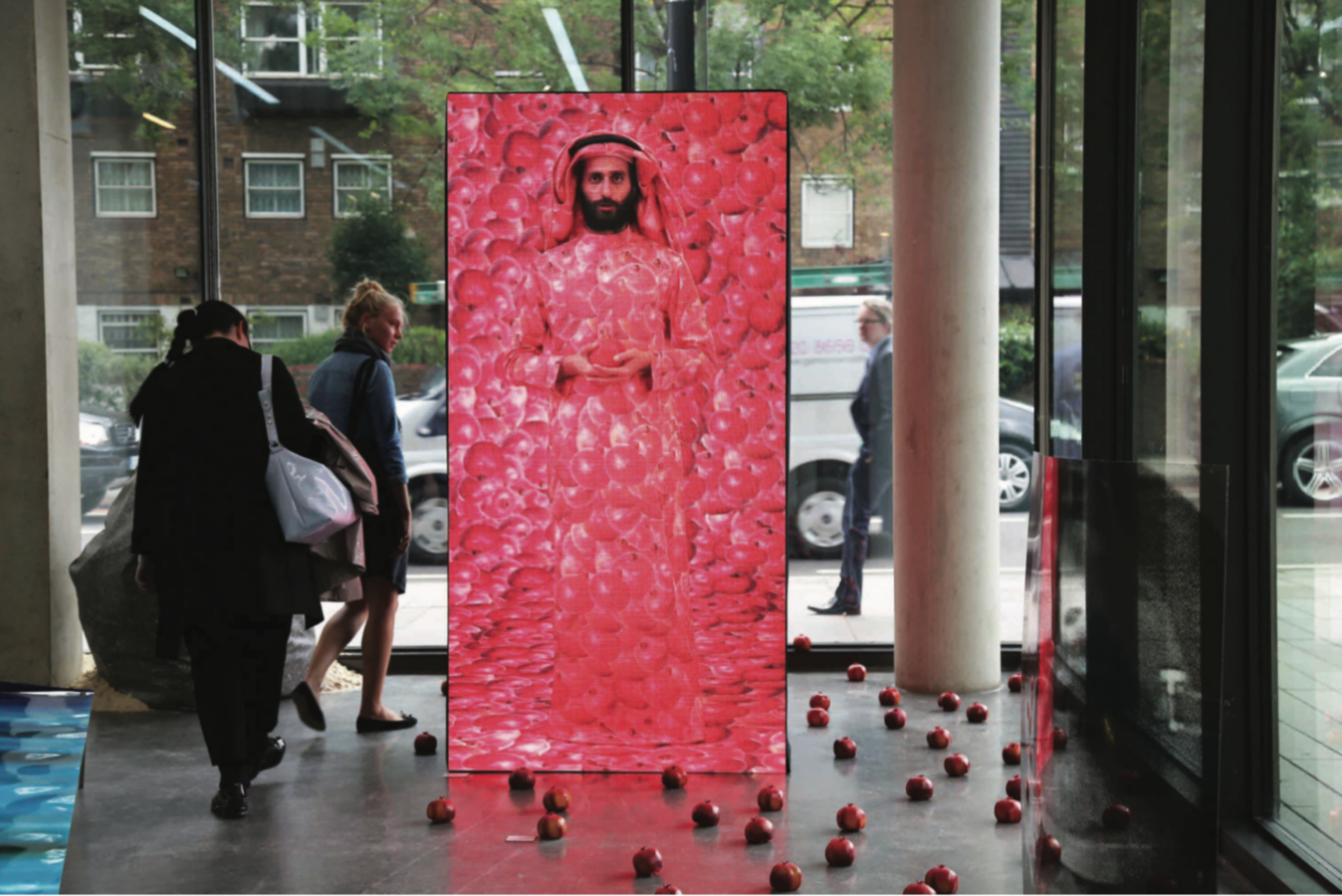 Self-Portrait as a Pomegranate, LED screen, 2017
Bio / Statement:
Ahaad Alamoudi (b.1991, Jeddah, KSA) raised between England and Saudi Arabia, lives and works in Jeddah. Traveling between the two kingdoms, Ahaad's work addresses history and representation. She graduated from Dar Al Hekma University in Jeddah with a BA in Visual Communication in 2014 and graduated with an MA in Print from the Royal College of Art in 2017.  
In her research about Saudi's reforming ethnography, Ahaad's photography, video, and print installations aim at altering the historical rendition of Saudi Arabia
In 2016 and 2017, Ahaad's work was shown as part of the Parallel Kingdom exhibition at the Station Museum in Houston, the Generation exhibition at Minnesota Street Project in San Francisco and in the Phantom Punch exhibition at Bates College of Art in Lewiston, Maine. She has been featured in a film on the Guardian about the power of artists confronting Islamophobia in Saudi Arabia. In 2018, Ahaad was the recipient of the Crossway Foundation x Middle East Now Festival Residency in Florence and was also featured in the interview, Ahaad al-Amoudi: Imagining Saudi Past and Future through Art. 
In 2019, she was invited to be part of the  New Museum Screen Series: Ahaad Alamoudi in New York.
.............
Generous support for Ahaad Alamoudi's residency comes from ATHR, a contemporary art project space and gallery in central Jeddah whose new cultural exchange scheme with international artists and curators is part of its commitment to promoting cultural dialogue between Saudi Arabia and the rest of the world.