2023 | NYC | Artist
Adam Vačkář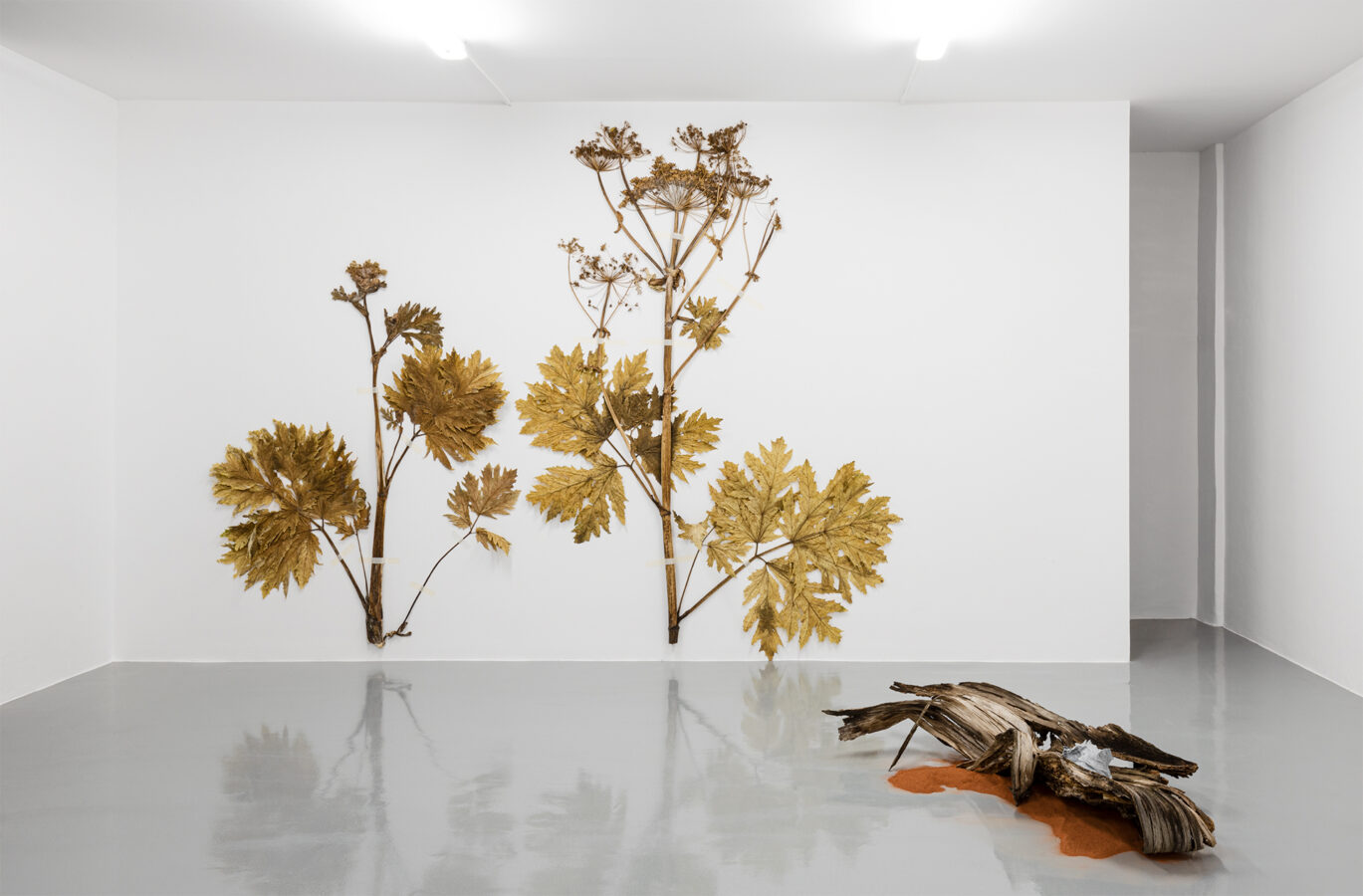 Adam Vačkář, "Herbarium", Kabinet T, installation, variable dimensions, 2022.
Artist Name: Adam Vačkář
Residency Dates: October 2013 & September - November 2023
Born: 1979
Hometown: Prague
Lives & Works: Prague
URL: http://www.adamvackar.com | http://www.h-r-s.cz | Instagram: @adam.vackar
Gallery: Gandy gallery (Bratislava, Slovakia)
Education:
MA from École Nationale Supérieure des Beaux-arts, Paris
BA from Academy of Arts, Architecture & Design, Prague
Bio/Statement:
Adam Vačkář is an artist and researcher based in Prague who is currently working on a doctoral thesis on the understanding of art as a part of biological evolution. His projects address various aspects of human interaction with nature. Vačkář currently writes a scholarly book focused on the relation between invasive plants and alternative spirituality, botany, history and human migration.
His projects address the notion of human interaction with plants, their impact on human spiritual life and their importance for mental stability and development. The materials for his installations are located on extensive spiritual pilgrimages in forests in near and far countries. Vačkář's recent film is revealing the complexity of the relation between humans and invasive plants. His objective is to participate in the decolonisation of nature and to question the history and human perspective on so called invasive plants.
He is co-founder of Hope Recycling Station, a platform which organizes lectures of international artists, thinkers, scientists, writers and philosophers. He is also co-founder of interdisciplinary platform Transparent Eyeball, which he runs together with biologist and researcher Dr. JIndrich Brejcha from Charles University.
Vačkář's recent solo exhibition include Herbarium at Kabinet T, Zlin, Czech Republic (2022); There Is a Sense of Being at Ponec Dance Theatre, Prague (2022); Farmakon at Šopa Gallery, Košice, Slovakia (2021); Such Sweet Thunder at Gandy Gallery, Bratislava (2020). Other venues where he has presented his work in diverse international group and solo shows include Centre Pompidou, Palais de Tokyo, Art Basel - Statements and Film, Cologne Kunstverein, Museum Morsbroich, SMAK, National Gallery in Prague, City Gallery Prague, FRAC Occitanie Montpellier, Frac Champagne-Ardenne, FRAC Franche-Comté among others.
His works are in public collections of S.M.A.K. (Ghent, Belgium), Museum Morsbroich (Leverkusen, Germany), Swiss Federal Institute of Technology in Zurich – Grafische Sammlung (Zurich, Switzerland), Prague City Gallery (Czech Republic), GASK (Kutna Hora, Czech Republic) and Galerie Klatovy/Klenova (Klatovy, Czech Republic).
Support: Adam Vackar's residency is made possible with support from The Ministry of Culture of the Czech Republic, The European Union and Czech Recovery Plan.