2020 | NYC | Curator
Abdullah Qureshi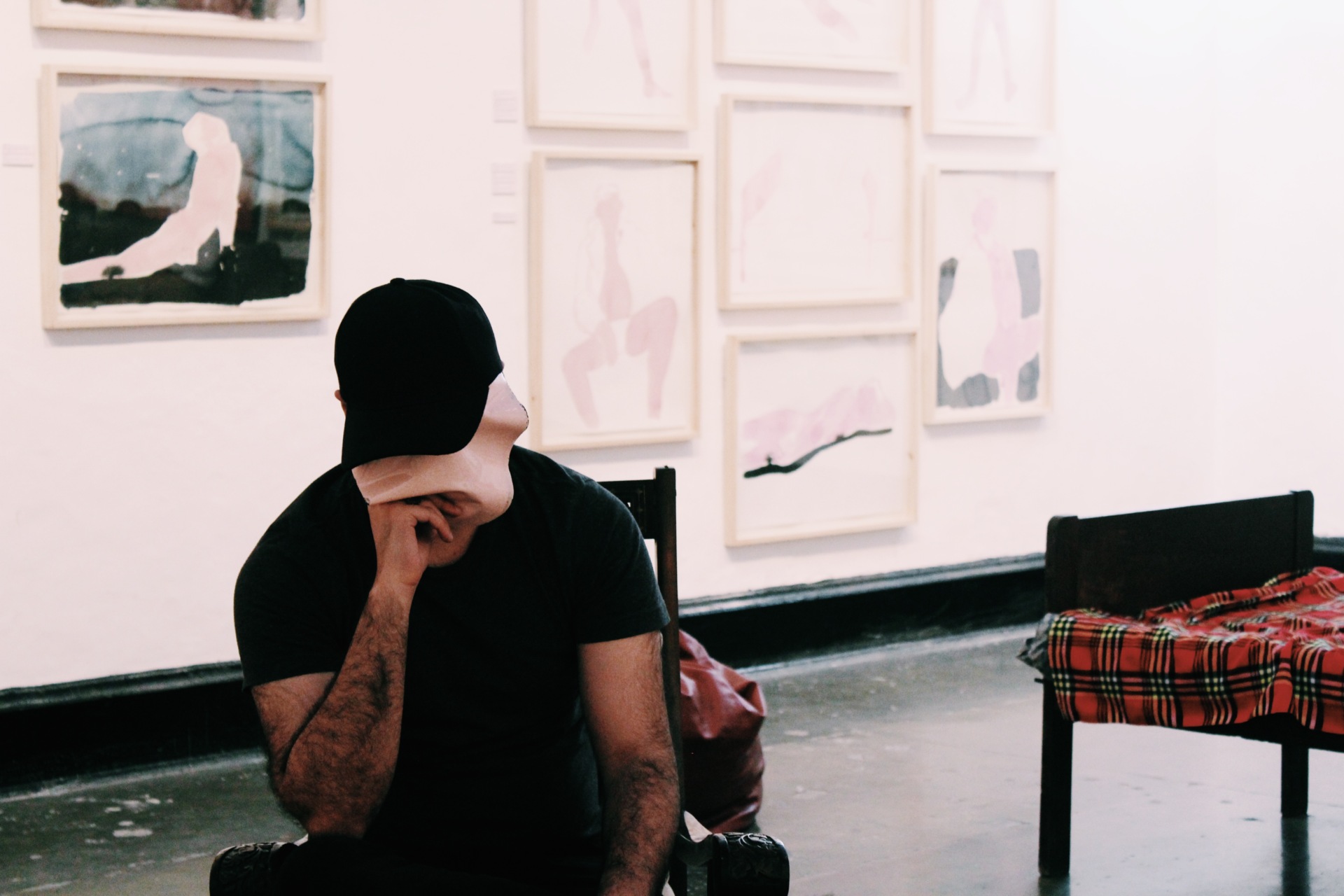 Abdullah Qureshi_Portrait
Photograph courtesy: Hammas Wali
Bio / Statement:
Abdullah Qureshi is a Pakistani born artist, educator, and cultural producer. His practice incorporates painting and collaborative methodologies to address personal histories, traumatic pasts, and childhood memories. Qureshi's on-going doctoral project Mythological Migrations: Imagining Queer Muslim Utopias examines formations of queer identity and resistance in Muslim migratory contexts.
His work has been presented internationally at the National Gallery of Art, Islamabad and Alhamra Art Gallery, Lahore, both in Pakistan; Rossi & Rossi, London; Uqbar, Berlin; Twelve Gates Arts, Philadelphia, PA.; and SOMArts Cultural Center, San Francisco, CA.
Qureshi has held positions at cultural and educational institutions including the British Council and the National College of Arts, Lahore, and he has conducted lectures, readings, and artist talks at venues including the Film and TV School of the Academy of Performing Arts (FAMU), Prague; Ateneum Art Museum, Helsinki; Nordic Geographers Meeting 2019 and PRAKSIS, Norway; The New York Art Residency and Studios Foundation (NARS) and Residency Unlimited in New York; University of California, Irvine, CA; Valand Academy, Gothenburg, Sweden; and Manchester Museum, England. In 2017, Qureshi received the Art and International Cooperation Fellowship at Zurich University of the Arts, and in 2018, a research fellowship at the Center for Arts, Design, and Social Research, Boston, MA., as well as a three-year grant from Kone Foundation in Finland. He is currently a Doctoral Candidate at Aalto University, Helsinki.