Alumni News |
Jun, 2013
Rae Goodwin at Amos Eno Gallery – "The Weight of It"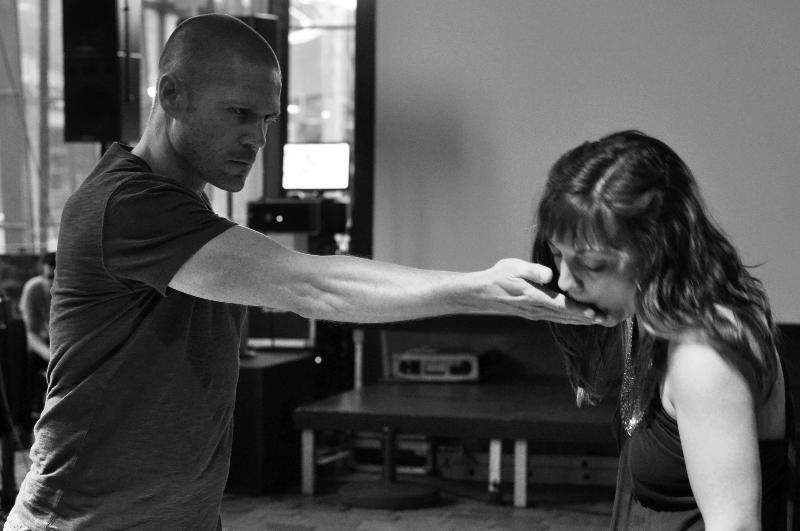 THE WEIGHT OF IT
Performance by Rae Goodwin and Thomas Albrecht
Friday, June 28, 7-9 PM
The collaborative performances between Rae Goodwin and Thomas Albrecht explore the challenge of individuals in relationship, the complexities of language shared, and the intimacy and distance between bodies in space. The performance for Amos Eno Gallery in Brooklyn continues this line of questioning in a durational action that investigates the weight of experience, and the demands of personal histories on the body and mind.
Thomas Albrecht works include wall drawings that record passages of time through accumulations of mark; paintings that negotiate the remnants of human agency without picturing actual figures; and performances on city sidewalks that explore ritual and language in public spaces. Albrecht is an assistant professor of art at the State University of New York at New Paltz.  He served as the Menil Scholar at the Yale Institute of Sacred Music and was selected as a Faculty Fellow for the Illinois Program for Research in the Humanities. Albrecht received his BFA from Rhode Island School of Design, a Master of Arts in Religion at Yale, and his MFA from the University of Washington in Seattle.
Rae Goodwin 
has an expanded practice that examines aspects of memory and ancestry as it influences the construction of identity, along with gender-based assumptions about freedom, the unknown and communication.  She received an MFA from Winthrop University and has shown work at the Atlanta Contemporary Art Center, McColl Center for Visual Art, Dimanche Rouge in Paris, 10/12 Gallery in Brussels, and defibrillator gallery along with many other venues. Goodwin currently serves as Director of Art Studio Foundations at the University of Kentucky.
http://www.raegoodwin.com
http://www.grandmothersuperheroes.com
This is a Free Event!!
Amos Eno Gallery | 111 Front Street Suite 202, Brooklyn, NY 11201 |
718.237.3001
| Wed Thru Sat 12-6 | AmosEno.org
RELATED: