Alumni News |
Sep, 2019
Puck Verkade: shows new video work,Plague, at Zabludowicz Collection, London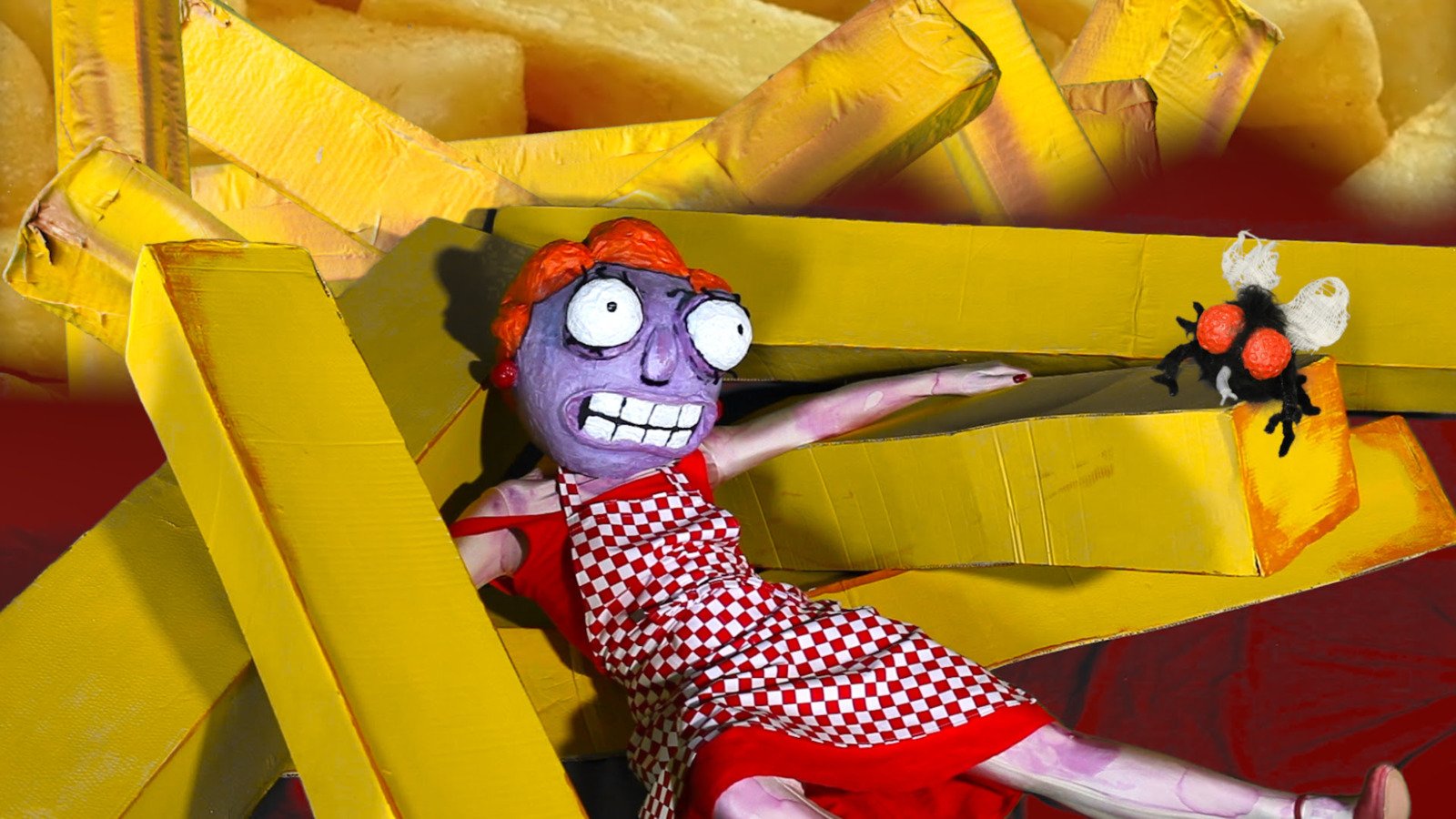 Puck Verkade, Plague, 2019 (still). Courtesy the artist and Dürst Britt & Mayhew, The Hague, Netherlands
12 September–20 October 2019
176 Prince of Wales Road
London
NW5 3PT
United Kingdom
Hours: Thursday – Sunday 12–6pm
and by appointment outside of usual opening hours during exhibitions and projects.
Entry is FREE.
info@zabludowiczcollection.com
+44 (0) 20 7428 8940
Zabludowicz Collection is proud to present Plague, a new video installation by Puck Verkade that imagines eerie parallels between ecological and mental breakdown. Narrated by a fly that fantasises about human extermination, surreal analogies between the tormented psyche and the exploited Earth unfold, climaxing in a Kafkaesque metamorphosis between a housewife and a housefly.
Verkade's moving image work reconsiders the archetypes and narratives that shape human experience and social structures. Delivered with humor and a distinct taste for the absurd, her videos tell stories from alternative perspectives, making space for the unheard and under-represented. Shifting between the different visual modes of stop motion animation, green screen and direct to camera performance, her fast-paced montages have the sensation of a moving collage; a dense juxtaposition of layered images and sounds in a cartoon reality.
RELATED: