Performance | Mar 18 2023 8:00-10:00pm
Sha x Tim Berne – Live at Ki Smith Gallery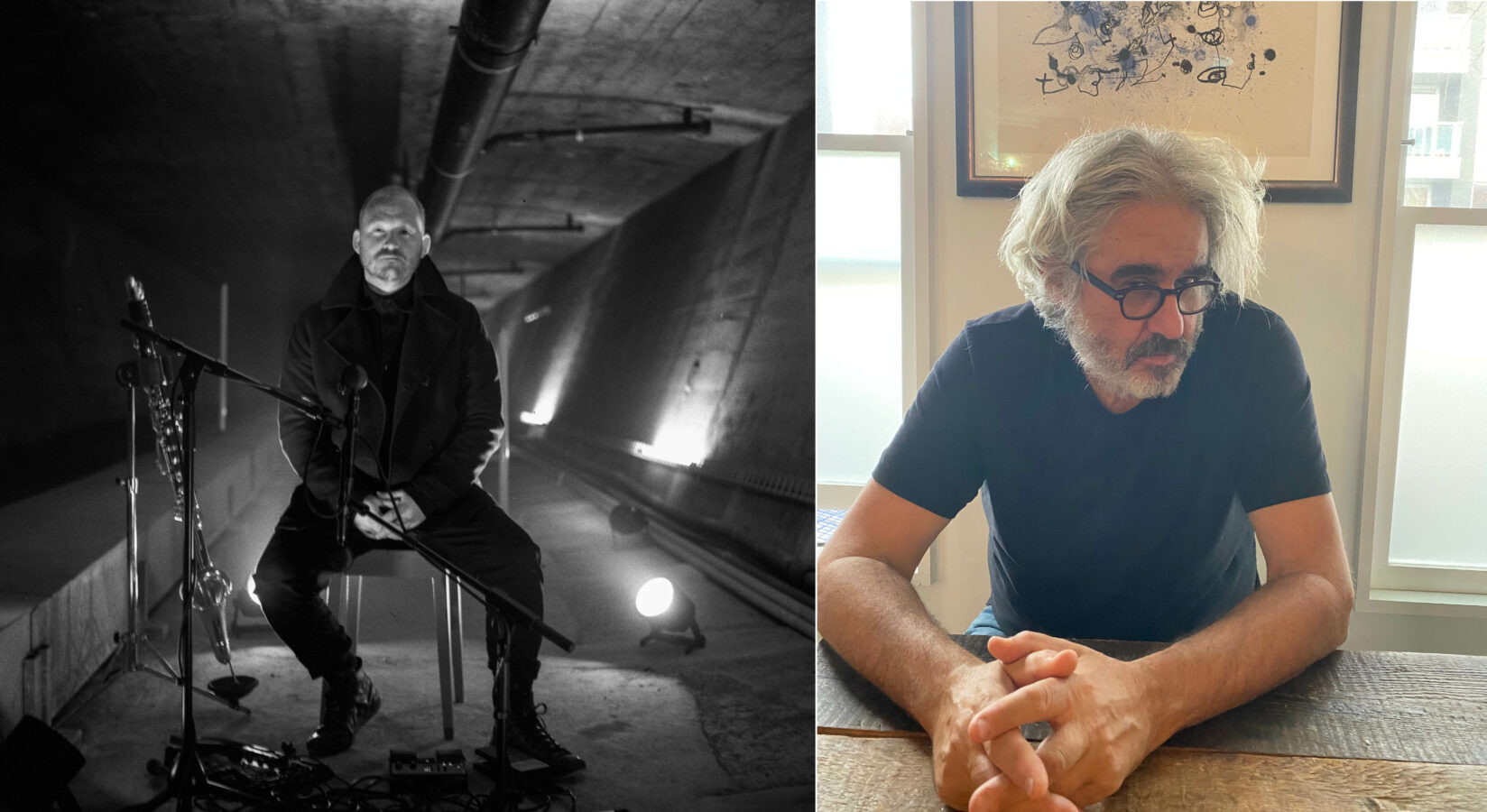 Sha (pictured on the left) and Tim Berne (pictured on the right).
Saturday March 18, 2023 | 8:00-10:00pm (Doors open at 7:00pm)
Location: Ki Smith Gallery
170 Forsyth St, New York, NY 10002 (map)
Join us for a concert event hosted by Ki Smith Gallery with two solo sets featuring renowned avant-garde jazz musicians Sha and Tim Berne. Residency Unlimited (RU) is currently hosting Sha's residency in New York.
Click below to see images from the performance
About
Born in Bern/Switzerland, Sha is a multi-reedist and composer who lives where the music takes him. Since 2004 he has played worldwide tours with Nik Bärtschs' Ronin, Nik Bärtsch's Mobile, The Legendary Lightness and Piet Klocke. He has been composing for his own groups Sha's Banryu and Sha's Feckel and collaborated with dance and theater projects at Opernhaus Zürich, Gessneralle and VorOrt. In 2021 he released his first solo record Monbijou, recorded in the vast hollow interior of the box girder bridge Monbijou in Bern. Click here to read Sha's full bio.
Tim Berne is a long time leader of New York avant garde jazz and creative improvisation. Alto saxophonist, composer, bandleader, and label boss, Berne has a strong and singular musical personality that links his diverse and frequently absorbing works in an astonishing variety of styles, and almost always juxtaposes meticulously noted arrangements with free improvisation.
Sha's residency is made possible with support from the Canton of Berne Office of Culture / Cultural Promotion.