Talks | Sep 19 2012 6:30 PM
RU Talk: Veit Stratmann in conversation with Muriel Quancard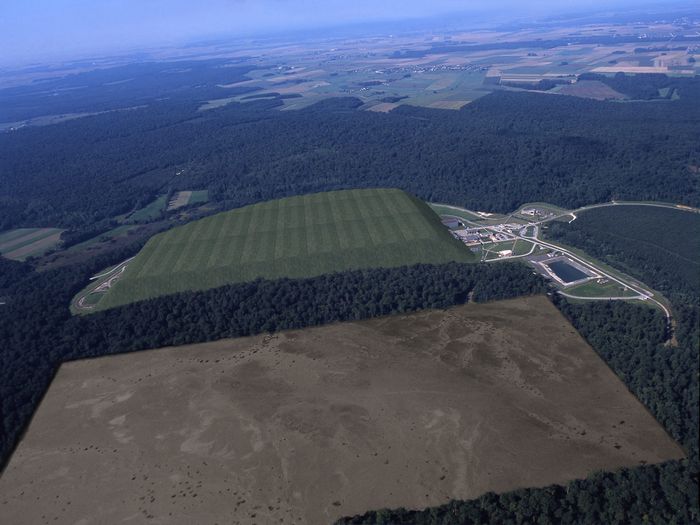 A Hill © Veit Stratmann
September 19, 2012
6:30pm
Location: Residency Unlimited
360 Court Street (green door),
Brooklyn, NY 11231
directions here
In dialogue with the cultural producer Muriel Quancard, former RU artist Veit Stratmann  will discuss the genesis of THE HILL, the concept of a project that is unachievable and that lies on assumptions that are ethically frought; how these conditions are active and productive at the same time through the activation of collective thinking.
In the summer 2011, Veit Stratmann was asked by the French National Agency for the treatment of Nuclear Waste to come up with an artistic study on how to keep alive the memory of nuclear waste-sites and perpetuate the knowledge for future generations. Implanted in France since 1974, the nuclear industry produces enormous quantities of highly toxic waste – sometimes active for hundreds of thousands of years. In his subsequent report (titled "Art in the Service of Memory for Future Generations") Stratmann proposes the concept of a major intervention in the landscape (THE HILL), the likelihood of which would never be produced.
THE HILL consists also of a publication with responses to questions addressed by Stratmann to a wide range of people that directly challenge the nuclear industry.
About Muriel Quancard:
Muriel Quancard is the founder of OPUS and Quancard contemporary art, a company that provides curatorial and production services for the realization of ambitious large-scale artwork. Previously Quancard served as Director of the Yvon Lambert Gallery and Manager of Casey Kaplan Gallery in New York. Before coming to New York, she was the PR for a consortium of cutting edge Parisian galleries, including Air de Paris, Almine Rech and Emmanuel Perrotin. While pursuing her graduate studies in Art Theory in France, Muriel founded Plastik, a not-for-profit organization that generated several large-scale exhibitions.
Veit Stratmann's RU residency in 2011 occurred with the gracious support of the agnès b endowment fund.  This event is made possible in part by the New York State Council on the Arts with the support of Governor Andrew Cuomo and the New York State Legislature
RELATED: