Talks | Mar 28 2019 6.30pm
RU Talk: Heesoo Kim and Emília Rigová in conversation with Jovana Stokic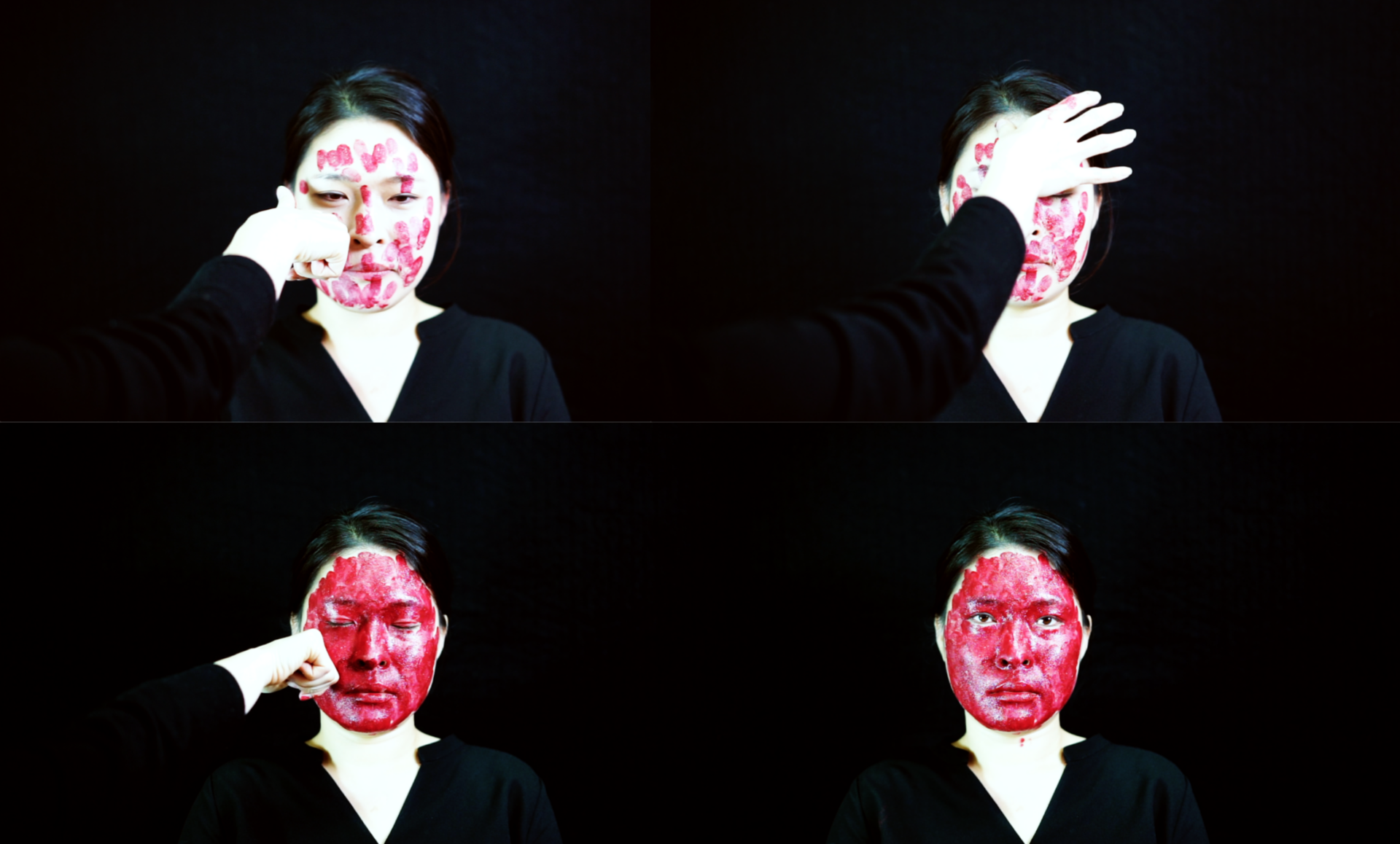 Heesoo Agnes Kim, Knotting Face, 2018. digital full HD 10' 00''
Thursday, March 28, 2019
6.30pm (free and open to the public)
Residency Unlimited (RU)
360 Court Street (enter the Church through the main entrance)
Brooklyn, NY 11231
RU artists Heesoo Agnes Kim and Emília Rigová examine the influences of social stereotypes on self-identification and personhood on their multidisciplinary practices. They discuss how performance subverts and defies hegemonic societal and historical narratives. In conversation with the curator Jovana Stokic.
***
South Korean artist Heesoo Agnes Kim defines her artistic practice as pertaining "to notions of life and self-identification. It plays upon the notion of dreams and deals with issues of self-identification and the social influences that affect how a personality is constructed. I am exploring a range of possibilities, from metamorphosis to transformation to questioning the construction of a self relayed through social phenomena, nature, animal masks, childhood toys and stories as the means to communicate my concerns. More info here.
Emília Rigová is the 2018 Award winner of the Oskar Čepan Award. Working with film, video, photography, installation, and sculpture,  Rigova deals with cultural and social stereotypes as well as politics of the body. Rigova is particularly interested in groups who have been systematically eradicated from hegemonic historical narratives. Visions of the common future of the Roma minority worldwide as well as their collective memory has been a recurring theme in the artist's oeuvre. More recently, Rigova explores through performance and interventions in the public space the construction and appropriation of Romani identity throughout European history. Her current project "Final Cut" led with the historian Nikola Ludlova, deals with the topic of coercive sterilization of Romani women in socialist Czechoslovakia and post-socialist succession states. In addition to her artistic practice, Rigova teaches art at Matej Bel University in Banská Bystrica. More info here.
Jovana Stokic is a Belgrade-born, New York-based art historian and curator. She holds a PhD from the Institute of Fine Arts, New York University. Her dissertation, The Body Beautiful: Feminine Self-Representations 1970–2007, analyzes works of Marina Abramovic, Martha Rosler, Joan Jonas particularly focusing on the notion of self-representation. Stokic was a fellow at the New Museum of Contemporary Art, New York; a researcher at the Whitney Museum of American Art, New York; the curator of the Kimmel Center Galleries, New York University; and the performance curator at Location One, New York. She is currently on the faculty of the MFA Art Practice, SVA and NYU Steinhardt Department of Art and Art Professions.
This program is made possible with support from Trust for Mutual Understanding.