Exhibition | Apr 12 - 21 2019
RU Exhibition: CONTINGENCIES at Compère Collective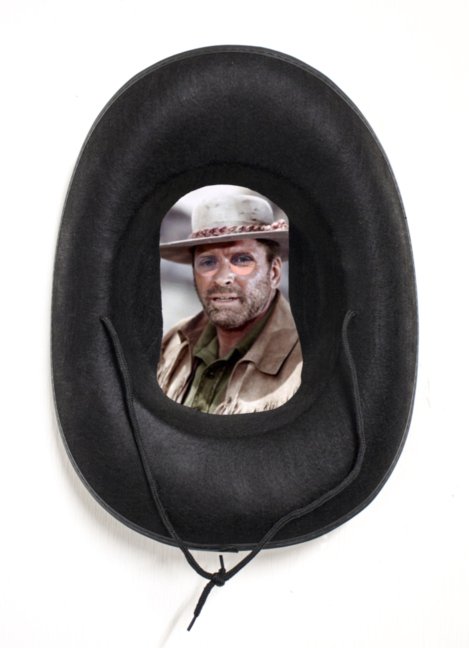 Shay Arick, Under One's Hat, 2019. Installation Shot
CONTINGENCIES
Shay Arick, Mikhailo Deyak, Paula Dunlop, Von Calhau!
Opening Reception: April 12, 2019 6-8PM
Performance: April 14, 2019 8PM
Exhibition dates: April 12 — 21, 2019
Gallery is open daily 12-6pm.
Compère Collective, 351 Van Brunt St, Brooklyn
Curated by Osman Can Yerebakan for Residency Unlimited
Contingencies is a group exhibition bringing together participants of Residency Unlimited's artist residency program. Hailing from disparate parts of the world—Ukraine, Australia, Portugal and Israel, these artists manifest multiplicity in their visual and intellectual lexicons, uniting under consonance of a coherent distinction in their practice. Chance, therefore, is the foremost determinator for assembly of Shay Arick, Mikhailo Deyak, Paula Dunlop and Von Calhau! in Contingencies. As diverse as their artistic motivations is the artists' utilization of various media, partially dictated by the mobile nature of their last few months due to their residencies in New York. The exhibition, therefore, reflects a sense of drift and consequent practically in use of mediums employed by its artists. The works demonstrate the fruits of the instinct to turn limitations into advantage and how characteristic offerings a exhibition space helps mold artistic choices.
Arick subverts performance of masculinity and fetishization of machismo with a film place inside a cowboy hat placed into a wall. This token of American male figure serves as a nook for an intimate viewing of the movie image. Paula Dunlop assumes complete authority over the conception of her toned cyanotype photographs of abstract imagery achieved through capturing hallucinatory renditions of faint circular forms. The images are close-up details of a solar-shaped draping object the artist made using glass beads. Mikhailo Deyak sculpts metal into fluid forms, proving the material's malleable nature hidden beneath its stiff presence. The dramatic effect of Deyak's wavy metal sculptures stem from found sources, implementing to their sheeny surfaces traces of history and process. Von Calhau! collective mines rituals of the mundane, balancing the ridicule embedded in reason with logic of absurdity. Through printed media, sound and performance, the duo both satirizes our fascination with data, objects, and self-representation.
We are truly grateful to Compère Collective for generously hosting this exhibition. Compère Collective's mission is to nurture and host diverse artistic practice and thoughtful dialogue; understanding that art should be used as a catalyst for critical thinking. We place great significance on the human interaction and connection that art makes possible, and see our role not just as host but also as active connector. Similarly, we value the integrity of the artistic process and the link that personal expression has to a broader understanding and respect of social contexts. Compère Collective was founded by Victoria Alexander, owner of Redhook's Realty Collective. Victoria's boutique real estate firm in Brooklyn celebrates the borough's rich history, architecture, culture and people. Located in the culturally and artistically rich neighborhood of Red Hook Brooklyn, Compère Collective strives to do the same, and has hosted a diverse set of exhibitions, events, and artists since opening its doors in 2012.
This program is made possible with the support from EGEAC Atelier Museu Julio Pomar (Portugal), Mifal HaPais Council for the Culture and Arts, the Visual Arts and Craft Strategy, an initiative of the Australian, state and territory governments.