Talks | Jul 2 2020 1 pm
Meet Over Lunch Online: 50 Women Project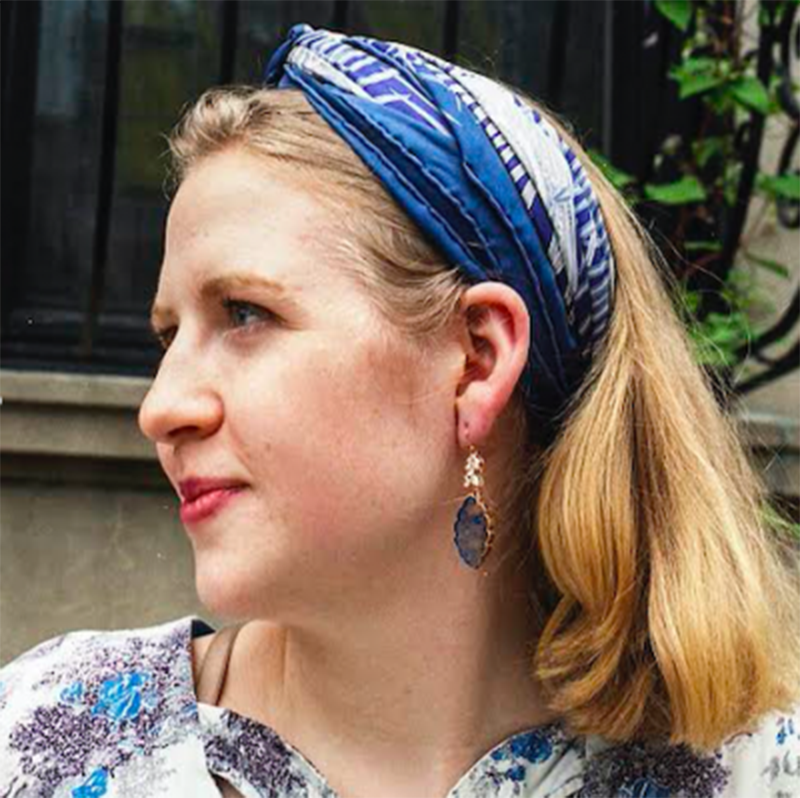 Hall W. Rockefeller. Photo: Sarah Knoll.
Please join RU Thursday, July 2 at 1pm for Talk Over Lunch: 50 Women Project with Hall W. Rockefeller
I launched the 50 Women Project during quarantine, at a loss for what to write about when faced with the sudden absence of gallery shows, the bread and butter of my writing practice. In my brainstorming on how to fill my time, I returned to an unfinished project from the year before. In 2019 I was awarded a small travel grant to interview women from around the country in order to get a picture of what it is like to work as a female artist outside the art world nucleus of New York City. In the spring of last year, I took two separate trips to Northern California and the Rust Belt, to interview eight women. These conversations became the foundation for the "50 Women Project," a series of (mostly virtual) interviews with women from across the United States.
In this new world in which the universe has simultaneously shrunk to the size of our apartments, all the while expanding to whatever corners of the world the Internet allows, why should I continue to abide by geography, when it doesn't matter if an artist lives across the street or in Alaska? Why not give all women some exposure, rather than only the ones lucky enough have the means to live in New York, a notoriously difficult place to live?
Though it appears that the country is slowly opening back up, the 50 Women Project continues––I hope you'll join me in this edition of Meet Over Lunch in which I will outline the project, discuss some of my findings, and field questions, feedback, and advice about the future of the project.
-Hall W. Rockefeller
Hall W. Rockefeller is an art critic, writer, and founder of less than half, an online platform for female artists. She holds a master's degree in art history and has written for Hyperallergic, BOMB, and Sculpture magazine.
Watch the virtual talk online.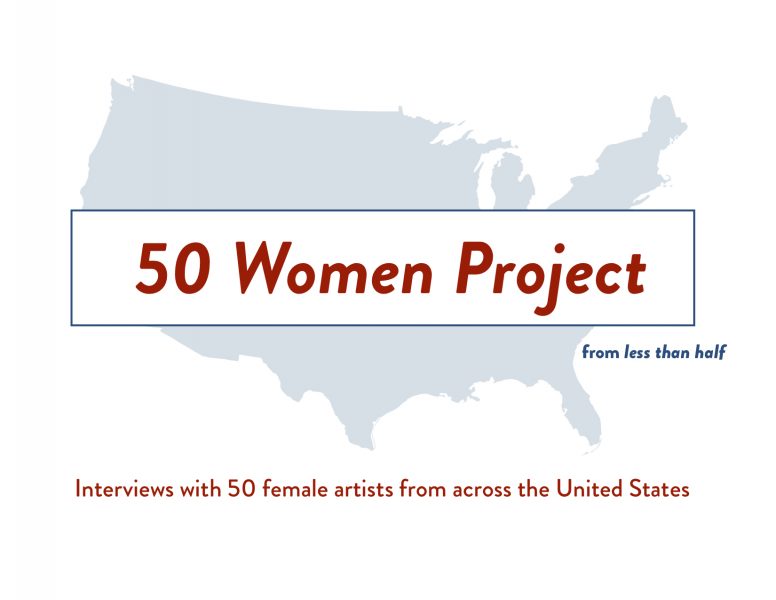 This program is supported, in part, by public funds from the New York City Department of Cultural Affairs in partnership with the City Council.