Talks | Mar 31 2020
Meet Over Lunch Online: Women's Art and All-Female Group Exhibitions in 1990s China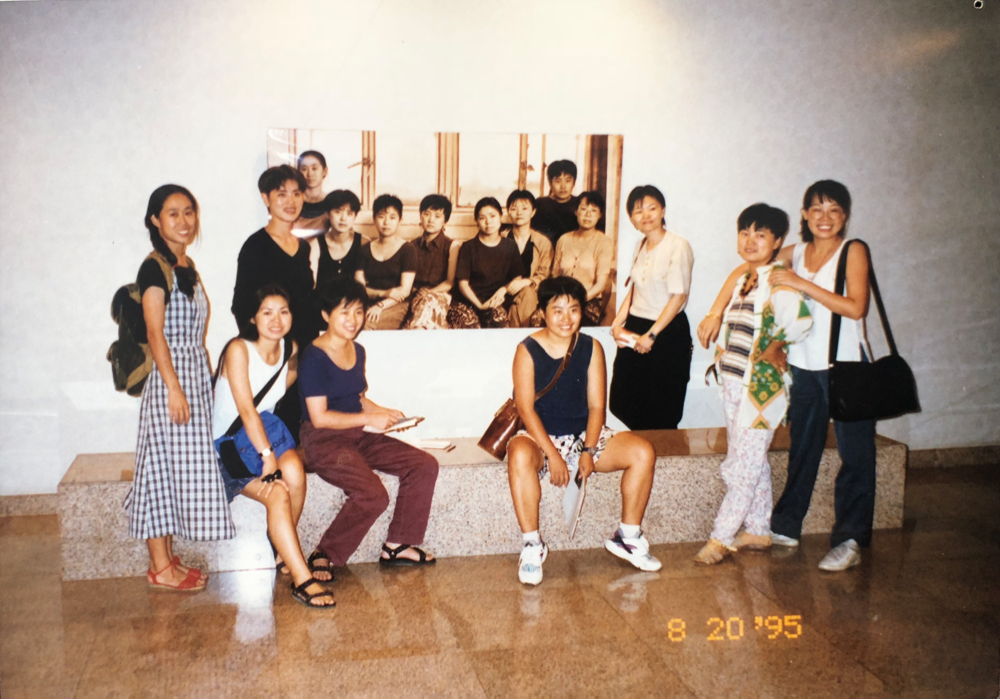 The World of Female Painters, second iteration, 1995. Courtesy of Yu Hong.
Duration: 32:33

Starting in the early 1980s, mainland China experienced profound social and political changes. The country opened up to outside influences and chose a relatively tolerant attitude towards artistic experiments. Artists witnessed newly established freedoms that nourished the birth of "Chinese Contemporary Art" as well as the internationally successful genres of "Political Pop" and "Cynical Realism." A closer look at these genres, however, reveals that they are mainly composed of male artists, curators, and critics, who have lead the dominant discourse on contemporary art production since the 1990s. Art made by women was generally perceived as a marginalized phenomenon during this time, when their art expanded out of the context of globalization and an authorized discourse on gender issues after the fourth UN Women's Conference was held in Beijing in 1995. Rarely associated with more popular genres and often neglected in criticism, "Women's art" is usually understood within the realms of the domestic, nature, or in relation to women's emotional states—the personal was not political.
In this Meet Over Lunch presentation online, RU Curator-in-Residence Julia Hartmann (Austria) gives an overview of her research on how and when women's studies, a "female consciousness," and public discussions of women's issues burgeoned in China in the early 1990s and influenced both art production and curating. Hartmann's presentation highlights the pioneering though lesser-known all-female group exhibitions curated by Yu Hong, Liao Wen, and Jia Fangzhou, for example, which were among the first of their kind to profoundly change the image of "women's art" both in China and abroad.
The Meet Over Lunch series is an ongoing invitation extended to local and visiting art practitioners to present their practice and projects to the RU community during lunchtime. Guests are welcome to bring food and beverages. This Meet Over Lunch has been adapted for online due to the coronavirus COVID-19 pandemic.