Talks | Apr 11 2019 6.30pm
Dirt & Debt Suppers Biweekly Series: Tattfoo Tan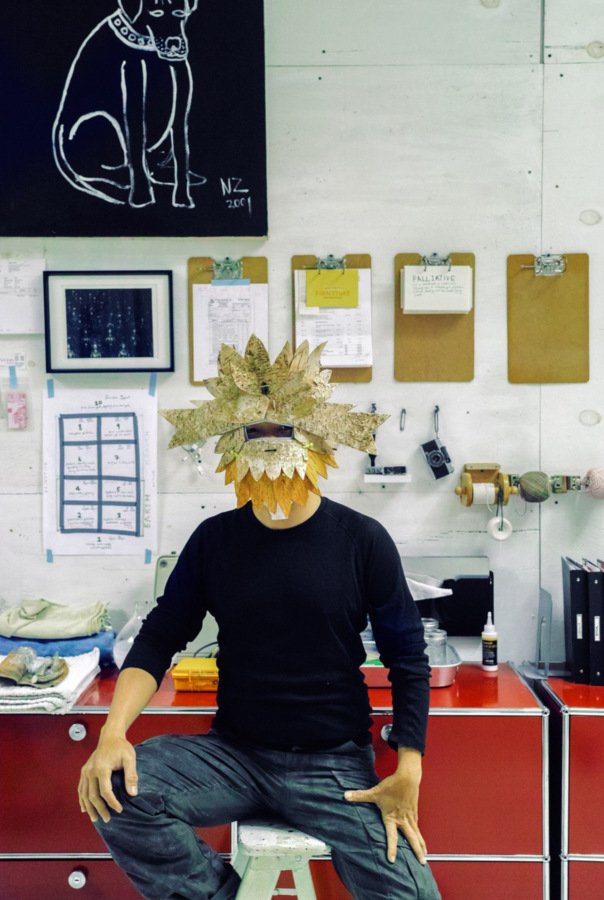 GUEST SPEAKER: Tattfoo Tan
WHEN: Thursday, April 11, 6:30-8:30
WHERE: Nutrition and Food Studies, New York University, 411 Lafayette St. 5th Floor
BRING: yourself, of course, and a shareable edible
Residency Unlimited + Allie Wist are pleased to invite you to our Bimonthly Series of creative food discussions with guest speaker Tattfoo Tan.
Artist Tattfoo Tan's practice focuses on issues relating to ecology, sustainability and healthy living. His work is project-based, ephemeral and educational in nature. Tan has exhibited at venues including the Queens Museum of Art, Eugene Lang College at the New School for Liberal Arts, Parsons the New School for Design, the Fashion Institute of Technology, 601 Tully: Center for Engaged Art and Research at Syracuse University, Macalester College, Ballroom Marfa, Creative Time, Aljira Center for Contemporary Art, Project Row Houses, and the Contemporary Arts Center, Cincinnati. Tan's projects have been presented by the Laundromat Project, the City of New York Department of Cultural Affairs Percent for the Arts program, and the City of Philadelphia Mural Arts program. His work has been published by Gestalten and Thames and Hudson.
Tan has been widely recognized for his artistic contributions and service to the community, and is the proud recipient of a proclamation from The City of New York. He is the recipient of grants from Robert Rauschenberg Foundation, Art Matters, Joan Mitchell Foundation, the Pulitzer Arts Foundation, and Staten Island Arts. In 2010, Tan received the annual Award for Excellence in Design by the Public Design Commission of the City of New York for his design and branding of the Super-Graphic on Bronx River Art Center. He currently serves on the Mayor's Citizens' Advisory Committee to support the development of a Comprehensive Cultural Plan.
What are Dirt & Debt Suppers you ask?
-An exciting art + food systems discussion group
-Casual potluck-style gatherings every other Thursday evening
-Residency Unlimited Dirt & Debt residency artists + people in the food world + students
-A creative dialogue about food systems issues
We'd love your company and if you cook well, we love you even more.
+++++++++++++++++++++++++++++++
ABOUT DIRT & DEBT:
In a global context of escalating ecological crisis, polarizing inequality, and demographic shifts driving urbanization, healthy and accessible land/dirt/earth/soil are at the core of healthy societies. Dirt & Debt is a three-month residency initiative organized by Residency Unlimited, inviting artists to envisage new pathways to how we build and manage our built and natural world in order to foster equitable, ecological, compassionate community. The residency is curated by Livia Alexander and Jane Philbrick. 2019 participating artists are Maryam Monalisa Gharavi, Melissa Marks, Anna Riley, Jessica Segall, Candace Thompson, Luisa Valderrama, and Jeni Wightman.
Residency Unlimited (RU) supports the creative process and promotes exchange and diversity through its unique customized residency program and year-round public programs. We nurture local, national, and international artists and curators at all stages of their career. RU is particularly committed to promoting multidisciplinary practices and building lasting connections between residents and a broad range of communities. Collaboration and partnerships are at the heart of our mission.

New York University's Food Studies Undergraduate and Graduate programs employ approaches from the humanities and social sciences to analyze the current American food system, its global connections, and local alternatives. Its mission is to examine the ways in which individuals, communities, and societies produce, distribute, and consume food using cultural, political, economic, environmental, and geographic approaches.