Talks | Jul 20 2016 6:30pm
"Animation Trends In Iran After The Revolution" w/ Pouya Afshar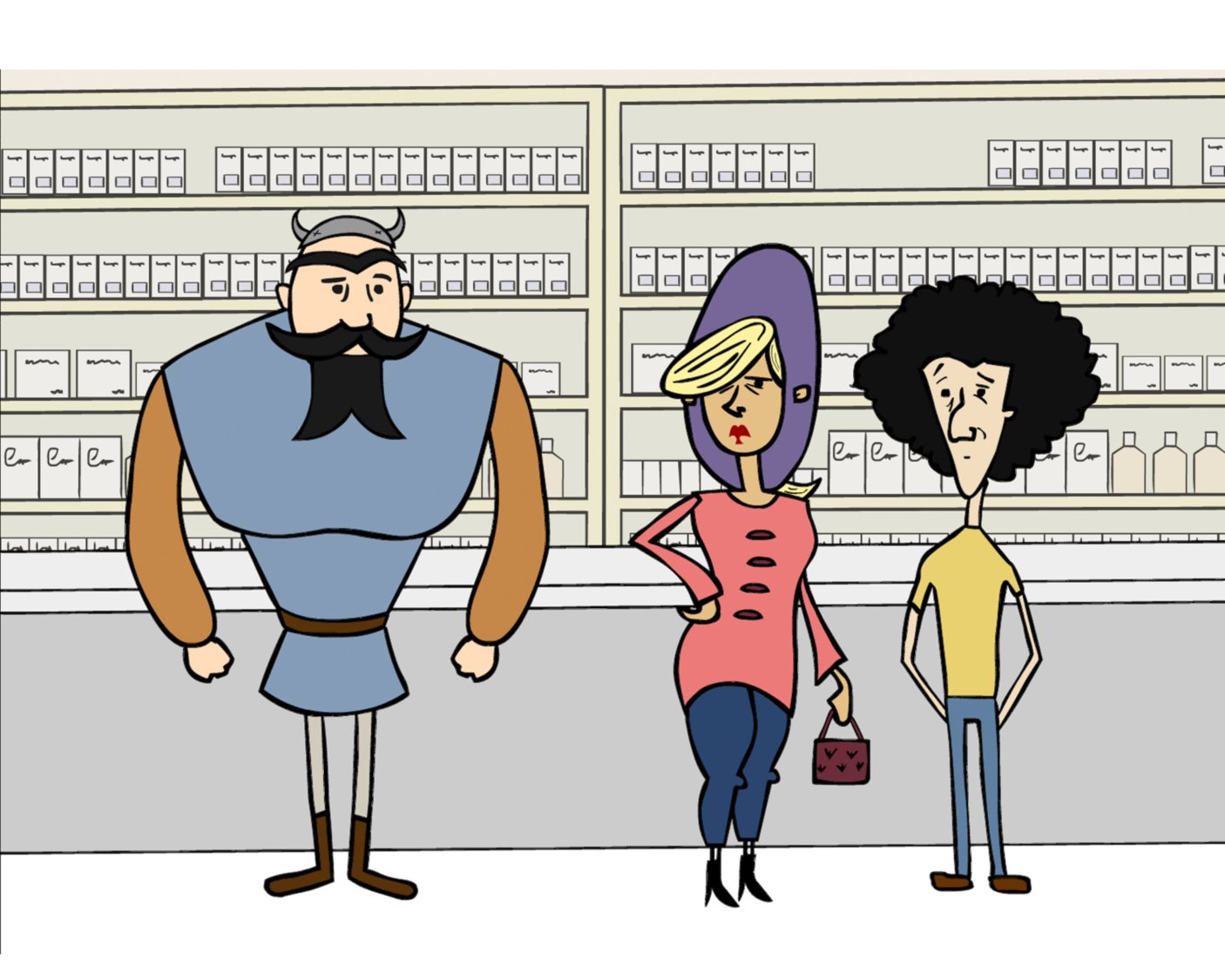 Pouya Afshar and Soroush Rezaee, collaboration between [P]ART Collective and Sooriland, video still from Rostam in Wonderland, Sohrab's Blood. 2012 © Pouya Afshar
Wednesday, July 20, 2016
6:30pm (free and open to the public)
Residency Unlimited (RU)
360 Court Street (enter the Church through the main entrance)
Brooklyn, NY 11231
Through the lense of his animated series Rostam in Wonderland, the Iranian artist Pouya Afshar examines animation trends imported and produced in Iran after the 1978 revolution. How this medium influenced the role of propaganda, its impact on mass media, and its effects in today's Iranian social media movements.
Rostam is a  mythical hero from the Book of Kings (Shahnama), a thousand-year-old work by the Iranian poet Ferdowsi. Rostam in Wonderland profiles Rostam's encounters with a world completely different from his own. In every episode, Rostam learns something new about modern Iranian culture and other issues of everyday life in present day Iran. Throughout the series, Rostam is forced to reconcile his own traditions and experiences with cultural complications, technological advances, and the new ideologies permeating Iranian life. Each episode is unique, highlighting everything from social customs to simple complications experienced by every day Iranians.
The first episode of the series, Rostam in Wonderland: Sohrab's Blood is currently on display at LACMA's Islamic Art Now II exhibition through December 2016. This work was acquired by LACMA and is now in its permanent collection.


--
Pouya Afshar is an alumnus from the California Institute of Arts Character Animation department and is a graduate of University of California Los Angeles Graduate Department of Film and Television focusing in Animation and Digital Media. He has exhibited his work as an animator and visual artist throughout Los Angeles and United States at renowned locations such as Harold M. Williams Auditorium at the Getty Center, Bovard Auditorium at University of Southern California, Royce Hall at University of California Los Angeles, Los Angeles County Museum of Art, Santa Monica Art Studios, 18th Street Art Center, Art Miami/Context and Shulamit Gallery. Pouya is the creator, character designer and producer of the animated series "Rostam in Wonderland".
Born in Tehran in 1984, Pouya Afshar immigrated to the United States in 2000. Afshar's meticulous draftsmanship combined with his cinematic training enables him to create culturally engaged images and place them into larger narratives replete with details from his own life and socio-political events happening around him. His latest multi-media project 'Mourn Baby Mourn' examines mourning from a personal/historical perspective in relation to the tradition of Persian and Muslim Shiite mourning rituals known as "Ta'zie".
--
This program is made possible with support from the University of Massachusetts Lowell and Y & S Nazarian Family Foundation.

RELATED: