Alumni News |
Oct, 2016
Peter Puklus's Book 'The Epic Love Story of a Warrior' is shortlisted at Aperture / ParisPhoto Photobook of the Year 2016 Award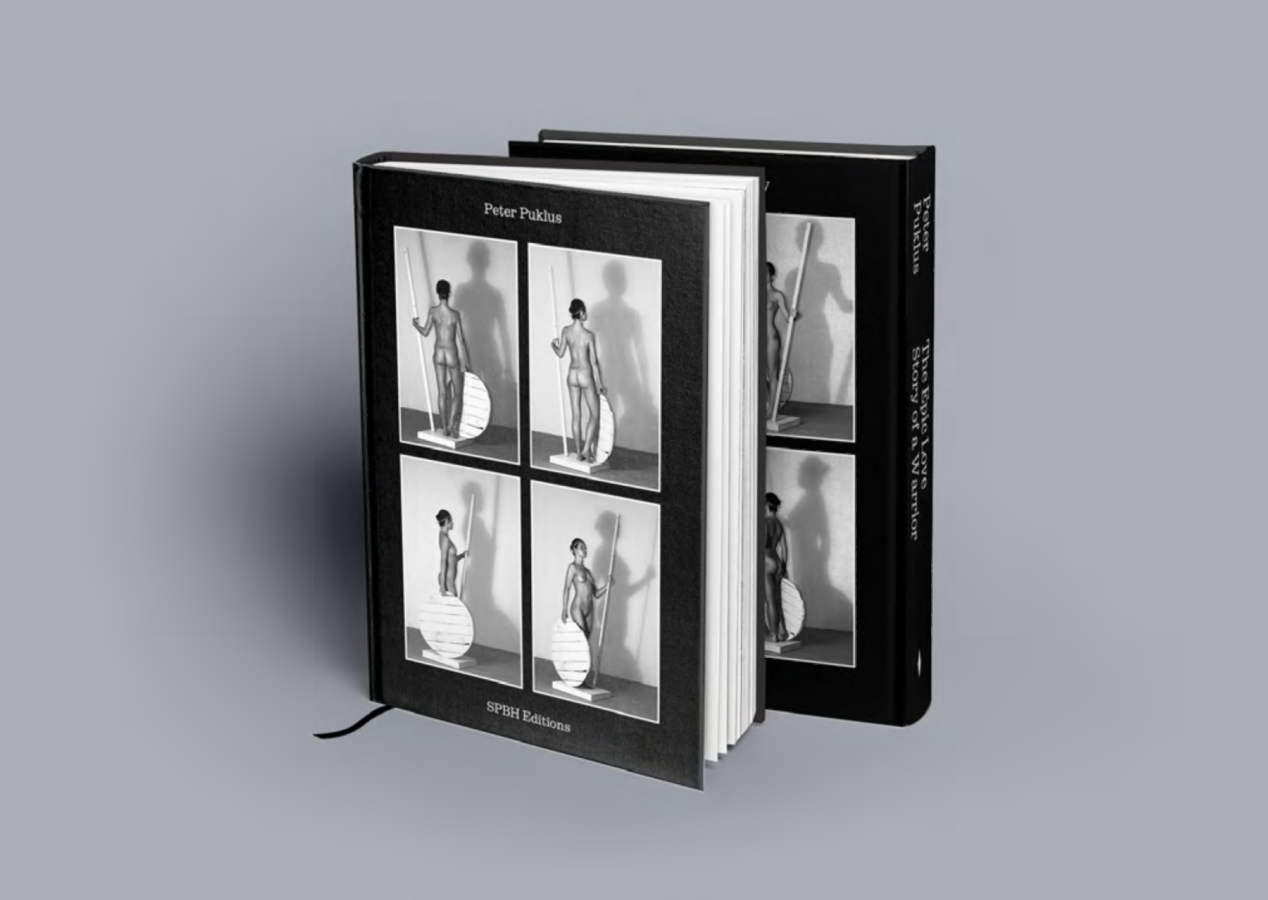 The shortlisted books will be profiled in issue 011 of The PhotoBook Review, Aperture's biannual publication dedicated to the consideration of the photobook, to be released in November 2016 at Paris Photo. Copies will also be available at Aperture Gallery and Bookstore, as well as distributed with Aperture magazine and through other distribution partners.
The shortlist is also available at Aperture Foundation's website and Paris Photo's website.
A final jury in Paris will select the winners for all three prizes, which will be revealed at Paris Photo on Friday, November 11, 2016.
The final shortlisted entries:
PhotoBook of the Year
Barbara Bosworth and Margot Anne Kelley
The Meadow
Publisher: Radius Books, Santa Fe, NM, 2015
Designed by David Chickey
Siân Davey
Looking For Alice
Publisher: Trolley Books, London, 2015
Designed by Emma Scott-Child
Eamonn Doyle, Niall Sweeney, and David Donohoe
End.
Publisher: D1, Dublin, 2016
Designed by Pony Ltd.
Mark Holborn and William Eggleston III
The Democratic Forest
Publisher: Steidl, Göttingen, Germany, 2015
Designed by Gerhard Steidl and Duncan Whyte
Annett Gröschner and Arwed Messmer
Taking Stock of Power: An Other View of the Berlin Wall
Publisher: Hatje Cantz, Ostfildern, Germany, 2016
Designed by Carsten Eisfeld
Gregory Halpern
ZZYZX
Publisher: MACK, London, 2016
Designed by Lewis Chaplin
Ron Kurtz and Hank O'Neal
Berenice Abbott: Paris Portraits, 1925–1930
Publisher: Steidl and Commerce Graphics, Göttingen, Germany, and New York, 2016
Designed by Gerhard Steidl and Duncan Whyte
Peter Puklus
The Epic Love Story of a Warrior
Publisher: SPBH Editions, London, 2016
Designed by Marco Campardo, Lorenzo Mason, and Simone Spinazzè, Tankboys
Batia Suter
Parallel Encyclopedia #2
Publisher: Roma Publications, Amsterdam, 2016
Designed by Roger Willems
Daniel Traub, Wu Yong Fu, and Zeng Xian Fang
Little North Road: Africa in China
Publisher: Kehrer Verlag, Heidelberg, Germany, 2015
Designed by Masumi Shibata
---
On November 3, there will also be a launching of this book at ICP: http://www.spacescorners.com/events.html
Spaces Corners at ICP Museum
250 Bowery
New York, NY
November 3 6:30-8:30pm
Book launch for The Epic Love Story of A Warrior by Peter Puklus
RELATED: