Peninsula Art Space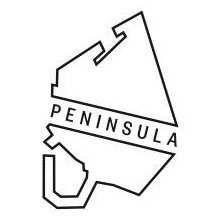 In 2015, Peninsula Art Space and Residency Unlimited (RU) launched their partnership to organize exhibitions of new work by RU artists at Peninsula Art Space's gallery in Red Hook.
In November 2015, Pairing Down featured works by RU artists Søren Aagaard, Felipe Cohen, Diana Policarpo, and Ariel Reichman and was curated by Rachel Valinsky, co-founder of Wendy's Subway and Director of Peninsula Art Space, and Marion Guiraud, independent curator and Gallery Manager at Andrew Edlin Gallery.
In November 2016, Conjunctions, curated by Rachel Valinsky, featuring works by RU artists Heather Dewey-Hagborg, Jonas Weber Herrera, Andreas Savva, and Kato Six. Conjunctions presents new works developed over the course of their residencies as well as past works shown for the first time in New York.
In November 2017,  Cultivated Memory: Archaeologies of the Imagined, curated by Isin Önol, featuring new works by RU artists Emma Adler, Christine Mills, Andreia Santana, Asia Sztencel, and Ada Van Hoorebeke.