Alumni News |
Jun, 2012
Özlem Günyol & Mustafa Kunt recieve ars viva-Prize 12/13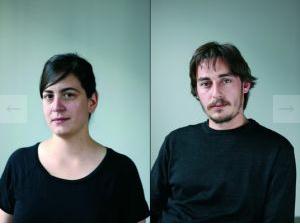 Our very favorite Özlem Günyol & Mustafa Kunt were recently selected for the ars viva-Prize!
The price is associated with three major exhibitions at museums in Germany and abroad, the publication of a bilingual catalog, and an artist's edition. In addition, the artists receive a cash prize of € 5,000. This year's awarding of the prize stands under the search term "systems".
ars viva-Prize 12/13 is given to: Simon Denny, Melvin Moti and Özlem Günyol & Mustafa Kunt
The Association of Arts and Culture of the German Economy at the Federation of German Industries (Kulturkreis der deutschen Wirtschaft im BDI e. V. ) awards in this year the ars viva-price for Visual Arts at Simon Denny (b. 1982), Melvin Moti (b. 1977) and artist duo Özlem Günyol & Mustafa Kunt (* 1977/78 ).
The first exhibition of the prize will take place at Neues Museum Nürnberg, which will open on Sturday, 20 October 2012 (until January 2013). The following venues are: Kunsthalle in Kiel (February to May 2013) and Kunstmuseum Liechtenstein (June to September 2013).
http://www.kulturkreis.eu/index.php?option=com_content&task=blogcategory&id=421&Itemid=548
RELATED: