Alumni News |
May, 2017
Mehryl Levisse: Birds of a feather fly together – Catinca Tabacaru Gallery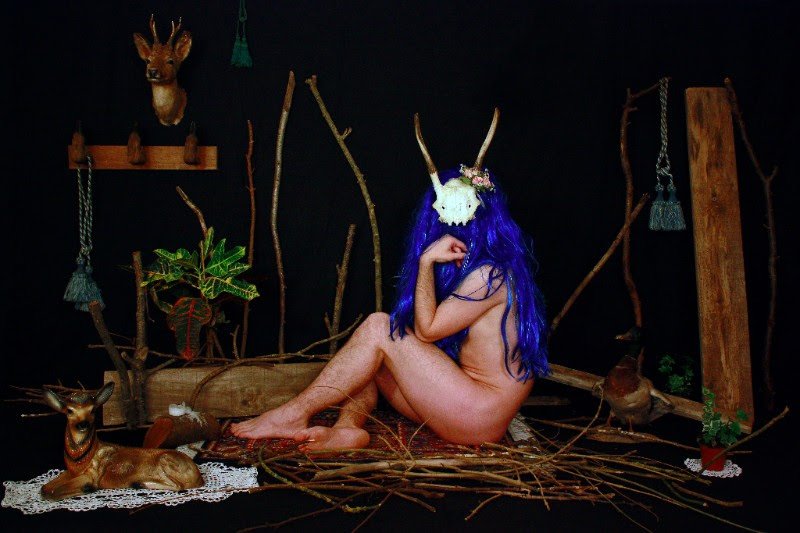 Mehryl Levisse
Birds of a feather fly together
OPENING RECEPTION: June 7 | 6-8PM
EXHIBITION DATES: June 7 - July 9, 2017
We are pleased to announce Birds of a feather fly together, an immersive environment from French artist Mehryl Levisse presenting a kaleidoscopic wallpaper, un-edited photographs, hand-sewn masks and two mesmerizing performers who invite us into their shadowy realm. This is the artist's first solo exhibition with the gallery and will be on view from June 7 to July 9, 2017.
Please join us for an Opening Reception for the artist on Wednesday, June 7, 6-8pm at 250 Broome Street, New York, NY.
In Birds of a feather fly together, Levisse presents an eccentric world where the artist's childhood memories blend together in a kaleidoscopic tangle of wild, elaborate costumes; bodies; BDSM; colorful Aubusson-esque tapestries and the aesthetics of his rural home of Champagne-Ardennes.
"There, decrepit mansions are full of dusty decorations, yellowish wallpapers and charged ornaments. I love these caulk atmospheres: they are eerie and reassuring at the same time..." says Levisse, whose work was recently exhibited at Centre Pompidou, Mac Val Museum, and Musée de la Chasse in Paris.
The meticulous sets he creates are parodies of society, both critical and empathetic, manipulating the long-established codes of theater, and implementing the body as an object.
RELATED: